As one of the industry's only B2B sales trends report, Provi Pulse gives on- and off-premise wholesale buyers unique perspective to guide purchasing decisions
CHICAGO, May 26, 2022 - Provi, the leading B2B ecommerce marketplace in the beverage alcohol industry, has released its latest Provi Pulse report examining first quarter sales data on its marketplace and how it will shape trends impacting on- and off-premise buyers throughout the the coming months. Provi Pulse is the one of the only B2B market trends reports in the beverage alcohol industry, providing unique insights on what buyers can expect as both emerging and established brands and categories take shape throughout the year.
"We are excited to publish our latest Provi Pulse report and provide unique and valuable insights to the beverage alcohol industry, specifically those on- and off-premise wholesale buyers. Because Provi is focused on B2B sales, our data provides a snapshot of a specific slice of the wholesale marketplace that buyers can't find elsewhere. Pulse brings insights that can inform purchasing decisions for wholesale buyers and selling strategies for distributors and suppliers," said Andrea Gutierrez Marty, data product manager, Provi.
The first quarter of 2022 saw a unique set of challenges and seasonal opportunities for the industry. The Omicron variant and Dry January impacted both on- and off-premise sales, while three significant calendar events - the "Big Game" football championship, Valentine's Day and St. Patrick's Day - saw a shift toward lighter options like seltzers and ready-to-drink cocktails (RTDs).
Highlights from the Provi Pulse include:
Ready-to-drink (RTD) growth is undeniable
The RTD category, including spirit-based hard seltzer brands like High Noon, has shown exceptional growth in the past year, with bold fruit flavors like black cherry, pineapple, mango and watermelon taking the lead. Of the hard seltzers, White Claw, High Noon and TRULY continue to dominate.
Top 10 RTD Brands on Provi's marketplace
White Claw Hard Seltzer Black Cherry
High Noon Pineapple
White Claw Hard Seltzer Mango
High Noon Watermelon
High Noon Peach
TRULY Hard Seltzer Strawberry Lemonade
Cutwater Lime Tequila Margarita
High Noon Black Cherry
High Noon Sun Sips Variety Pack
White Claw Hard Seltzer Variety Pack
Whiskey reigns supreme—but one Vodka brand stands out
When it comes to the style of the spirit, whiskey continues to increase market share, outperforming vodka and tequila. Some of the fastest growing brands contributing to that market share include Woodford Reserve, Maker's Mark Bourbon Whiskey, Old Forester Classic 86 Proof, Jack Daniel's Tennessee Honey Whiskey, and The Macallan Sherry Oak 12-Year-Old.
Despite whiskey outperforming vodka in the Provi marketplace, Tito's Handmade Vodka shows strong growth, rivaling Woodford Reserve as one of the brands exhibiting the most growth YoY. Though its growth is not quite as strong as those two leading spirit brands, Casamigos Blanco Tequila also stood out for its YoY growth in the category.
Zero-ABV making inroads
Alcohol beers dominated market share of the growing Zero-ABV category, with Heineken's 0.0 capturing the top spot. Non-alcoholic spirits like Seedlip Grove and Seedlip Garden both grew at a steady clip, as well, gaining 3.7 and 2.79 percent of market share, respectively.
Winter holidays highlight unexpected players
The report also examines seasonal case studies including the "Big Game" football championship in February and St. Patrick's Day. The studies show that while the usual players remained dominant, there were some unexpected players gaining market share. For instance, in the two weeks leading up to the "Big Game", Stella Artois saw the biggest positive share change followed shortly thereafter by Breckenridge Brewery Avalanche Amber Ale. And in the two weeks leading up to St. Patrick's Day, the greatest share change percentage happened for craft beer brands like Breckenridge Brewery Vanilla Porter, Breckenridge Brewery Irish Stout NITRO and Left Hand Milk Stout.
Provi Pulse is a quarterly report published by Provi and offered to all three tiers of the beverage alcohol industry. The report can be accessed here.
###
About Provi (www.provi.com)
Provi is the leading B2B ecommerce marketplace for the beverage alcohol industry. Active in 35 states, Provi's robust, online marketplace improves communication and efficiency for retailers, distributors and suppliers. As of 2022, 10 percent of licensed retailers in the U.S. are on the marketplace. Founded in 2016 and headquartered in Chicago, Provi has received a total of $125 million in funding and is valued at $750 million and has been named an Emerging Unicorn by Cruchbase. The company received Built In Chicago's Best Places to Work recognition in 2021. In 2022, Provi joined forces with SevenFifty to provide a robust ecommerce marketplace and distributor tool-kit, aiming to streamline operations for licensed retailers, distributors and their sales representatives. Discover how Provi is digitally transforming the beverage alcohol industry at www.provi.com.
Subscribe to Get Industry Insights Delivered Straight to Your Inbox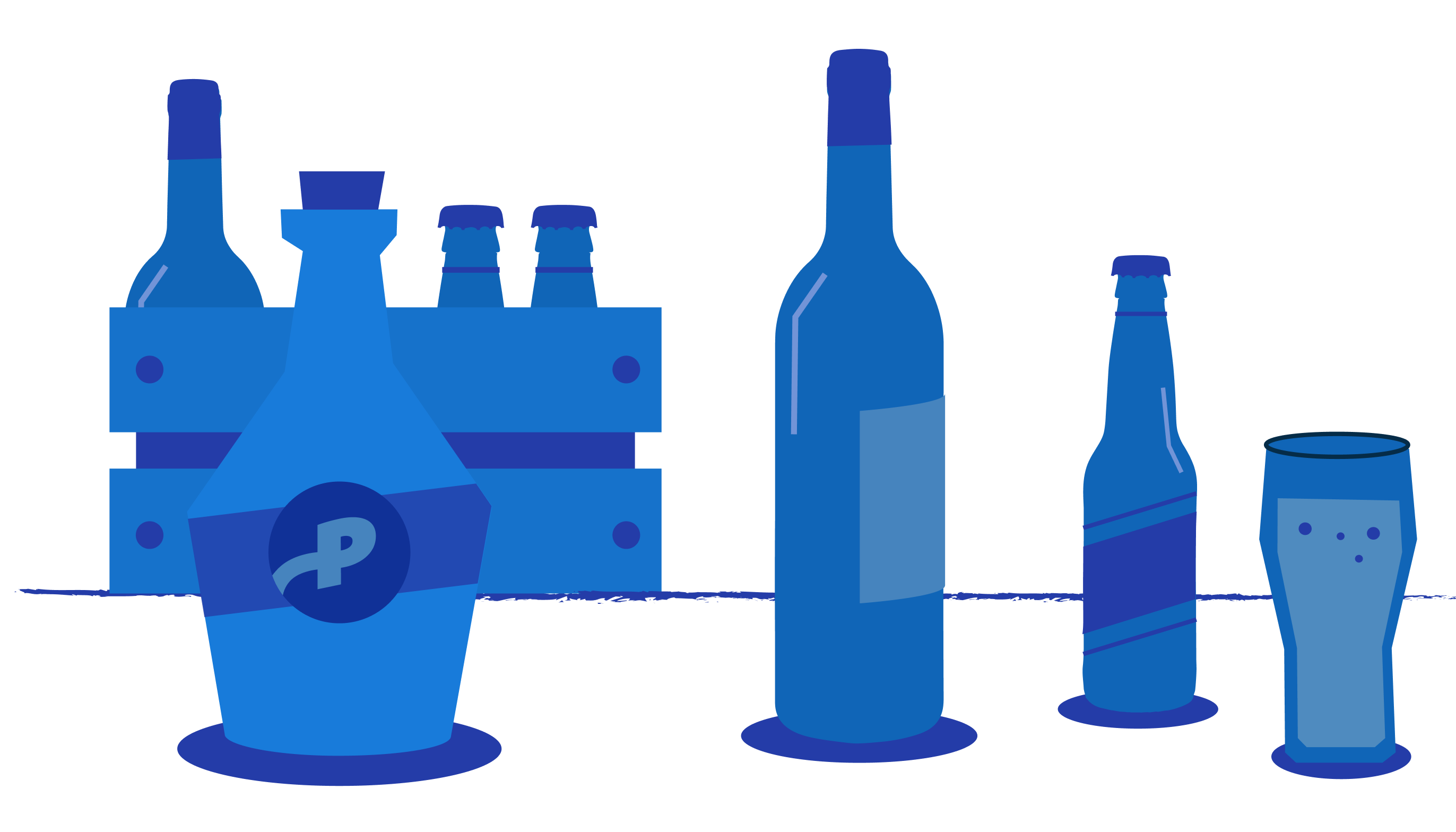 By submitting this you will be receiving our latest updates on post.