Live Virtual Discussion Scheduled for September 12, Featuring Esteemed Executives from Rémy Cointreau Americas, DISCUS, and Lobos 1707 Tequila & Mezcal, and Sorel Liqueur
CHICAGO, Aug. 29, 2023 - Provi, the largest online marketplace for the beverage alcohol industry, and SevenFifty Daily, an award-winning online magazine about the business and culture of the beverage alcohol industry, are thrilled to announce the second installment of their "Beyond the Glass" roundtable series. This upcoming event will convene prominent industry leaders for a dynamic discussion centered around the profound impact of conscious consumption. The conversation, titled "The Rise of the Conscious Consumer: Navigating Evolving Interests in Sustainability, Diversity and Inclusion, and Social Consciousness Efforts," is scheduled to unfold virtually on Tuesday, September 12, at 12:15 PM ET.
Guided by Courtney Schiessl Magrini, Editor-in-Chief of SevenFifty Daily, the esteemed panelists include Nicolas Beckers, CEO of Rémy Cointreau Americas; Dia Simms, former CEO and current Executive Chairwoman of Lobos 1707 Tequila & Mezcal; Chris Swonger, President and CEO of Distilled Spirits Council (DISCUS) and Responsibility.org; and Jackie Summers, Founder and CEO of JackFromBrooklyn, Inc. and the creator of Sorel Liqueur. This roundtable assembly will delve into the vital importance of corporate social responsibility initiatives for brands and organizations operating within the beverage alcohol and hospitality landscape.
"Sustainability is not just a concept for us at Rémy Cointreau, it is deeply rooted into our strategic decisions and daily actions," said Beckers. "We're thrilled to see the evolution of the conscious consumer and we embrace our role as leaders within our industry to foster more responsible practices across every aspect - from environmental practices to an inclusive community. Conversations like these are vital to learning, growing, and creating true impact for our collective industry."
"Increasingly, consumers are seeking out brands that share their personal values from protecting the environment to advancing diversity in both the workplace and marketplace," added Swonger. "Spirits companies, large and small, share these goals. The strides we've achieved in recent years, largely attributed to the commitment of participating executives in this roundtable, along with other industry luminaries, are commendable. There is much more work to be done and we will continue to shine a spotlight on these critical issues and lead the way through education."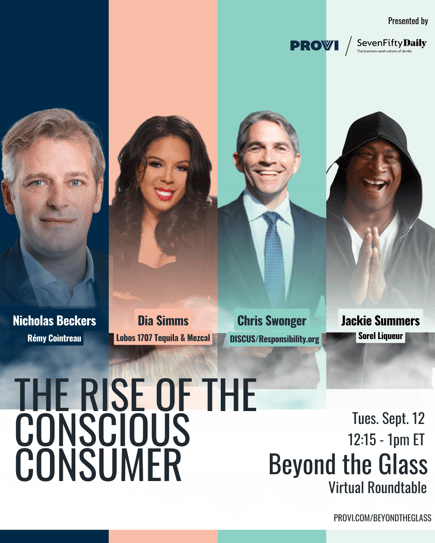 As reflected in a recent NielsenIQ study, a staggering 60% of U.S. consumers have adapted to more environmentally friendly, sustainable, or ethical purchasing since the pandemic's onset. A recent survey by McKinsey & Company underscored this shift by noting that two out of three Americans now factor social values into their shopping preferences. The same survey revealed that 45% of respondents, possibly representing well over a hundred million shoppers, advocate for retailers to actively support Black-owned businesses and brands.
"Forget altruism: it is fiscally irresponsible to neglect communities of color. Black and Latino spending combined exceeds $2.5 trillion," added Summers. "Both from the perspective of how to best address those consumers, and how to support brands owned by people of color, conversations like this are essential. I'm grateful to Provi for providing the platform for this important conversation."
Beyond consumers, social responsibility efforts are taking shape within the beverage alcohol industry. Based on research findings, it's evident that although black individuals contribute to 12% of alcohol sales, their representation within the workforce stands at only 7.8%, with a mere 2% holding executive positions. Strikingly, this incongruity persists even though Black Americans consume spirits at a rate comparable to their white counterparts.
Enterprises like Pronghorn, spearheaded by trailblazers like Simms, are actively engaged in reshaping this landscape within the broader beverage alcohol sector.
Simms remarked, "The potential for the beverage alcohol industry to be a catalyst for positive societal transformation is profound. Collaboratively, we possess the power to yield tangible change. Shedding light on these pivotal concerns, as exemplified by Provi and SevenFifty Daily through this roundtable discussion, is critical in advancing our mission."
Earlier this year, Provi and SevenFifty Daily introduced "Beyond the Glass," a series dedicated to uniting industry leaders for the exchange of insights and ideas that foster community growth and advancement. The inaugural session drew over 400 registrations from stakeholders spanning the alcohol and hospitality sectors.
The upcoming September roundtable promises to leave an indelible impact, equipping attendees with an enriched comprehension of how organizations can champion socially conscious initiatives. Looking ahead, Provi and SevenFifty Daily have slated their final 2023 panel, "Industry Change-Makers - Enabling Positive Transformation in Beverage Alcohol and Hospitality Industries," and have revealed plans to extend the series into 2024.
The "Beyond The Glass" series welcomes participants across the beverage alcohol and hospitality sectors. Interested individuals can register at no cost by visiting provi.com/beyondtheglass.
###
About SevenFifty Daily (www.sevenfiftydaily.com)
SevenFifty Daily is an award-winning online magazine about the business and culture of the beverage alcohol industry. We analyze the issues people are talking about, uncover new insights and innovations, and explore the people, places, and traditions beyond the bottle. Covering the three tiers of the alcohol industry, we connect a global community of drinks professionals, creating a space that fosters conversation and a platform for showcasing the people and ideas moving the industry forward.
About Provi (www.provi.com)
Provi is the largest online marketplace that simplifies the complex process of ordering wholesale alcohol by connecting buyers, distributors and suppliers. Active in all markets throughout the U.S., Provi's robust, online marketplace improves communication and efficiency for on- and off-premise buyers, distributors and suppliers. Founded in 2016 and headquartered in Chicago, Provi received Built In Chicago's Best Places to Work recognition in 2022. In 2022, Provi joined forces with SevenFifty, which included the Beverage Media properties with industry legacy dating back to the repeal of prohibition, along with SevenFifty Daily, an award-winning industry publication discussing the beverage alcohol business and culture.
Media Contact:
Kelley McGann
Director of Corporate Communication
(845) 494 - 3784
Subscribe to Get Industry Insights Delivered Straight to Your Inbox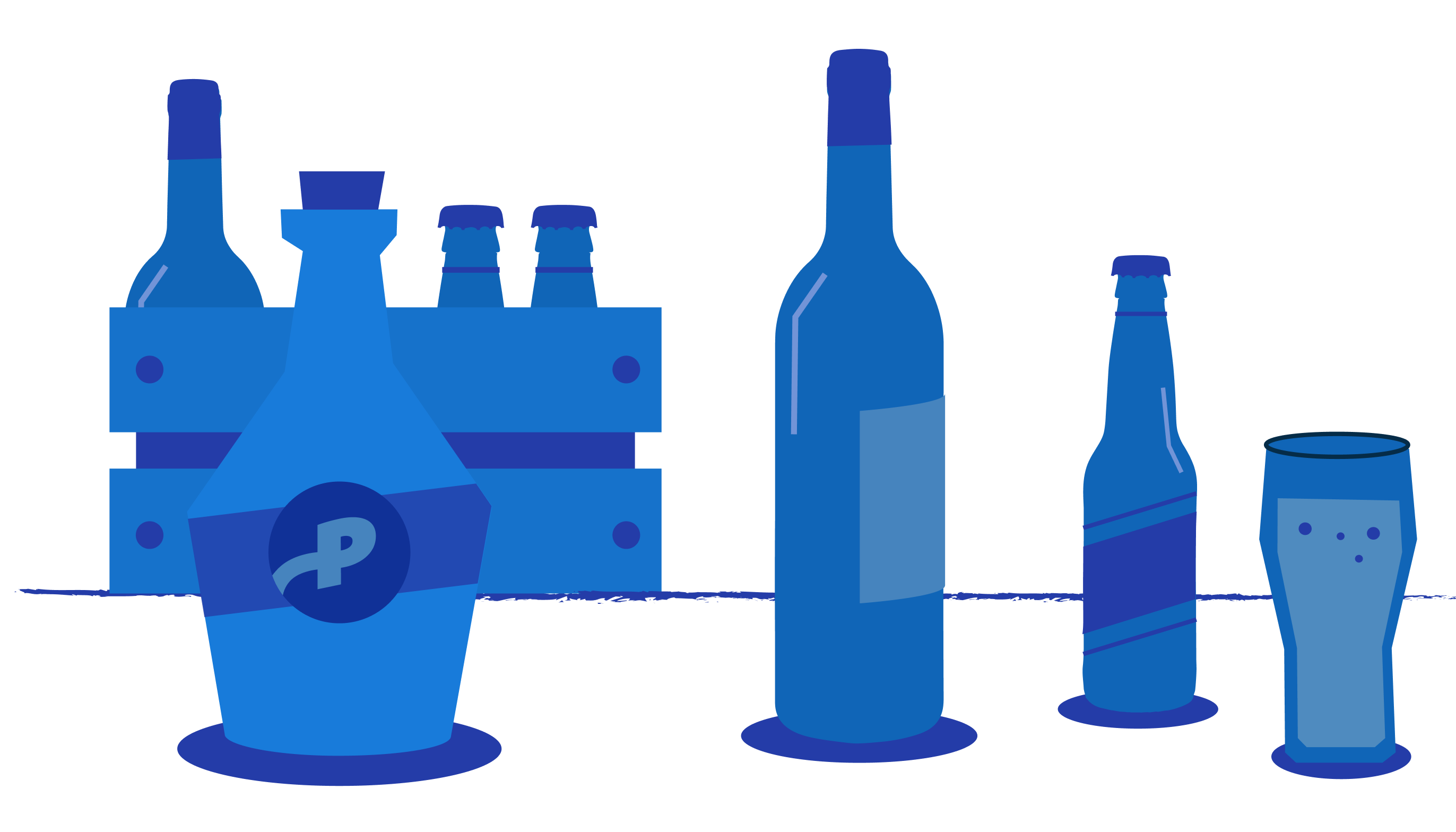 By submitting this you will be receiving our latest updates on post.