Premiumization of the Vodka Market
In 2022, vodka sales in the U.S. totaled $7.2B but were flat year-over-year. However, IWSR data shows that the global premium-and-above segment of vodka has seen positive growth, expanding in volume consumption by +6 percent in 2022, with expected growth of +3 percent volume CAGR 2022–27. An example of this is Belvedere 10, which highlights the unique source of its raw ingredients while marketing a limited, bespoke take. The rye used to produce Belvedere 10 comes from a single harvest from just one rye field in north-east Poland. The sculpted bottle features 10 levels, a reference to the 10-step process used to create it.
Premiumization is also growing across other vodka-related segments, particularly in the RTD/RTS category. "The [vodka] market remains vibrant, propelled by both vodka-based RTD and RTS, which are recruiting new drinkers into the category," said Aleco Azqueta, Vice President of Marketing, North America for Grey Goose.
There is a clear interest from premium brands to enter the growing segment. Grey Goose recently introduced its Classic Martini Cocktail — a ready-to-serve vodka cocktail made with its spirit, dry vermouth and orange bitters and comes packaged in the brand's signature frosted glass 375ml format (SRP$16.99) or 750ml format ($29.99).
According to NielsenIQ, by mid-2022, the dollar growth of spirits-based hard seltzers grew another 73 percent year-over-year (off-premise dollar sales from 2020 to 2021 increased 156 percent for spirits-based hard seltzers for the 52-week period ending October 2021). RTD cocktails, which were tracked separately, also saw 61 percent growth (sales for RTD cocktails grew 126 percent in the same 52-week period ending in October 2021).
Why have RTDs become such a boom for vodka spirits in recent years? It's partly because the spirit is so versatile which allows for it to be a perfect addition to flavored RTD beverages. The other part of its growth lies in the convenience of RTDs. "Canned cocktails are a convenient and quality solution for cocktail lovers," said Earl Kight, the co-founder and chief sales and marketing officer for Cutwater Spirits. "No ingredients, no prep or clean-up. They offer controlled ABVs and consistently taste delicious."
RTDs have come a long way from the cheap, malt-based beverages of the past, becoming more sophisticated as demand for more premium spirits drifts into the RTD category. "The RTD category has grown from less expensive offerings made with artificial ingredients and neon colors to cocktails made with natural flavors and premium spirits," said Kelly Gasink, the co-founder of Austin Cocktails.
How Flavored Vodka is Driving New Growth
The flavored vodka category is also adapting to consumer trends. Flavored vodka of the past is often thought of as artificial and cloying. However, that's changing. Many distillers have looked to gin production to reimagine their flavored vodka spirits, distilling botanicals to extract flavors rather than macerating or adding artificial ingredients to achieve a perceived flavor. The result is a truer essence that's generally less sweet and lower in calories which plays into the interest of health-conscious consumers.
Many brands are playing into this by marketing their spirits in a similar manner to the botanical nature of gin. For example, Ketel One's Botanical line of spirits speaks to being 'made with vodka distilled from real botanicals and infused with natural flavors' as well as the absence of artificial ingredients and zero sugars.
It's having an impact on sales. When speaking on the segments that are influencing premiumization in vodka, Mike Ginley, President NV Group USA, producers of Smoke Lab Vodka told Beverage Dynamic, "Flavored vodkas are anticipated to maintain strong growth with expected CAGR of 4.5 [percent]. Within the flavored segment, consumer interest in natural and authentic flavors — spice, herb, citrus, vegetable — continues to gain traction."
Cocktails are Reigniting Vodka's Growth
Bars and restaurants are busy as ever as pandemic woes recede. It's no secret that consumers are pining for simpler times. Today, nostalgia is reflected in all aspects of our lives — from the clothes we wear to the music we listen to. It's also printed on every bar menu across the country.
"We've really seen a resurgence in the classic cocktails of the 1990s," said Sophie Clerc, Brand Director, Vodka, Moet Hennessy USA, who makes Belvedere Vodka. "Vodka martinis, [as] opposed to gin-based martinis, are prominent at bars and restaurants again. So are Espresso Martinis, which entered the top 10 list of most ordered cocktails at U.S. bars in 2022, according to research firm CGA by Nielsen IQ."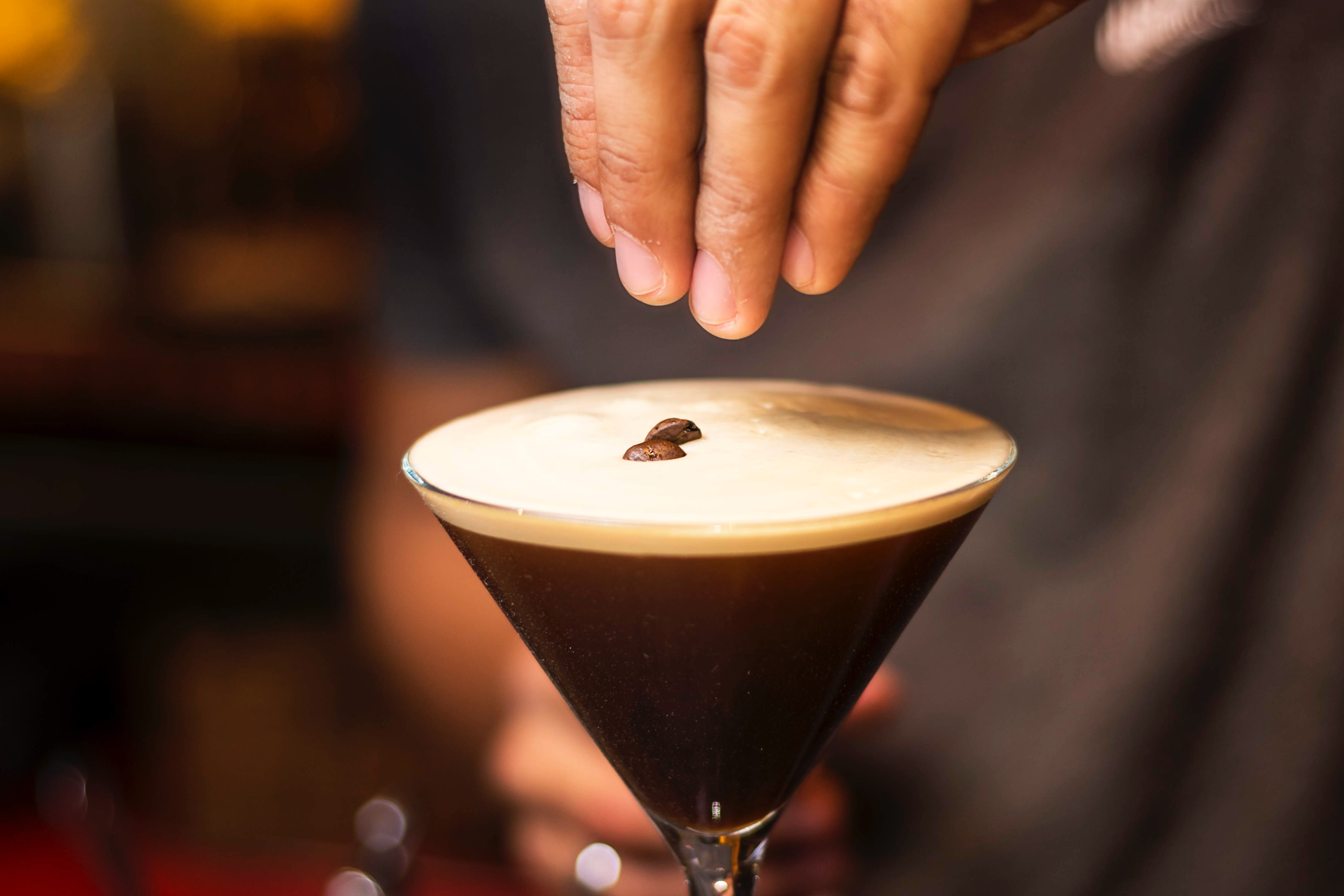 It's true. The Cape Codders, Cosmos and Dirty Shirley's of the '90s are all making a comeback. But none more so than the Espresso Martini.
"The Espresso Martini has taken the industry by storm, and the momentum just keeps continuing," said Reshma Dhati, Senior Brand Director of Marketing, Absolut. "Vodka as a category has now fully recovered in the on-premise. When consumers take a night off from being their own bartender, they are ordering trendy vodka drinks like an Absolut Espresso Martini or Cosmopolitan."
Diageo, which produces Smirnoff, attributed its double-digit vodka sales growth in 2022 to a +300 percent jump in cocktail consumption both at home and the on-premise, as vodka sales soared by +11 percent in the year ending June 30, 2022. It can likely thank the popularity of the Espresso Martini for that.
These cocktails trends show no sign of slowing down. As consumers continue to flock to their favorite bars — and interest in mixing cocktails at home continues to grow — vodka will play an integral role.
Despite Flattening Sales, Vodka is Diversifying to Get Ahead
While it's true that vodka sales were flat year-over-year, the category is diversifying, with craft brands, RTDs and premiumization driving significant growth. Organic and Sustainable Vodka lines are also part of this new narrative. And as the category adapts to continued shifts in consumer tastes and behaviors, both plain and flavored vodka products will continue to find areas of growth to continue its status as America's top-selling spirit.
Share: