In the latest Provi Pulse Report, Tito's Handmade Vodka is the fastest-growing product nationwide. The report also shows that Tito's is the top-selling spirit in each region across the U.S. in the Provi marketplace. Despite reports of vodka sales falling flat year-over-year, Tito's continues its reign on top.
Let's take a closer look at the craft spirit king and discover how it became a standout in its category and beloved by millions of consumers across the country.
From Hobby-Enthusiast to Licensed Craft Distiller
It was the early nineties, pre-internet, and Bert "Tito" Beveridge had found himself in somewhat of a career rut. After graduating from the University of Texas at Austin, Beveridge pursued environmental engineering, the oil business and later dabbled in the mortgage industry.
However, nothing really stuck quite like making flavored vodka did. His go-to's? Habanero, black cherry and orange. Without fail, each Christmas, Beveridge would turn out small batches and hand them out as gifts to family and friends. His first pot still was jimmied out of two Dr. Pepper kegs and a turkey-frying rig. It wasn't the safest operation, but it got the job done. People didn't just like it; they loved it.
It wasn't long before Beveridge's entrepreneurial spirit took hold and led him down an uncharted career path: Craft Spirit Distiller. But there was just one problem. At the time, distilleries were not legal in Texas.
Beveridge was determined to keep his dreams alive. He consulted the Texas Alcoholic Beverage Commission, which deferred him to the state, which then deferred him to the feds. For a while, his bible was the 3-inch-thick Code of Federal Regulations book. He knew the book well enough to know that what he was doing was kosher. He could cite regulations, chapters and verses in his sleep.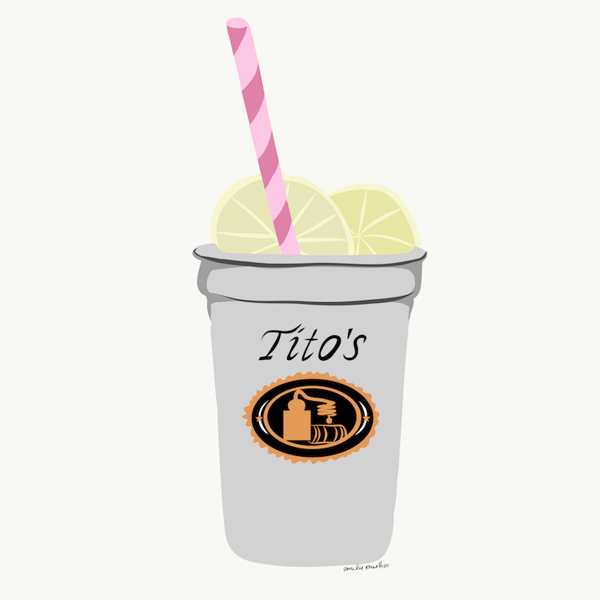 Finally, a breakthrough. He obtained an official license for a microdistillery in Texas — the first of its kind since the Prohibition era. But that was only the beginning for Beveridge, who then needed to get cash. A lot of cash. And so he did, by racking up $90,000 over 19 credit cards. That was just enough to buy him 13 acres for his craft distillery in Travis County, Texas. And thus, Tito's was born(ish).
Even his official license wasn't enough to put Tito's on the map. Beveridge worked tirelessly at his distillery, a true one-man show. He would distill it, bottle it, put it on a truck, and sell it all by himself. He did all of the financing and marketing, too. Often, he slept on a cot in the warehouse. Sometimes, his only contact with another lifeform was his trusty dog, Dogjo. The early days were tough, but building his brand was tougher. Every now and then, his friend in the mortgage business would throw him a job just to keep the lights on.
A Competition and a Double-Gold Medal— The Rest Is History
It wouldn't be until years later, in 2001, that Beveridge would receive the phone call that would change his life. He had been invited to attend The San Francisco World Spirits Competition—one of the oldest and most prestigious of its kind. There, judges blindly test spirits and award them medals. Any medal won at the SFWSC is an impressive achievement in and of itself.
Beveridge didn't just win any award, though. He took home the double gold medal for best vodka, beating out major brands such as Grey Goose, Belvedere and 70 others. Getting a double gold means Tito's received a Gold medal rating by all members of the judging panel. Spirits that receive a double gold medal are considered among some of the finest in the world.
"Things moved quicker after that," Beveridge said in a 2013 issue of Forbes. Things simply haven't slowed down since.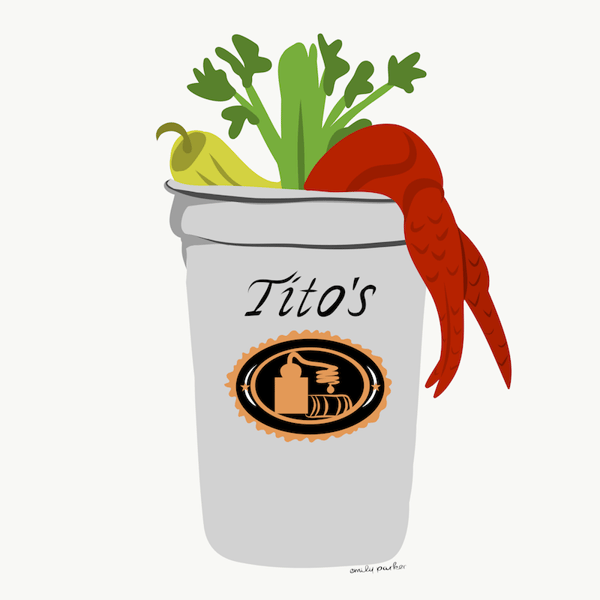 More than half of the top 25 vodka brands in the U.S. were either stagnant or declining in volume in 2017 (stat given from the date of this article's original 2018 publication), according to data collected by Shaken News Daily. Consumers are increasingly opting for more domestic brands, and even within the domestic segment, vodka sales have been held afloat largely by the success of Tito's.
Fast-forward to today's market, vodka sales are still experiencing growth, but at a slower rate than other spirits and categories staking claims such as RTD's, hard seltzer and especially tequila, the latter of which is on track to surpass vodka as the nation's top-selling spirit. But that doesn't seem to affect Tito's success. Despite a slump in the overall subcategory, Tito's continues its reign on top.
Unlike many of Tito's competitors, who have shelled out flavor after flavor over the past decade, Tito's has kept it simple. Even its no-frills bottle hasn't changed since Beveridge made the label himself in 1994. In fact, the company prides itself on just that. They'd rather put their money into the liquor than the label.
Above all, the brand's ascent mirrors broader trends within the beverage industry. Craft distilled or not, today's consumers want value, no matter the price point.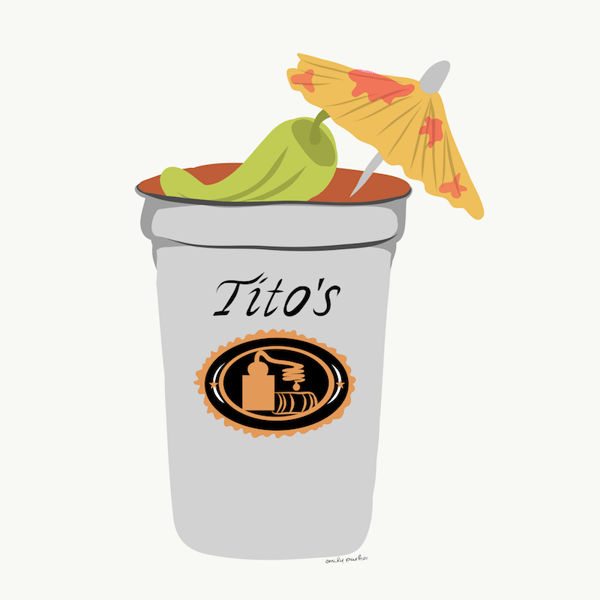 Today, Tito's touts itself as America's original craft distilled vodka and is made the same way it was in 1994. The spirit is batch distilled using old-fashioned pot stills, unlike the more commonly used column style. The process is a less-efficient way to do things, and far more time-consuming than it could be—but that's just part of Tito's charm. The spirit is also made from corn instead of wheat, giving it the added bonus of being gluten-free.
Whether you're just interested in the business or looking to start your own craft distillery, remember that the sleepless nights will be worth it in the end.