Non-Alcoholic Beer, Wine and Spirits Take a Seat at the Table
If you've seen a lot more non-alcoholic (NA) beer, wine and zero-proof spirits lining your local retail shelves, it's for a reason. The once-niche subcategory is experiencing stratospheric growth. While it only accounts for a 3.5 percent share in volume of the total beverage alcohol market, sales of no- and low-alcohol beverages grew by more than 7 percent in volume across 10 key global markets in 2022, surpassing $11 billion in market value — up from $8 billion shown in 2018.
That's not because people are quitting alcohol in droves. According to Sensient, only 17 percent of those who consume low- and no-alcohol beverages totally abstain from drinking alcohol. That means a majority of those who drink low- and no-alcohol beverages also drink full alcoholic beverages.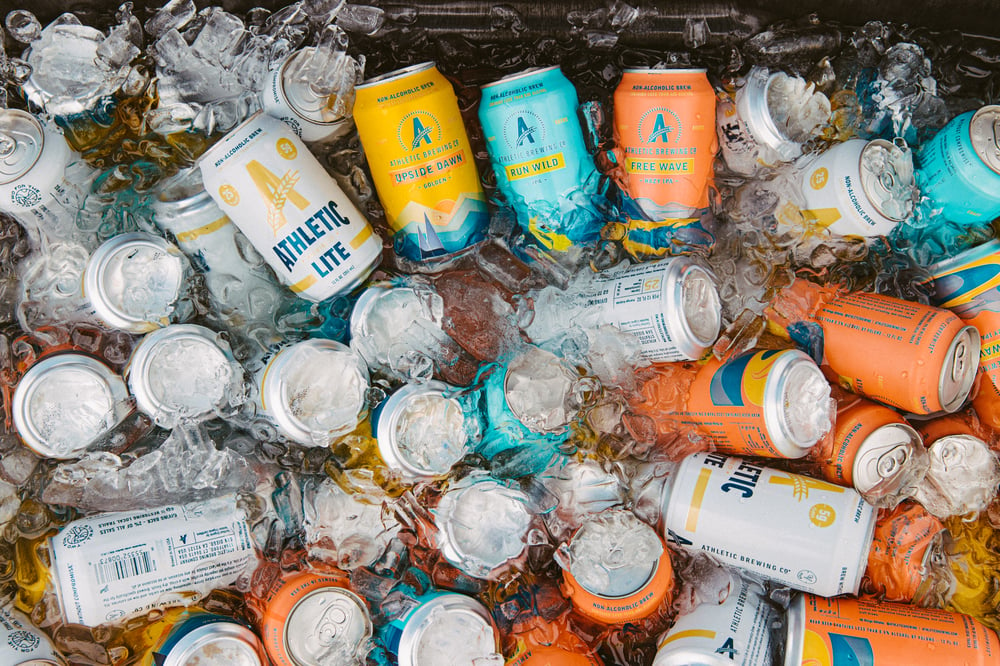 Athletic Brewing is one of the NA beverage industry's greatest success stories
Why? Many factors are driving this trend, but credit is due in large part to growing conscious consumption and well-being movements across the U.S. Trends such as Dry January are more popular than ever thanks to an increase in cultural influence spread through social media platforms as well as the abundance of new NA beverages entering the market.
In 2023, however, NA will be taken seriously. In Sensient's report, 58 percent of those who drink low- and no-alcohol beverages, will switch between low, no, and normal alcoholic beverages during the same drinking event. While much of this can be attributed to better moderation — a part of well-being and conscious consumption trends — it's also attributed to the sophistication of NA beverage flavors and styles. More than ever, brands have introduced non-alcoholic beverages that are indistinguishable from their alcoholic counterparts. Consumers no longer have to settle for seltzer or soda products to enjoy a drink at a bar.
Additionally, the rise in the number of new products in the market has spurred a new concept for consumers who abstain from alcohol or not. The rise of alcohol-free bars and retail shops provides greater access to NA beverages. It also solidifies their place in the market. If 2022 wasn't already, 2023 will be the defining year for a growing sub-sect of the industry that many suppliers and distributors will keep a close eye on.
Tequila Marches To The Top, Premiumization Drives The Spirit Category
Tequila has experienced continuous growth for the last two decades. According to DISCUS, Tequila volumes have grown 180 percent, an average rate of 6.2 percent per year since 2002. Statista reports that sales of tequila "reached an all-time high," exceeding 26 million 9-liter cases sold in 2021, an 18 percent growth over the previous year.
What's driving this growth? One demographic where credit is due is Gen Z and younger millennials, aged between 18 and 29. Recent consumer statistics show that almost 45.6 percent of respondents within this age range drink tequila. Another growth driver is accessibility across all price points.
According to DISCUS, "one of the keys to Tequila's U.S. growth has been distilleries' ability to offer a product for every budget and occasion. By offering both well-aged High End and Super Premium products, as well as affordable Value brands, Tequila is accessible to all Americans."
While this data reflects consumer demand, B2B marketplace insights within Provi paint a similar picture. Recent Provi Pulse data shows that Reposado Tequila is the fastest-growing subcategory in the overall spirits category in Provi. Comparing 1H 2022 with 2H 2022, the market share for Reposado increased by 1.09 percent, the largest increase in GMV across the spirit category.
While Tequila is set to overtake vodka in 2023 to be the biggest category by value, other spirits category trends are taking shape, too.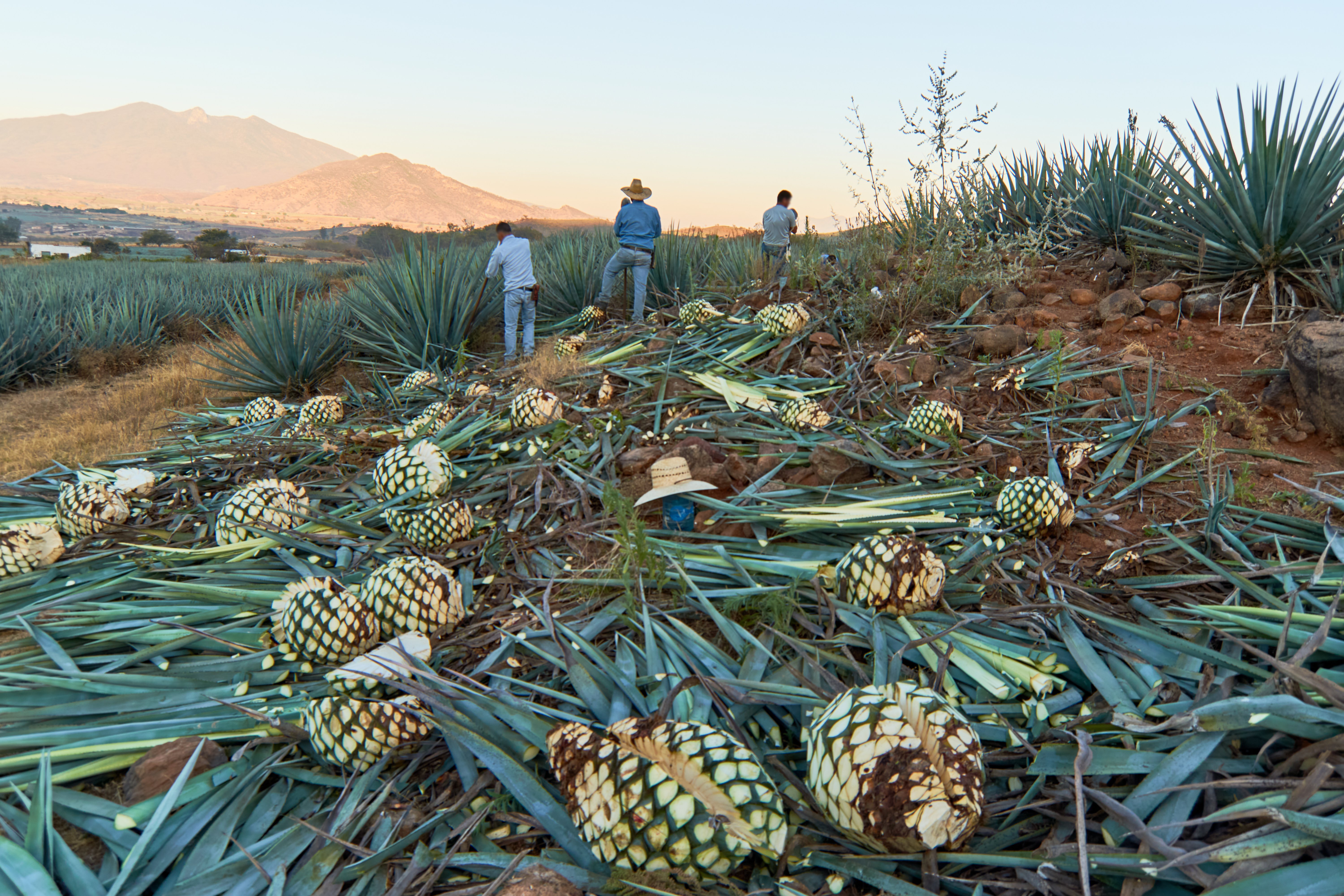 Jimadors harvesting agave in a tequila plantation in Jalisco, Mexico.
Premiumization has been an ongoing trend in the spirits industry for the better part of two decades. However, the COVID-19 pandemic has accelerated its march to become the standard-bearer across all bev-alc categories. While many are forecasting a slowdown due to a potential looming recession, it's impossible to ignore the fact that more and more consumers prefer premium products.

"The premium price tier of the spirits market took a 40% share of sales by value in February 2022," according to CGA's exclusive On-Premise Measurement (OPM) service, "while super-premium took 18%. The ultra-premium segment had a 4% dollar share, having grown sales by 180% year-on-year." The result? Three premium categories now account for 62 cents in every dollar spent on spirits. That number is likely to grow in 2023.

One of the biggest winners is Tequila. Already experiencing unheeded, linear growth, super-premium tequila's share of total sales jumped from 28% to 32% in a year, while the mid-price tier's share declined — from 32% to 28%.

"Celebration and treat occasions are crucial to the U.S. on-premise," says Patrick Bannon, CGA client director for Americas, "and the data suggests that more and more consumers are looking for more premium offerings after two years of disruption from COVID-19."
Spirit-Based RTD's Grow, Hard-Seltzer Stagnates
Spirit-based, ready-to-drink (RTD) cocktails are booming. Nickolaus Hines writes in his article for SevenFifty Daily, 5 Spirits and Cocktail Trends to Watch in 2023, "Premium-priced RTDs have grown faster than any other segment over the past two years, according to IWSR, and people are paying about double what they would for a single beer."
RTDs are highly accessible across the on- and off-premise, which is key to their success. That ease of procurement is also advantageous for bars, too.
"As we bounce back from the pandemic, the hospitality industry must be incredibly mindful about how we optimize our operations while meeting the evolving consumer demand for new and different products," says Mike Williamson, General Manager of Four Corners Hospitality, "Integrating ready-to-drink and canned cocktails into our bar programs enables us to serve our customers tasteful drinks efficiently, especially at high volume bars."
Consequently, just as demand for spirit-based RTD cocktails increases, the proliferation of hard seltzer products in the market has slowed growth. Hop Culture writes, "for three years hard seltzer grew exponentially…the category accelerated 226% in 2019 and 165% in 2020." This rise caused many major and craft brands to invest in the emerging category — brands like The Boston Beer Company (Truly), Mark Anthony Group (White Claw), Constellation Brands, MolsonCoors (Vizzy), and craft breweries, New Belgium, Cigar City, Roadhouse Brewing Co., and Mighty Swell all invested or entered the hard seltzer market.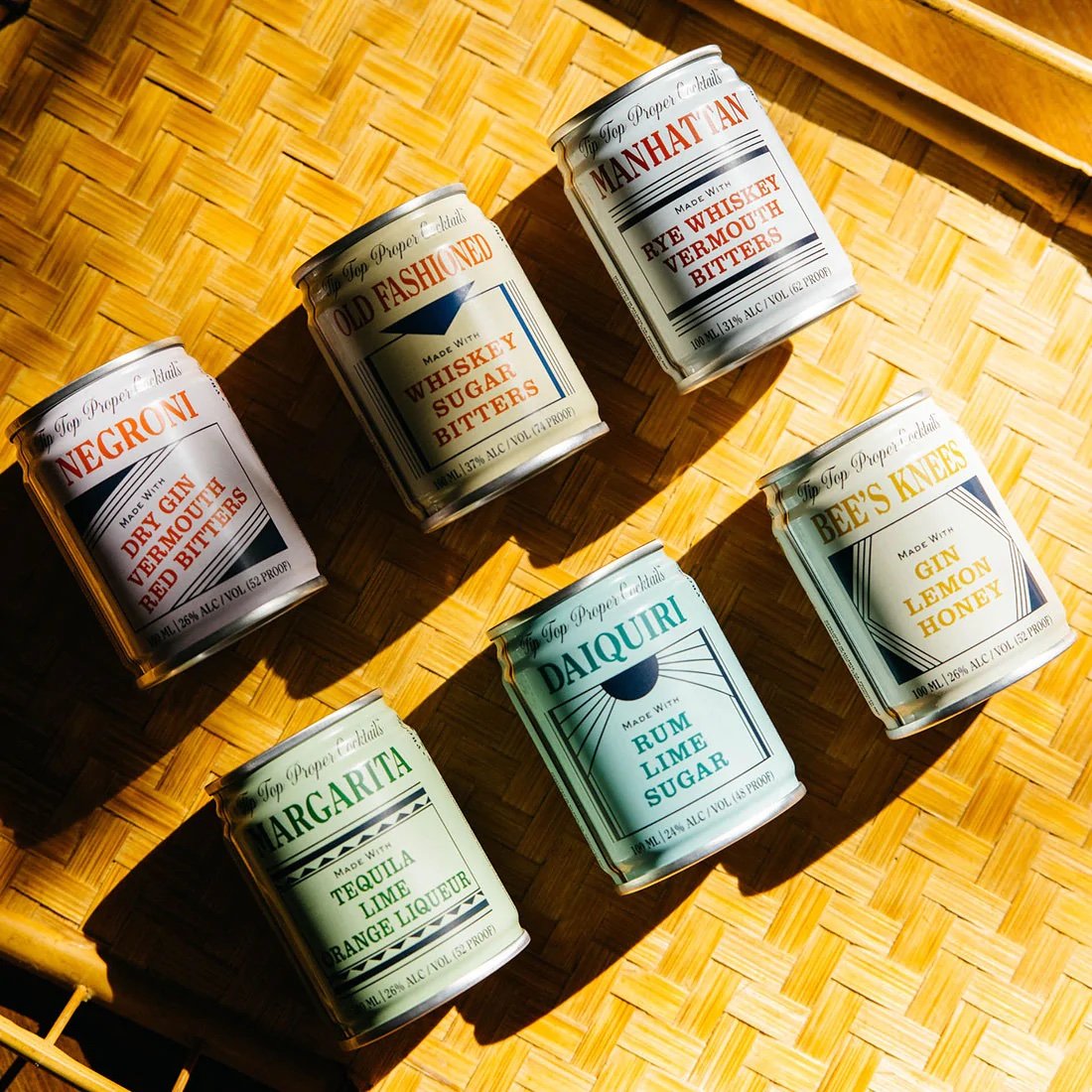 Tip Top Proper Cocktails Old Fashioned was the fastest-growing RTD in the Provi marketplace in 2022
But 2021 proved that growth wouldn't last forever. Bloomberg Intelligence data showed that hard seltzer sales slowed to about thirty percent by July 2021, down from 165 percent in 2020.
Recent Provi marketplace data shows that the hard seltzer subcategory was outpaced by spirit-based RTDs in 2022. Comparing data from 1H 2022 to 2H 2022, the market share for hard seltzer grew 1.35 percent while the market share for spirit-based RTDs grew 2.52 percent.
Retail buyers are lukewarm on whether to keep stocking more hard seltzers. In a recent Drizly survey, 49.4% of retailers said they still plan to carry more hard seltzer in 2023 than in 2022, with 28% saying less. Almost 19% were still evaluating whether they should stock more, less, or the same."
However, as these retailers consider what to stock their shelves with this spring and summer, they'll likely look to a growing collection of similar products like spirit-based canned cocktails to replace hard seltzer.
Chris Hagle, vice president of sales for Olympic Eagle Distributing in Puyallup, Washington anticipates, "a reduction in the number of hard seltzer brands and packages that stores, especially large chains, carry this coming spring and summer. After such a rapid explosion in space for hard seltzers, he says there's likely to be a course correction."
Share: