Off-premise retailers, aka wine and spirit stores, are well aware of the importance of the end-of-year holidays for their business. As consumer demand heats up, so too does the opportunity to capitalize on it. But how can operators best prepare themselves and their staff to ensure a successful seasonal push? From inventory assessment and planning to visual merchandising, these are ways wine and spirit retailers can get ready for the busy holiday season.
Inventory Assessment and Planning
Like many things in business, planning makes perfect. And what's a wine and spirit shop's greatest asset? It's their inventory. As an operator, whether you focus on hyper-curated, local products or stock up on the whole gamut, it's crucial to assess your current inventory levels and plan for what to stock up on for the holiday season.
Here are a few tips when assessing your inventory stock:
Take a data-first approach. If possible, take a look back at last year's sales data. What moved and what didn't? Chances are that many of those trends will be similar this year.
Invest in an inventory management system. If you don't already, inventory management systems are a great solution for shop owners. It will save you time and money in the long run.
Implement a First-In, First-Out (FIFO) Policy. FIFO is an accounting method in which assets purchased or acquired first are disposed of first. FIFO assumes that the remaining inventory consists of items purchased last.
Audit regularly. The more you take stock and audit your existing inventory. Preparedness mitigates running out of stock of that top-selling product that everyone seems to want.
Optimize your inventory turnover rate. Optimize your inventory turnover rate, analyze sales data, and identify best-selling items, seasonal trends, and customer preferences. Use this information to make strategic purchasing decisions and adjust stock levels accordingly.
Wine & Spirit Selection and Pairings
The holiday season is a time of gifting and consumers will often seek out a special bottle of wine or spirit for friends, family or colleagues. This creates a great opportunity to stock up on specialty wines or rare spirits, especially heavily allocated ones. But it's not just limited to specialty wines and spirits. A diverse offering ensures there is something for everyone.
When selecting new products to promote and sell over the holidays, look at what's trending in the market. Ready-to-drink (RTD) cocktails are all the rage right now. According to a recent Provi Pulse report, RTDs saw some of the largest growth in Provi's marketplace last year, increasing market share by 65 percent from Q3 2022 (July, August, September) to Q4 2022 (October, November, December). The category is trending up even more this year. When comparing year-over-year (Q3 2022 - Q3 2023) market share growth, the RTD category skyrocketed by 520 percent!
The report also notes the categories that are popular during the holiday season. For example, brandy, which is included in many eggnog and holiday cocktail recipes, increased its market share by 13 percent from Q3 2022 to Q4 2022. Cream liqueur, such as crème de cacao, also saw growth over this period, increasing market share by 68 percent. What else trends during this time? Download the report here to find out.
Additionally, consider selecting products that pair well with holiday meals. For example, Beaujolais and Pinot Noir are a heavenly match for a roast chicken or turkey. And of course, sparkling wine and Champagne are the go-to choices for Christmas morning and New Year's Eve, so be sure to double up on inventory there.
Staffing and Training
With staffing reportedly still an issue for many bars and restaurants this year, there is more positive news for the off-premise.
Earlier this year, Provi and SevenFifty Daily polled more than 1,800 beverage professionals across all tiers to better understand the state of the beverage alcohol industry and its workers.
The report found that while the smallest percentage of those surveyed worked in the off-premise (15 percent), beer, wine and spirit stores appear to be home to workers that stick around for the long haul. More than half of respondents are over the age of 50, and 58 percent have been in their current role for five or more years. Of the more than two-thirds of respondents who work for independent retail wine, beer or liquor stores, half work at a company with 10 or fewer people. While this segment has the lowest median annual pay, respondents report the lowest stress levels.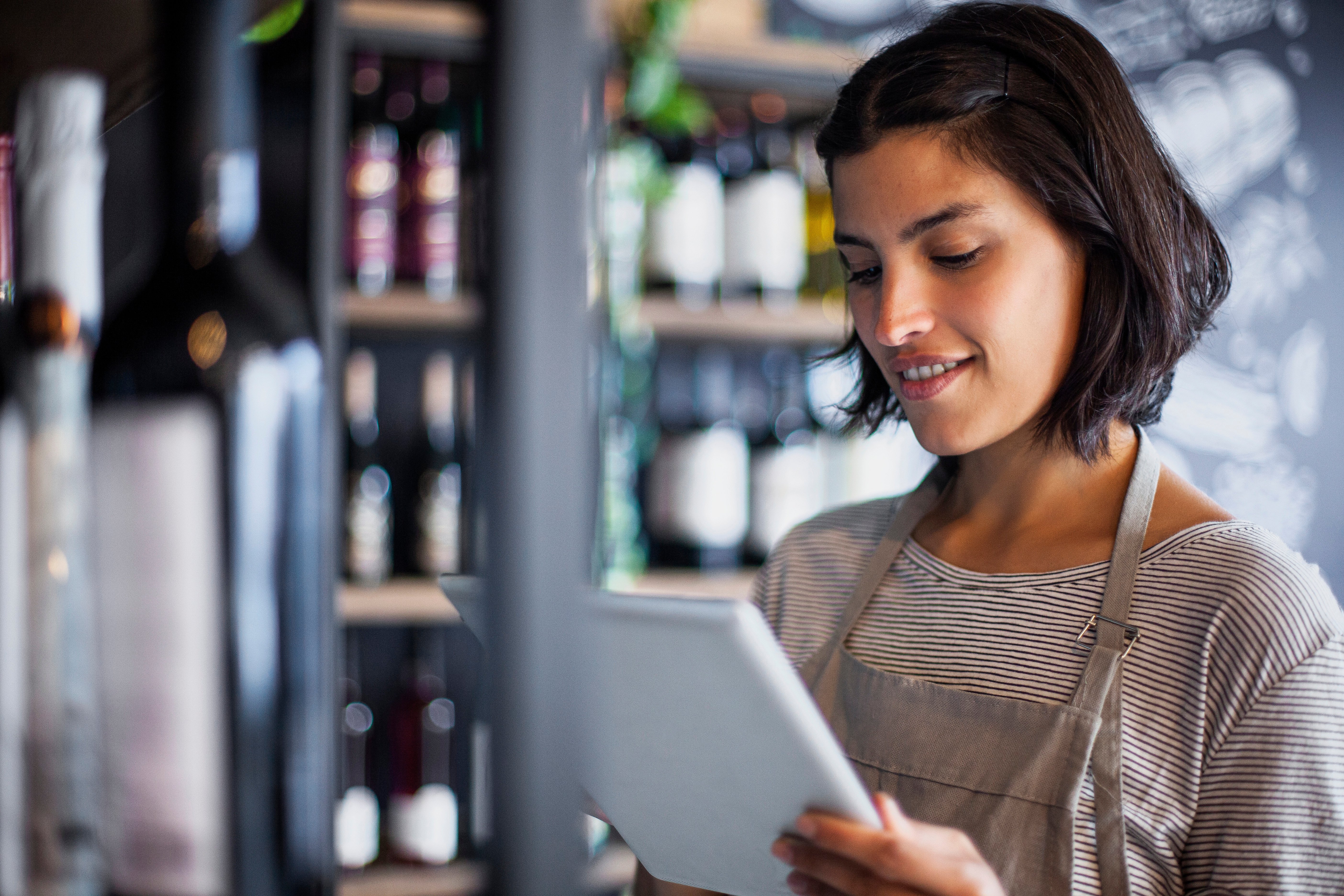 It begs the question — what should you do about staffing and training during the busiest season of the year? If you already have enough workers to meet the demand, great. But many can look to seasonal, part-time hiring as a means to meet that demand. Another interesting development is that industry workers are upping their knowledge, creating a larger pool of talented workers for hire.
According to the same report, 36 percent of respondents have completed at least one Wine & Spirits Education Trust (WSET) program, up from 25 percent in 2019. Growth is also reported in the Society of Wine Educators' Certified Specialist of Wine (CSW) program (10 percent of respondents in 2023 versus 8 percent in 2019), and in the Cicerone program (7 percent in 2023 versus 6 percent in 2019).
That growing number of knowledgeable industry professionals will inevitably help operators staff better this holiday season and those ahead. And of course, ensuring that scheduling is streamlined and ready before the holidays roll around is equally important, especially as staff seek time off to visit family.
Store Decor and Visual Merchandising
Many bars and restaurants go over the top with holiday decorations. So why not your shop? Festive store decor will attract more customers and create a cheerful, warm atmosphere.
In a SevenFifty Daily article, Marissa Ocasio, education director at Center Wine & Spirits in Glastonbury, Connecticut, suggests displaying cocktail ingredients together, such as grouping a popular gin, Campari and vermouth for shoppers who may be interested in making Negronis at home.
In the same article, David Ucci, head of sales at Vino di Vino in Boston recommends a "good, better, best" approach, promoting wines from three different price points within a specific category. This ensures you're not underselling your customer as well as offering a price point for every customer type.
Marketing and Promotion
While you're all but certain to get business over the holidays, there is always room for more. This is why it's important to continue marketing your offerings. As most shops offer a loyalty program, leverage customer email contacts to send email campaigns promoting special holiday discounts or new seasonal products. Additionally, use email marketing to remind customers of your shipping and online ordering operations, store hours and any closings that may occur due to the holidays. This can and should be reflected in your social media channels as well.
Last year, Astor Wine & Spirits in New York City used Instagram to promote their 15 percent off promotion of Washington and Oregon wines on the last Tuesday sale before the Christmas holiday.
Additionally, Los Angeles-based wine shop, Psychic Wines, promoted holiday gift boxes for online and in-store purchases.
These are just a few examples of how wine and spirit stores have leveraged digital marketing to promote their seasonal offerings.
Online and Delivery Options
Online ordering solutions make it simple for your customers to browse your product offerings, build a cart and pay. This convenience adds a new dimension to your revenue model. But it also adds a new dimension to how you operate and staff your business.
With increased demand over the holiday season, shop owners can expect a sharp increase in online orders for pickup and delivery. Be sure your online ordering operations are well-oiled with staff. Ensure that products, prices, descriptions and inventory numbers are up-to-date to avoid any issues or inconveniences. And if you deliver within a certain area, be sure to staff or outsource delivery couriers accordingly.
Last, but not least, use your website or online ordering system to showcase holiday specials. Consider curating a holiday gift guide section with products that make great gifts. As Ocasio mentions above, put together popular items such as products to make a special cocktail built for celebrating with.
These are all ways that wine and spirit retailers can prep ahead of the holidays to ensure a successful season that's profitable.