What's most important to a bar, restaurant or retail business? Financial success and relevance are up there, sure. But it's the people who are integral parts of the equation. Investing in them is investing in your business. That's why, in recent years, much of the public discourse has centered around inequalities that have plagued the industry for decades. And it goes beyond the kitchen.
Racial and gender inequality in America and around the world has been a drumbeat in the daily public realm. The conversation has been amplified by social media and movements like Black Lives Matter and #MeToo. These movements have spotlighted the need to create more diversity, equity and inclusion (DEI) in our society. That extends to the workplace, too.
What is DEI and What Does It Mean For Bars and Restaurants?
Diversity, equity and inclusion are more relevant today than ever before. Here's what it means in the context of the workplace:
Diversity is the presence of differences within a given setting. In the workplace, that can mean differences in race, ethnicity, gender, gender identity, sexual orientation, age and socioeconomic class. It can also refer to differences in physical ability, veteran status, or whether or not you have kids — all of which are components of diversity.

Equity is the process of ensuring that practices and programs are impartial, and fair and provide equal possible outcomes for every individual.

Inclusion is the practice of ensuring that people feel a sense of belonging in the workplace. This means that every employee feels comfortable and supported by the organization when it comes to being their authentic selves.
How DEI is achieved in a restaurant environment means finding areas that need improvement. These areas include pay, diversity of employees, communication and open-door policies, career pathing and skills development, and last but not least, access to healthcare, PTO and professional development.
For the hospitality industry, it's complicated.
Statistics based on findings from the 2020 State of the Restaurant Workers (SORW) found that:
The median wage for a restaurant worker in the United States is $11.65 per hour.

Latinx workers are the most represented racial/ethnic group in the U.S. restaurant industry

Restaurant workers, overall, are more than twice as likely to be in poverty than the general workforce.

Across the country, immigrants are 23 percent (nearly 3 million) of the restaurant workforce. In states like California and New York, immigrants make up almost half of all back-of-house workers.

Most restaurant workers continue to work in states with a subminimum wage. About five million workers are still being paid the federal subminimum wage of $2.13 an hour.

Restaurant workers, who largely remained employed in these $2.13 states with few worker protections, became essential workers in a workforce that was already marked by race and gender inequities during the pandemic.
With these statistics in mind, the industry is long overdue for change. Fortunately, creating DEI in the workplace is a path to change for good. And why it's becoming the bedrock for many existing and soon-to-be-open bars and restaurants is worth analyzing. Here are ways that bars and restaurants can implement DEI in the workplace and why it's as beneficial for them as it is for their employees.
Offering a Competitive Salary or Hourly Wage Improves Employee Livelihood and Attracts Talent
Offering competitive wages attracts workers away from competitors and benefits businesses by acquiring top-tier talent. Additionally, competitive pay and above living wages foster greater employee happiness that leads to longer tenures, loyalty, and a desire to grow with the business.

In the context of DEI, changing how bar and restaurant employees are paid goes a long way toward a more equitable workplace. With nearly five million food and beverage workers being paid the federal subminimum wage, realigning prime costs (cost of goods (food and beverage) and labor expenses (including payroll taxes)) and operating expenses to make way for higher wages is one of the single most important changes a business can make to achieve greater equity in the workplace.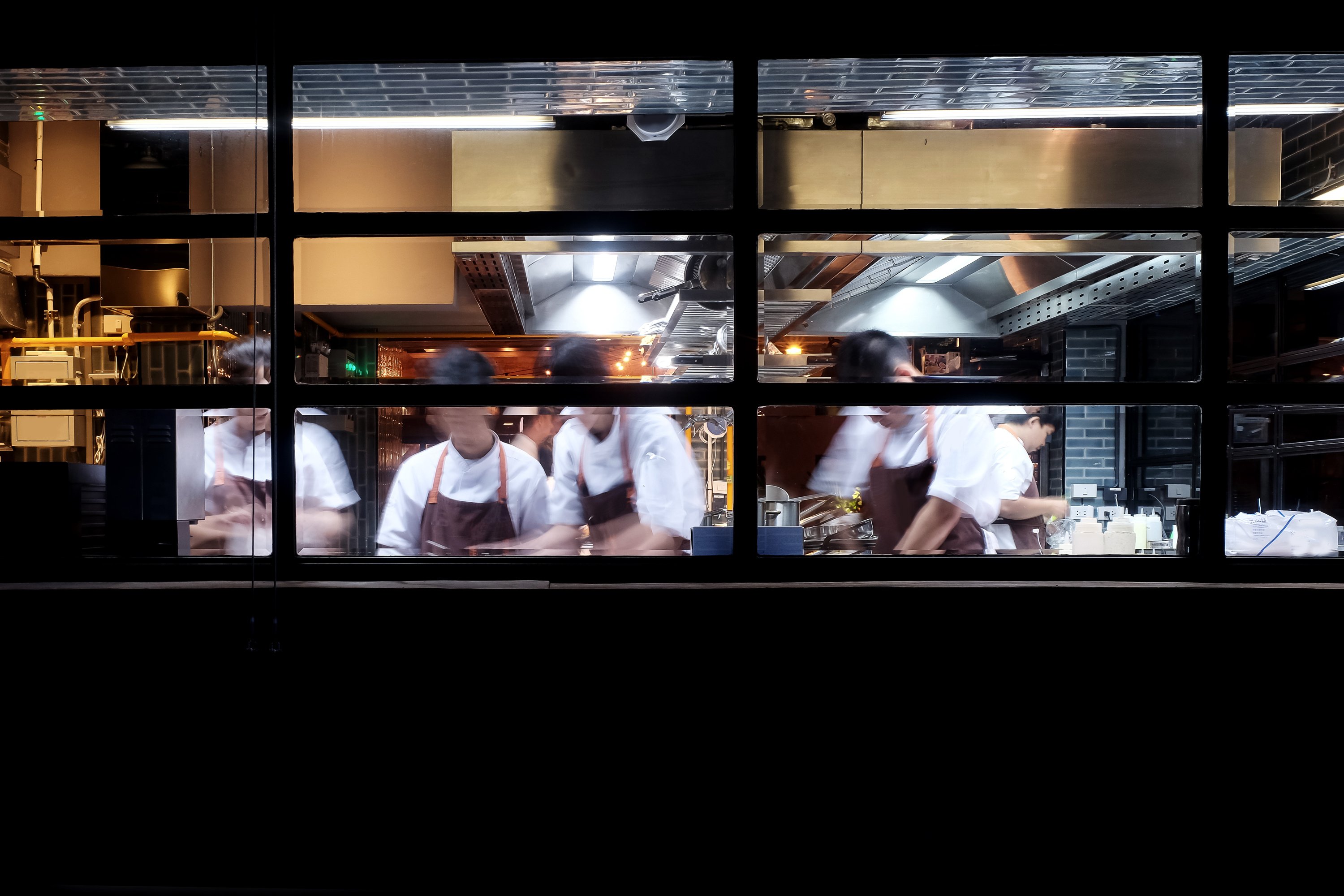 Start with back-of-house staff who often work for lower wages than front-of-house staff while being subjected to long hours and high-stress environments. Those working on the line, chefs, sous-chefs and line cooks should be offered competitive salaries or hourly wages that are at or above market rate in your area. While moving money around to make way for wage hikes is easier said than done, short-term pains ensure long-term benefits.

As it's been said, if there is a will, there is a way, and increasing payroll is a surefire way to increase equity in the workplace
Diversity Unlocks The Key to Success
According to McKinsey, "ethnically diverse organizations are 36% more likely to outperform companies that are less diverse, while for gender-diverse companies the percentage is 25." With a statistic like that, it's a no-brainer that hiring a diverse workforce is good for business, especially for bars and restaurants with notably low-profit margins.
The bar and restaurant industry is often considered to be one of the more diverse segments of the U.S. economy. According to a 2021 report by the U.S. Department of Labor, nearly half (47.8%) of all restaurant employees are minorities, while a 2020 State of the Restaurant Worker report finds workers of color account for nearly half of the restaurant industry. Additionally, women make up 54% of all restaurant workers. Despite these positive statistics, there are systemic issues often overlooked.
It can go unnoticed, but hiring biases are more common than desired. A 2010 study in The Social Science Journal found that in New York City fine dining restaurants, only 54 percent of minorities were as likely as whites to receive a job offer despite the applicants having equal qualifications. Whether it was conscious or unconscious, the discrimination was documented in 31 percent of restaurants that were tested.
That's an alarming statistic. But it doesn't have to be that way.
In the bar and restaurant world, equity, when it comes to diversity, starts with leadership. "If you're at a restaurant, you see lots of women and people of color," Gerry Fernandez, president and founder of the Multicultural Foodservice and Hospitality Alliance told Forbes. However, "as you go higher, lots of White men."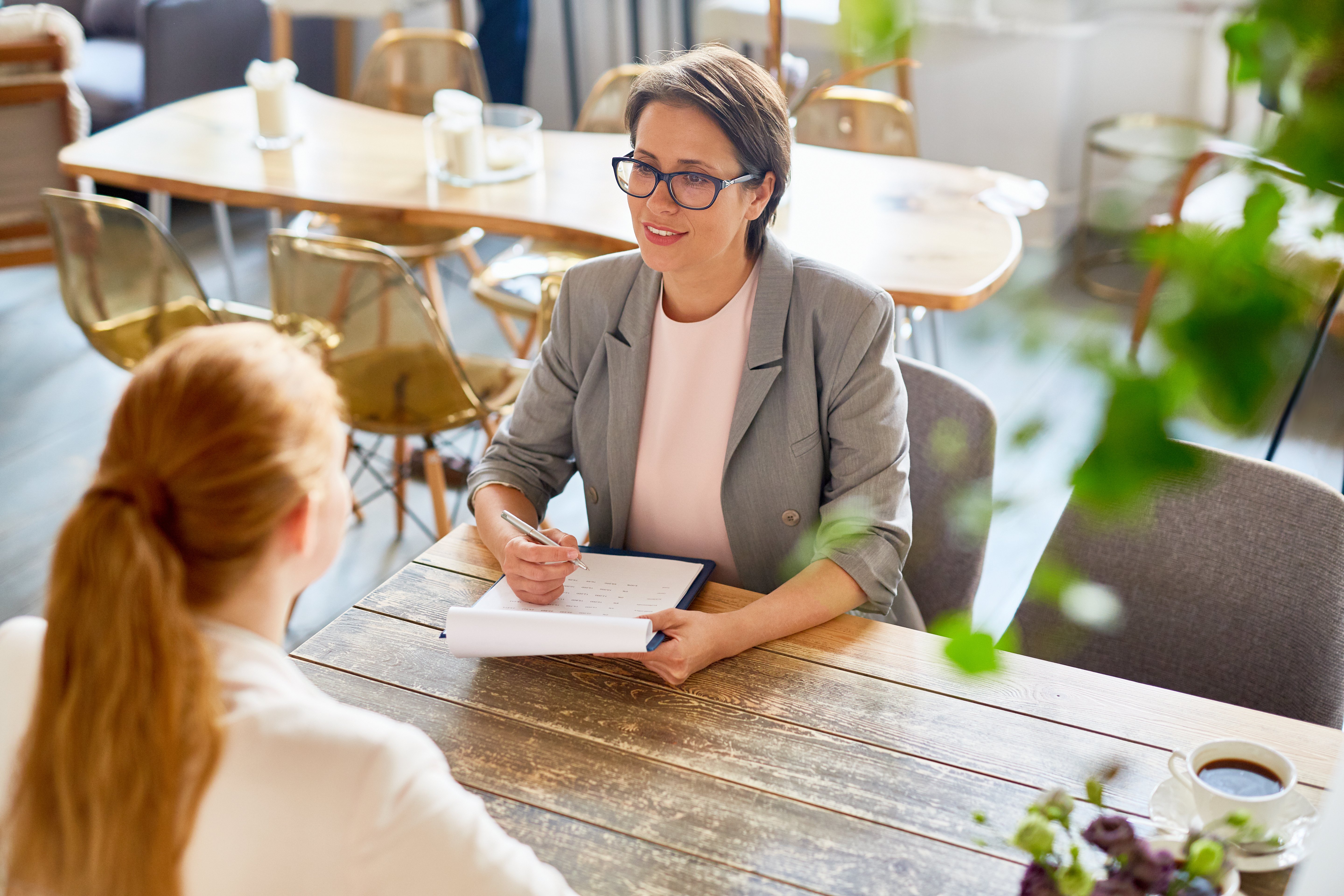 That problem isn't unique to food and beverage. 83 percent of executives in the tech industry are white, according to the U.S. Equal Employment Opportunity Commission (EEOC). 20 percent of those in executive leadership positions are women, while only 8 percent of all employees are African American.
So where do we start? Eliminating barriers to advancement is a good place. Along with eliminating bias from the hiring process and doing internal audits of the ethnic and gender makeup of an organization, businesses can create pathways to advancement from entry-level positions.
Outside of food service, manufacturing and distribution are the other pillars of a three-pronged system. A 2021 Women in the Workplace Study by McKinsey found that women represent nearly half of the entry-level positions in the food and beverage manufacturing and distribution sectors. However, female representation drops precipitously to 20 percent at the C-suite level.
Applying greater diversity practices in hiring and career pathing, whether in a restaurant, manufacturing or distribution workplace, is a step toward a more inclusive and equitable one.
Open Communication and Active Listening Creates Trust Among All Ranks and Positions
Beyond better hiring practices and competitive pay offerings, another way to create more DE&I workplaces is to put an emphasis on open communication among employees and management. Implementing open communications not only helps workers be more productive and confident in their tasks and skills, but it also boosts retention and reduces burnout.
Open communication includes introducing greater transparency among staff, holding frequent meetings and check-ins, and actively listening to employees' ideas and concerns — acting on them accordingly.
Having weekly staff meetings and an open-door policy with management facilitates trust. Actively listening to problems that staff is having, or areas of improvement builds trust, too.
In an inclusive restaurant environment, all concerns and ideas are heard and considered.
Career Pathing and Investing in Skills Education Build a Model Workplace and Boosts Retention
Investing in people is investing in your business. Developing workplace skills, whether hard or soft skills, is part of being an employer. After all, it's vastly less expensive to keep existing staff than it is to hire new ones. Ensuring that their needs are met doesn't stop with a paycheck. Employees want to actively sharpen their skills and grow in their roles. Empower them to do so!
Creating equitable workplaces means ensuring that your employees have access to education and training that helps them grow in their careers. Pathways to advancement, certifications, and leadership workshops, among other educational opportunities, give staff the tools they need to succeed. And if they're successful, so too is your business. A Lumina Foundation report found that for every dollar spent on workforce education, that organization regained it and saved an additional $1.29 in talent management costs — equating to a 129 percent ROI.
Enact career-pathing and educational policies into operations. In an industry with rampant labor shortages and high turnover rates, these popular policies attract top talent and boost retention, which ultimately benefits a food and beverage business's bottom line. After all, 87 percent of millennials — the largest generation in the U.S. — rate learning and development opportunities as top factors when applying and staying at a job.
Let staff know they're equally a part of the bar or restaurant's future by investing in theirs.
Access To Healthcare, Savings Plans, PTO and Professional Development Programs Increase Retention and Attract Top Talent
Access to health insurance is one of the greatest challenges bar and restaurant workers face today. According to The Bureau of Labor Statistics, just 32 percent of hospitality workers have healthcare coverage, compared to 77 percent of private industry workers.
That number increases for unionized restaurant workers — 41.9 percent of these workers receive health insurance at work, substantially higher than the share among nonunionized restaurant workers. However, union memberships are at a historical low. Just three percent of food service workers are union members. What's driving these low figures? It's largely how food and beverages have historically designed their operating models and it's a systemic issue that's faced greater scrutiny in the last few years. Additionally, high turnover rates (the average tenure for restaurant workers is 110 days) make investing in benefits for new employees financially difficult. And with insurance waiting periods of up to 90 days, business owners often ask themselves if it's worth it.
That sentiment needs changing.
Currently, federal or state laws do not mandate that small businesses in the food and beverage industry provide health benefits. However, according to the Affordable Care Act, all businesses with more than 50 employees are required to offer some sort of health insurance plan. While the ACA is a viable program to explore benefits for employees, there are many partners out there that are laser-focused on providing access to benefits for hospitality workers.
Oyster Sunday is an excellent example of a hospitality-focused company changing the status quo. Food and beverage businesses can enroll in their benefits program which includes preventative care, access to mental health, physical wellness, family planning, continued education and more. Other platforms like Healthcare HQ and Stride Health offer small bar and restaurant businesses a suite of healthcare insurance programs to choose from.
Another area of focus is paid time off (PTO) for employees. A PTO policy includes paid time off for vacation, sick time and personal days. These policies typically involve a set number of days and accrue with tenure. Implementing PTO provides immediate benefits for employees and for the long-term health of the business.
Unforeseen circumstances arise, people get sick, and sometimes, people just need a day off to recoup. PTO provides employees with the opportunity to plan a relaxing vacation. It also provides peace of mind if a family member gets sick. For a business, PTO policies increase employee retention and reduce burnout. It also gives managers greater control over unscheduled absences if they can request and schedule days off.
Additional benefits food and beverage businesses can implement are access to employee savings plans like 401(k) and professional development programs. Read more about these benefits with the resources below:
Professional Development Platforms
Typsy - Typsy is a simple-to-use online education platform for hospitality workers containing over 1000 expert-led lessons, courses, quizzes, and certificates. These can be watched and earned online anywhere, anytime by people using their own device.

Skillshare - Skillshare is an online learning community with thousands of classes for creative and curious people, on topics including illustration, design, photography, video, freelancing, and more. On Skillshare, members come together to find inspiration and take the next step in their creative journey.

LinkedIn Learning - LinkedIn Learning is an on-demand library of instructional videos covering the latest business, technology and creative skills. It provides personalized course recommendations and is designed to help you achieve your full potential.
401(k) Resources for Restaurants
Being In The People Business Drives Profits
A healthy business needs to be profitable, no doubt, but the path to profitability should put your employee's health and happiness first. After all, a happy and healthy staff increases productivity, customer relations and retention. This in turn drives repeat business, and consistent food and drink service quality which ultimately impacts the bottom line by reducing turnover costs and increasing profits. So, at the end of the day, the lesson here is that putting your people first drives profits.