Whether you're focusing on business to business (B2B) or business to consumer (B2C) alcohol sales, both processes require finesse, strategy and just a pinch of charm. At the end of the day, making those sales numbers climb is what can not only keep your business afloat, but will make sure you reach the next level of growth.
Upselling your inventory can be a tricky undertaking. Patrons develop fierce loyalties to their favorite beverages early on, and it requires no small effort in getting them to branch out. But a customer base with adventurous tastes means better sales for you, so it's worth doing.
Take a look through these tips on how to boost alcohol sales for your bar or restaurant.
Tips to Improve Alcohol Sales at Your Bar or Restaurant
Your target demographic may come with different tastes and buying habits, but all of the points below can give your establishment a flush night, every night. Alcohol sales in the US generate 222 billion dollars a year. Let us help you find ways to get a larger pour of that cash.
Happy hours = happy sales numbers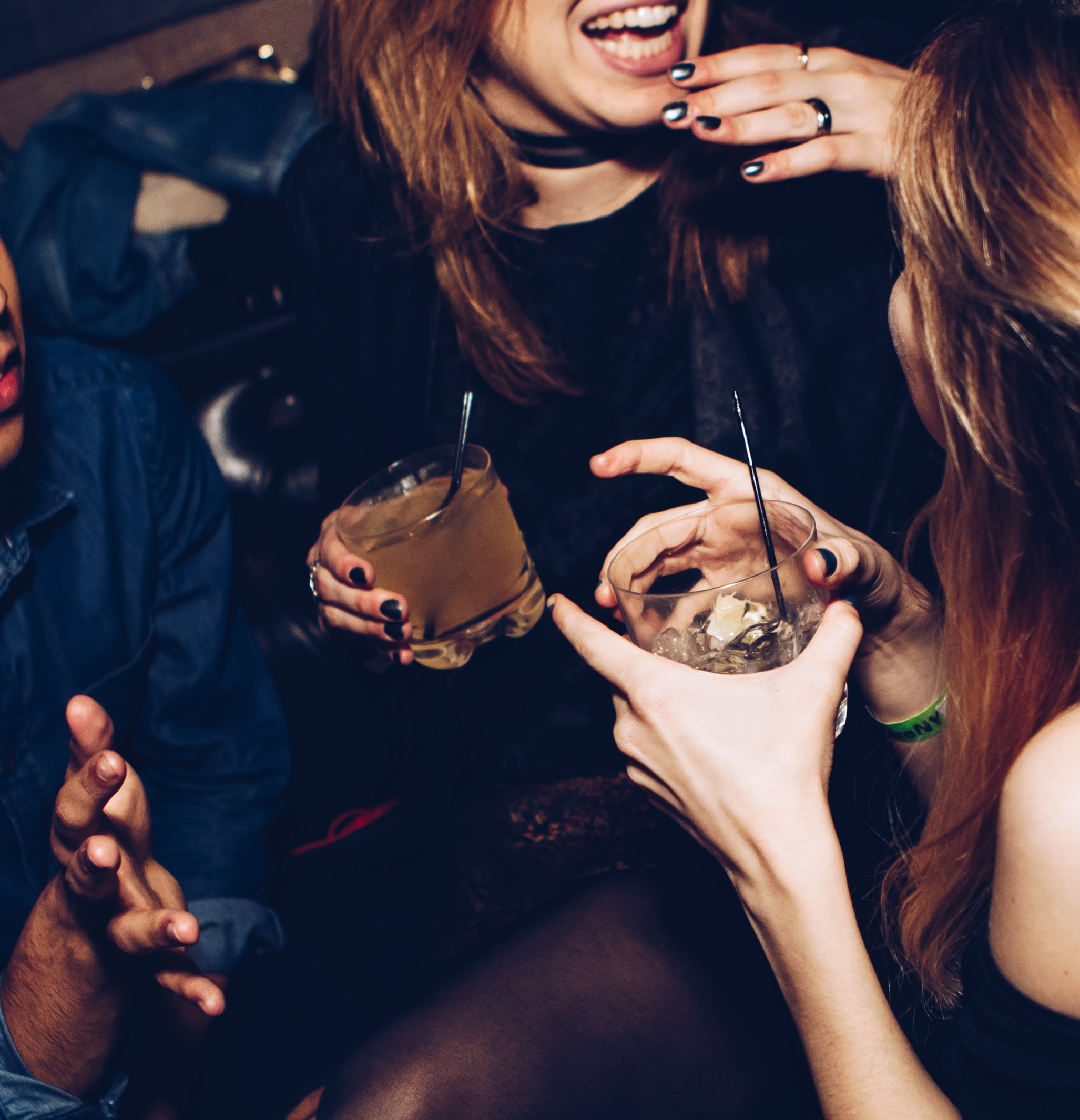 We hold the inventor of happy hour up there with the intellectual giants of the world. Quitting time marked by half-priced drinks and special snacks? Yes please.
Good for the business as well as the customers, this doubles as a marketing strategy as well as a way to increase alcohol sales. Try experimenting with your happy hour schedule to see what works best for your establishment. You could start with something standard like 4-7, or switch it up based on surrounding businesses (is there an office complex nearby?) or the frequent clientele.
Upsell the well
Well drinks are notorious for usually being bottom of the barrel stuff. This is what allows well drinks to be so darn cheap, and it works a treat for selling beverages in quantity. You might take a slightly different approach, however, and implement a slightly pricier well strategy.
We're not saying swap out your Gordon's for Tanqueray just yet. But if your well drinks have a little more intrigue and brand power behind them, your patrons will feel they're getting more for less, and buy from the well more often.
Use your bar as a waiting area for tables
Give your guests something to do while they wait for a table to open. Your bar should be a preamble to the meal to follow, in addition to a designated seating area, so patrons can imbibe an alcoholic appetizer in the meantime. Ensure ample standing room is available, and even offer special shot prices and secret menus to in-line guests for a fun and unique experience.
Signature cocktails create a buzz in more ways than one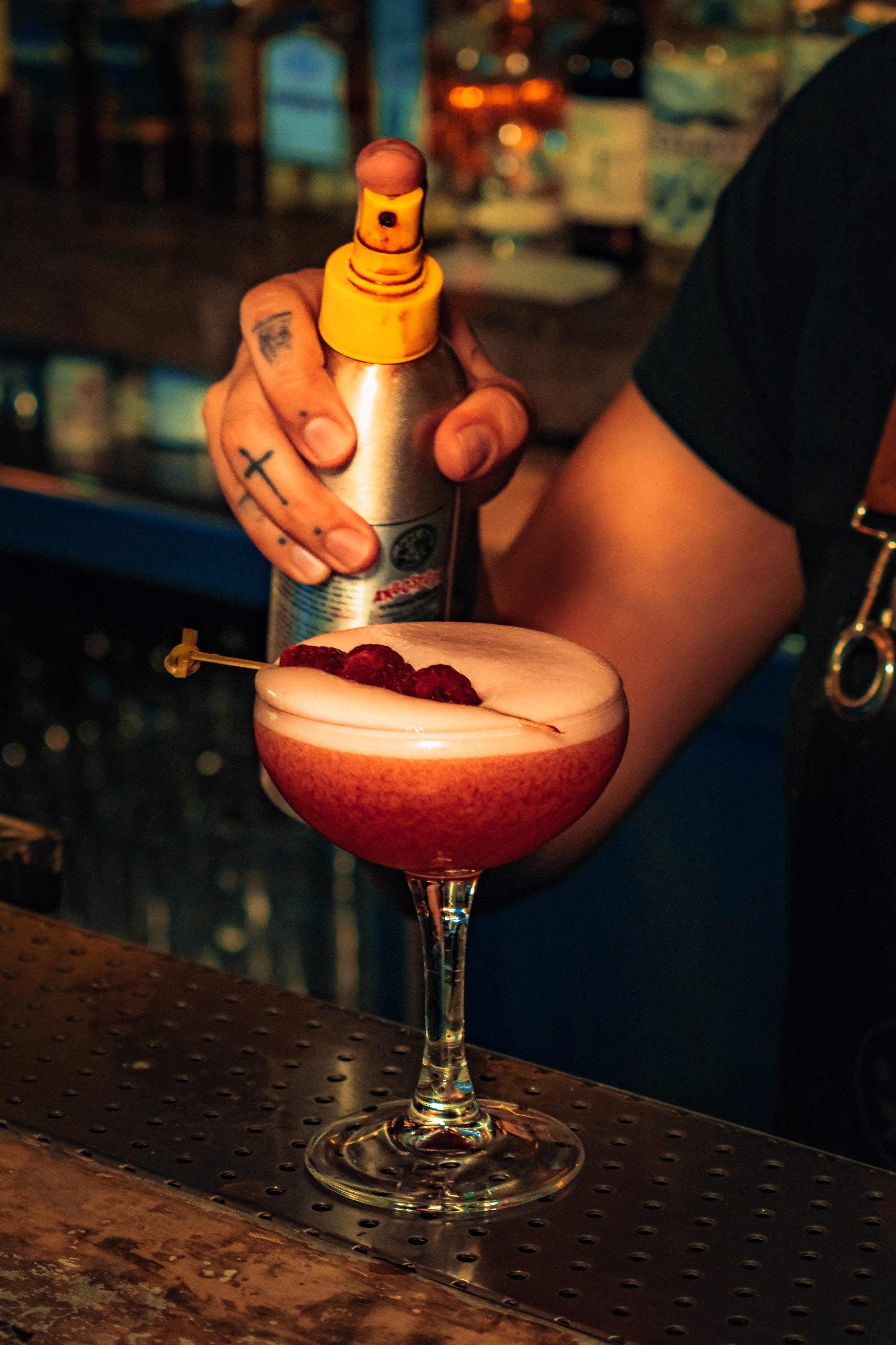 Your bartenders should be well versed in the world of standard cocktails. They should also be up on the basics of their alcohol sales training manual. But many guests will want to experience something new and unique at your establishment, so a signature cocktail selection is a surefire way to generate intrigue and make a few extra sales in a night. In fact, making sure you have not just a great signature cocktail but that you create a fantastic cocktail menu does wonders for overall sales.
Provide ample options to give patrons a broad look at what you can do. Also consider introducing a nightly or weekly special, and make sure everyone who comes through your door knows about it.
Experiment with cocktail prices
In general, you want your drinks to be priced at the upper end of what is reasonable. However, if something isn't selling, it may mean that it's just too expensive.
On the other hand, it could be that your customers just aren't interested in an experimental chocolate-mojito-beer-tini and won't bite no matter how low you go. Pay close attention to the winners on your menu and broader alcohol sales trends and try adjusting prices for the duds before you get rid of them altogether.
Limit liquor costs
Your cost-to-sales ratio will determine how profitable each item within your inventory may be for your establishment. It can be tempting to always go for the top shelf stuff and sell those swanky cocktails at a premium, but well drinks and more accessible liquors can give you a better bang for your buck if customers lean towards quantity over quality.
Take a good, hard look at your inventory and figure out a costing system that will maximize your profits and avoid over-spending on hard sell items.
Keep an eye on inventory management
This ties into the last two pieces. You want to make sure that the majority of what's in your larder is something you know will sell. It's fine to keep a few just-in-case bottles around, but mostly you should be buying what your customers are asking for.
It also helps if you have a streamlined inventory ordering and processing system that allows you to quickly restock popular items and weed out the ones that aren't serving you anymore.
Layout and physical space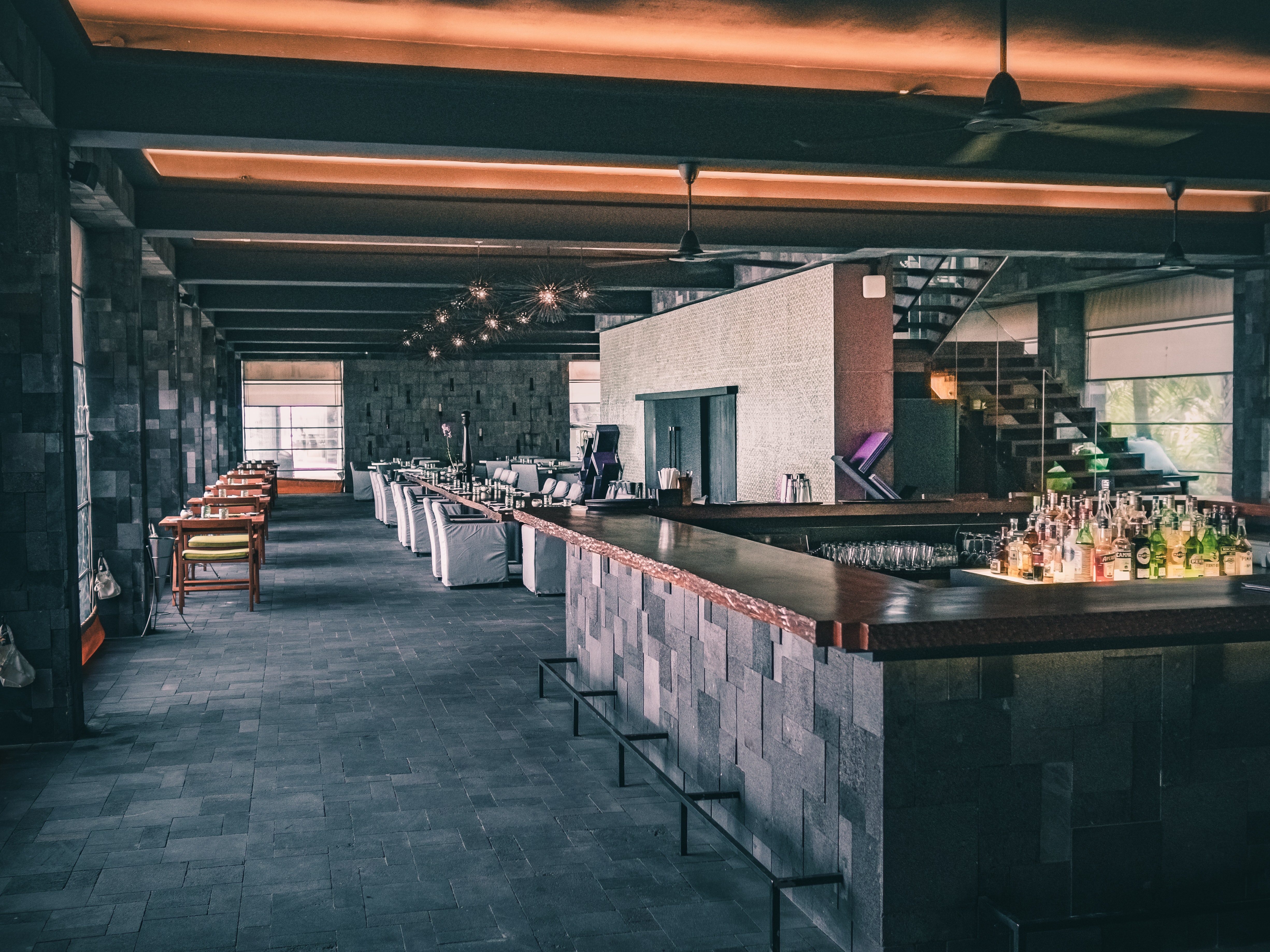 Of course your establishment must provide a fun and comfortable atmosphere that encourages patrons to stick around and order more drinks to wash down their dessert.
It's best if the bar can be visible from most corners of the room so guests can see the weird and wonderful beverages being sent out through the evening. A strong visual identity – lighting, décor – also helps to create a specific ambiance that better calls forward your target demographic.
Don't forget the marketing
Your patrons won't order what they don't know is available to them, so be loud about the array of delicious drinks you have on order at your restaurant.
Make use of all the implements available to you – colorful chalkboards, a bold and brilliant menu, an enthusiastic server with an encyclopedic knowledge of cocktails, a strategically placed social media presence, you name it. Half of sales is getting your customers to understand what you have. After that, closing the deal is the easy part.
Technology is your friend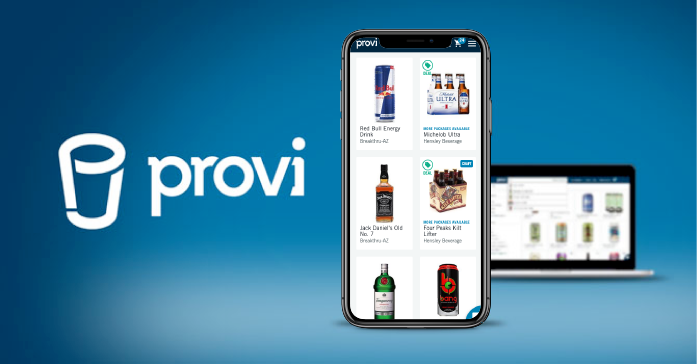 We've written before about the latest and greatest technology options to help improve your bar or restaurant operations, but perhaps the most crucial to improving alcohol sales is a place where you can actually buy and sell alcohol online! Provi is a digital beverage marketplace that connects the three tiers of the beverage alcohol industry, streamlining the interactions between buyers, distributors, sales reps and brands, so no matter what foothold you have in the industry you can do business more efficiently!