Just like The Jetsons envisioned a future that was technologically unimaginable when it first aired in 1962, bars and restaurants since prohibition have been wishing for unthinkable tools to help them do business. Fast forward to today and in just the past decade alone, bars and restaurants have seen their space explode with new technologies, including POS systems, online delivery apps and more.
Take it from Toast, a cloud-based restaurant software company hailing from Boston, MA. Their third annual Restaurant and Technology Industry Report found that an overwhelming 95% of restaurant owners agree that technology improves restaurant efficiency.
Whether you're a budding restaurateur or a seasoned veteran, we've rounded up the best in bar and restaurant technology.


Bar and Restaurant Reservation Technology

Tock:

Reservation Technology, Reimagined.
First up on the menu is Tock, a Chicago-based company streamlining the dining experience. The platform allows consumers to book a reservation for free and pay for their meal in advance. Not only does this drastically reduce the amount of no-shows, but it saves restaurants big bucks in the long run. Nick Kokonas, co-founder of famed restaurant Alinea and one of the founders of Tock, aims to crush his competitor, OpenTable, who he claims restaurants are overpaying for. Tock is transforming bar and restaurant technology one reservation at a time.
Cashless Payment and Restaurant Ordering Technology for Bars and Restaurants
Rooam: Bar tab software
For your customers, using the Rooam app means more than just avoiding long lines at the bar. It's a safer, contactless method for guests to pay. For you, partnering with Rooam means reducing your staff workload and increasing your pour rate. The app integrates with more contactless payment methods than any other in the US, including Toast. It's simple, prides itself on speed, security and transparency, and allows consumers to open and close their bar tab with a single swipe on their device.
Marketing and Ambiance Bar and Restaurant Technology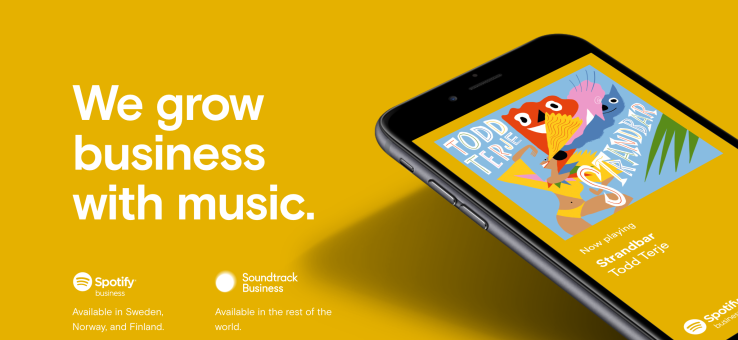 Soundtrack Your Brand:
Background music for bars and restaurants
Music can make or break the atmosphere in any bar or restaurant. Find your perfect playlist with Soundtrack Your Brand. This Swedish, Spotify-backed startup is out to kill bad background music, one carefully curated playlist at a time. Their huge and growing catalogue is guaranteed to fit any type of business. For as low as $31.99, you can manage and schedule music over any internet connection for up to ten locations all on your own device.
Restaurant and Bar Order Management Technology
Provi: Beverage ordering has never been easier
For bars and restaurants, Provi makes it easier than ever to buy and sell alcohol. With an all-in-one digital beverage marketplace, you can access more than 750,000 products from nearly 1,300 distributors to streamline your beverage ordering and improve your business.