With Pride month in full swing, everyone in the colorful city of Chicago is in search of the latest and greatest bars and restaurants to celebrate their powerful identity. While there are a ton of queer-centric establishments in the city, there are a few standouts that offer the best camaraderie, unique events and most importantly—delicious drinks. Here are the top eight best LGBTQ+ establishments to check out in Chicago (in no particular order).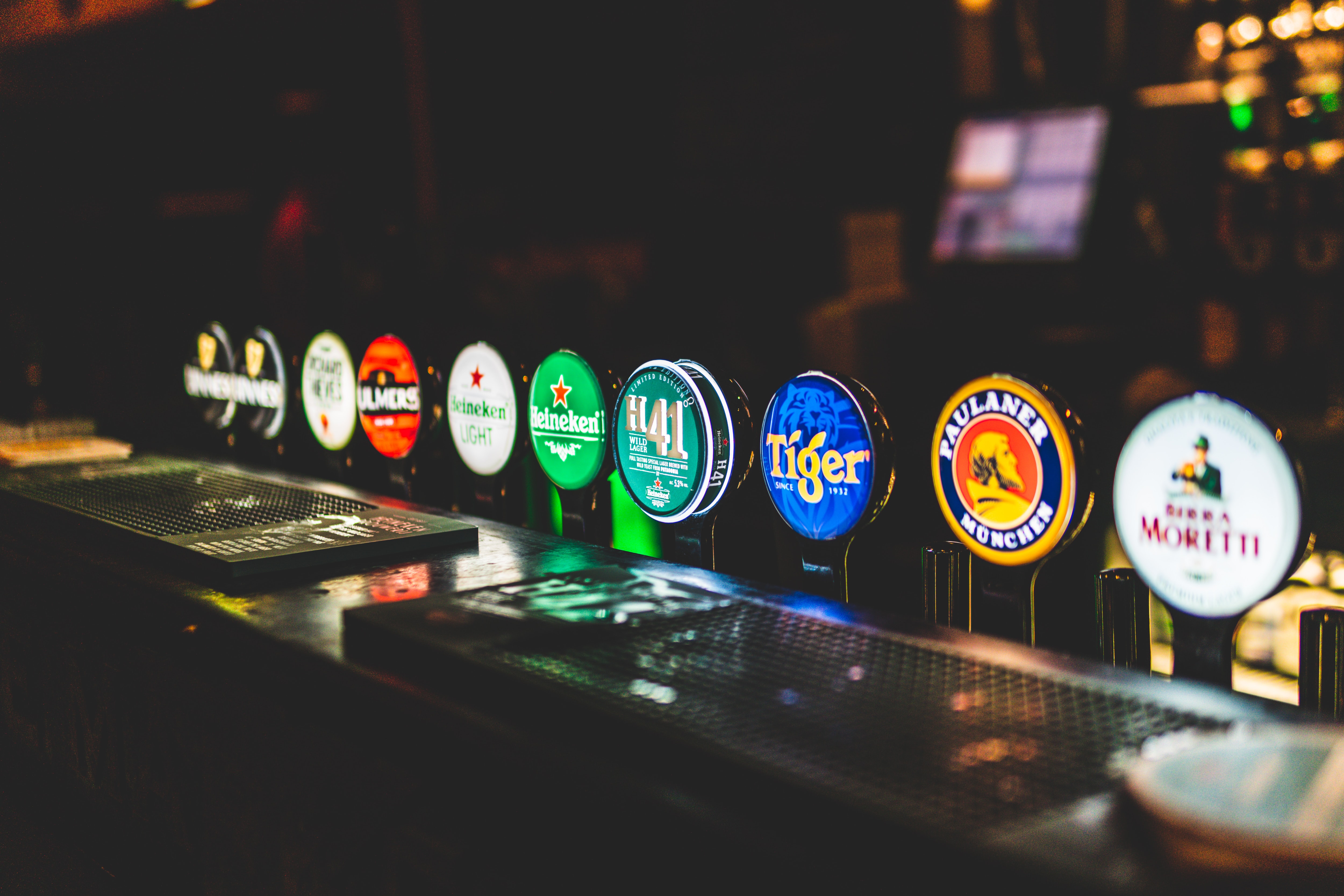 My Buddy's
Sheridan Park (Visit Website)
While this bar might be newer to the LGBTQ+ scene, it takes pride in its high-energy drag shows and hearty Wisconsin themes. If you're a queer midwesterner and want a place that feels like home to both identities (gay and lover of college football), My Buddy's will never fail to entertain. Catch a Spectacular drag show every first and third Saturday of the month, or Drag Bingo every Thursday night. Don't forget to support a drag queen a little extra during the show by purchasing one of their delicious queen-themed cocktails. My Buddy's has a beautiful outdoor patio space that's perfect for summer gatherings and offers a quiet getaway if you're looking for low-key drinks without the frill.
Big Chicks
Uptown (Visit Website)

Founded in 1986, Big Chicks maintains a beautiful aura of queer energy every night as anyone of any size, shape, color or identity walks onto the dance floor. Over the years, the restaurant and bar has been known for its unique art and photography lining the walls, the intention of which has been to create a safe space for queer people. If you stop into Big Chicks, you'll have to try one of their imaginative cocktails or delicious (and famously large-portioned) meals. If you're into gin, give the Smitten Kitten a go. Otherwise, give their sparkling cocktail selection a whirl!
Roscoe's
Lakeview East (Visit Website)

Located in the heart of Northalsted (formally known as Boystown), Roscoe's has been a key player in the Chicago LGBTQ+ scene since 1987. Whether you're looking to watch new episodes of RuPaul's drag race, a live drag show or just drink with friends—Roscoe's is the place for you, and you'll always feel welcome. If you're an early riser, check out Roscoe's Bubbles & Brunch package where you can get a signature Bloody Mary, choice of entree, and 2 full hours of bottomless mimosas. Don't forget to try their other specialty cocktails, like the Botanical Bellini and the Nola Hurricane on a night out.
Sidetrack
Lakeview (Visit Website)

While it's nice to highlight the hidden gems of the city, Sidetrack is one of the most popular gay bars in the Chicago area, dating back to 1982. Since then it's become a booming hub for drag shows, RuPaul viewing parties and theme nights for food, dancing, and drinks. If you're in the LGBTQ+ community and want to immerse yourself in queer culture, there will always be a night for you at Sidetrack. Be prepared for a wild night of trying specialty cocktails, like the Head Rush, The Kitchen Sink and the Watermelon Sugar High.
Marty's Martini Bar
Andersonville

If you're looking to have drinks at a low-key and classy location for the night, Marty's Martini Bar is the best move. This is the perfect establishment for a more mature crowd or an intimate first date. Of course, given the name, martinis are their specialty, however, any mixed drink at Marty's is guaranteed to be crafted to perfection. Bartenders are dressed to the nines creating an upscale feel in this little joint—no need to wear a suit, but definitely a slightly different dress than the typical gay bar. The ambiance will remind you of the true beauty in our community as we share space, drink with one another and embrace a peaceful queer environment.
Jeffrey Pub
South Shore

Jeffrey Pub holds a special place in LGBTQ+ bar scenes this pride month as it's one of the only black-owned, LGBTQ-catering bars on the south side of Chicago. This establishment offers an inclusive space for queer people of color, which unfortunately is still a rare find in the Chicago area. While the building can be easily missed from the outside with its plain, black exteriors, it's easy to identify the immaculate queer vibes once inside the rainbow-shrouded bar. The patrons of this establishment understand its true roots of importance within their community, expressing their gratitude for its existence on the south side where more individuals need to understand the beauty of the LGBTQ+ community.
The Closet
Northalsted (Visit Website)

With about as much walking space as an actual closet, The Closet in Northalsted is a gay Chicago staple and has been since 1978. This lesbian-owned establishment is a video bar with a lot of character, hosting queer events throughout the week for all LGBTQ+ personalities and interests. Drag, sports, dancing and karaoke can all be found right here at one of Chicago's oldest safe havens for all members of the community. The space is heavily patronized by women, making it a great spot to meet people if you identify as a lesbian and love the Chicago bar scene. See someone you fancy? Send them a good ol' shot of Malort as a gift.
The SoFo Tap
Andersonville (Visit Website)

Get ready for a grizzly night, because The SoFo Tap in Andersonville focuses on the bears within the LGBTQ+ community! If you're on the hunt for a bear bar, or just want to feel welcomed in a queer-friendy space, The SoFo Tap might be the next place for you to indulge. Do you have a dog who's also looking to support the movement? Bring them along to the dog-friendly outdoor bar space and kick back with a drink. With parties, trivia nights, and "Bearaoke," you'll always find a reason to return to this fantastic joint in north Chicago. Try their CBD mixed drinks—order a Bitter Bear house shot if you're feeling a little extra hairy.