For those hosting Thanksgiving celebrations with friends and family over roast turkey and fixings, knowing which wines to serve alongside each dish is crucial to a successful pairing.
While not everyone serves the same Thanksgiving dishes, and wine is often a subjective journey, off-premise retailers can guide their customers in the right direction as to which wines pair best with classic Thanksgiving dishes.
We put together a list of classic Thanksgiving wine pairings for off-premise retail buyers to promote this Thanksgiving.
The Best Thanksgiving Red WinesGamay
Few red wines pair better with roast turkey than those from Beaujolais. Gamay Noir is the varietal that makes this region famous. There are three classifications of Beaujolais: Beaujolais Supérieur, Beaujolais-Villages and Cru Beaujolais. Each classification has common attributes, but some of the most exciting wines produced in the region have seen scant time in the bottle.
Every third Thursday in November, and just weeks after the harvest and pressings, freshly corked bottles of Beaujolais Nouveau are poured, kicking off a days-long festival celebrating the first wines of the season. These light-bodied, juicy and zippy wines are perfect counterparts to hearty Thanksgiving dishes.
Additional Picks:
Pinot Noir
Whether from Burgundy or Oregon's Willamette Valley, light-to-medium-body pinots are exceptionally food-friendly and display many seasonal characteristics like cranberry, forest floor and allspice. Shop Pinot Noir on Provi
Syrah
Syrah's fruit-forward and savory profiles best highlight red wine's spectrum. Ripe blackberries and raspberries alongside smoke, black pepper and floral notes like violet, pair well with classic Thanksgiving dishes. Plus, there are many great expressions of Syrah for customers with a tighter budget in mind. Shop Syrah on Provi
The Best Thanksgiving White Wines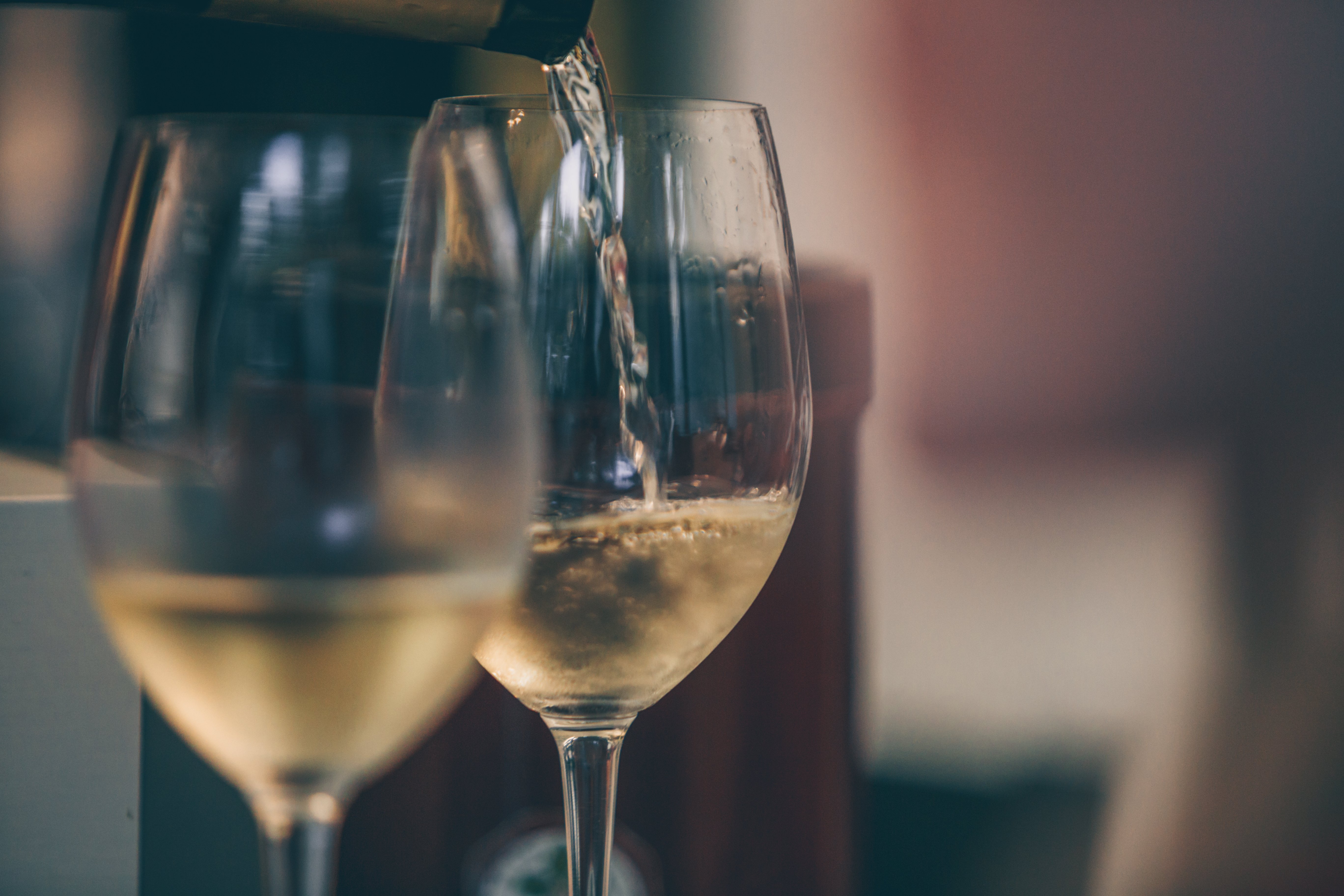 Sauvignon Blanc
Many Thanksgiving dishes are rich and comforting with the help of cream and butter. To cut through this richness, tangy white wines like Sauvignon Blanc work well. This varietal is high in acid, which produces a zippy mouthful while maintaining a light and crisp character. Big flavors of citrus fruit and green herbaceous notes make it a great pairing for Thanksgiving dinner dishes. Sauvignon Blanc from the Loire Valley tends to be mineral-driven, often with a slightly smoky nose while wines from New Zealand's hallmark Marlborough region contain a vibrancy of fruit and razor-sharp acidity alongside bell pepper, gooseberry and passionfruit as well as rich citrus and freshly cut grass.
Additional Picks:
Riesling
Riesling is also traditionally high in acid, incredibly aromatic and a perfect match for Thanksgiving dinner. Great, terroir-expressive varietals can be found in the Alsace region of France, the Mosel region of Germany, and the Finger Lakes region of New York State. Shop Riesling on Provi
Chenin Blanc
Chenin Blanc is another wine with high acidity as well as a spicy, slightly sweet profile. Notable regions producing high-quality Chenin Blanc wines are France's Loire Valley and South Africa.
The Best Thanksgiving Sparkling Wines

Champagne
After guests arrive and the hors d'oeuvres are set out, it's only natural to open a bottle of sparkling wine as an aperitif. Champagne is often reserved for special occasions and what better special occasion than Thanksgiving day? Champagne can vary from dry to sweet and have citrus and apple-like flavors with subtle aromas of brioche or almond pastries. Charcuterie, soft and delicate cheeses, as well as fried dishes, pair best with Champagne, making it a great addition to serve with appetizers. While Champagne can quickly get pricey, American sparkling wines made in the traditional Champagne method, Crémant de Bourgogne wines produced just south of Champagne and Crémant de Jura in the region of Jura — even Cava from Spain — are delicious and budget-friendly alternatives to Champagne.
Additional Picks:
Prosecco
Prosecco comes from the Valdobbiadene region in Italy, just north of Venice. Italy's answer to Champagne, it's produced much differently — resulting in lighter, less persistent bubbles. This, alongside white peach, Meyer lemon and honeysuckle characteristics make Prosecco a welcome addition to Thanksgiving appetizers or main dishes. Shop Prosecco on Provi
Lambrusco
While Lambrusco is often perceived as a sweet sparkling red wine, there are many that are bone-dry and make for a delicious Thanksgiving wine. Intense red fruit flavors, like cherry and strawberry, complement game birds, turkey and ham. Shop Lambrusco on Provi