As Provi publications, the award-winning online magazine SevenFifty Daily and Beverage Media Group's (BMG) iconic print publications foster a deeply-connected trade community and comprise the most essential advertising platform for reaching retail and bar and restaurant buyers.

Each month, BMG's print publications deliver the latest products entering the beverage alcohol market. To bring them online, we're highlighting the latest featured product releases for on- and off-premise buyers to know about on Provi.
Discover The Latest New Product Releases on Provi

Yealands Lighter Sauvignon Blanc
New Zealand's Yealands Wines has expanded its line-up of sustainable offerings with Lighter Sauvignon Blanc. The inaugural 2022 vintage, highlighting fruit from Awatere and Wairau Valley vineyards, is rife with herbaceous and tropical flavors and features a 9% ABV that dovetails with rising consumer demand for low-alcohol products.

Rebellious Pinot Noir
Its full-bodied, food-friendly red blend was a hit, and now Rebellious is following it up with a silky California Pinot Noir. For an extra burst of acidity, a touch of California Chardonnay has been woven into the wine to soften the tannins.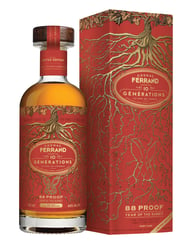 Pierre Ferrand Limited Edition Year Of The Rabbit 1er Cru De Cognac
Chinese New Year kicked off last month, and to celebrate, Maison Ferrand owner and master blender Alexandre Gabriel rolled out the limited-edition Ferrand Cognac 10 Générations Port Cask Year of the Rabbit. The 88-proof Grande Champagne Cognac—symbolic of the lucky number eight in Chinese culture—is made solely with Ugni Blanc. It is double aged, first in French oak and then Port wine casks, characterized by a long, creamy fig- and plum-tinged finish.

George Dickel 17 Year Old Reserve
Back in 2016, George Dickel 17-Year-Old Reserve debuted in a 375-ml bottle that quickly racked up a fan base. Now it has returned in a larger format, culled from barrels that Cascade Hollow Distilling Co. general manager and distiller Nicole Austin sought out as an ode to the original liquid. The 92-proof Tennessee whisky leads with apricot aromatics before transforming into plum and juniper on the palate.

Dingle Single Malt Whiskey
Dingle Single Malt Whiskey, Dingle Distillery's first core expression, is now available stateside. Produced entirely from the Irish distillery's own spirit, the 92.6-proof triple distilled, non-chill filtered whiskey is aged in former bourbon and PX sherry casks for six to seven years, resulting in a honeyed finish.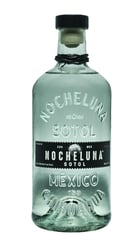 Nocheluna Sotol
Fourth-generation maestro vinatero Don Eduardo Arrieta, sotol expert Ricardo Pico, and master distiller Iván Saldaña have teamed up to bring Nocheluna to life. The sotol, harvested from 12- to 15-year-old wild Dasylirion plants growing in Mexico's Chihuahuan Desert, can be served neat or in cocktails with the likes of pineapple and prickly pear.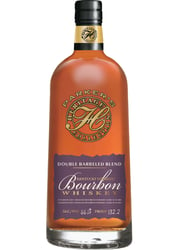 Parker's Heritage Collection Kentucky Straight Bourbon Whiskey 16th Edition
The 16th edition of the Parker's Heritage collection comprises 67 percent 13-year-old Kentucky straight bourbon whiskey that has been double-barreled for four weeks and then blended with 33 percent 15-year-old Kentucky straight bourbon whiskey to unearth layers of oak and spice. A portion of proceeds from the 132.2-proof whiskey will be donated to ALS research and care in honor of master distiller emeritus Parker Beam.

DeLille Cellars Métier Cabernet Sauvignon
Known for its Bordeaux-style blends, pioneering Washington winery DeLille Cellars has broadened its reach with Métier, a spinoff brand illuminating the approachability of the state's Columbia Valley AVA. The Cabernet Sauvignon 2020, soon to be trailed by a 2021 vintage and red blend, is wrapped in an eye-catching label by Seattle artist Becca Fuhrman.