For 31 days in January, many will choose to abstain from drinking alcohol. Known as "Dry January," the trend is a reset for those who regularly consume. It's also part of the growing conscious consumption trend that's given rise to more non-alcoholic beer, wine and zero-proof spirits. While not everyone will choose to abstain during Dry January, it's essential for on- and off-premise buyers to recognize the trending brands and products that consumers are reaching for to meet the demand. Let's take a look at some of the top-selling non-alcoholic beverages from 2022 for buyers to consider stocking up on at the beginning of the year.
Discover non-alcoholic beer, wine and zero-proof spirits on Provi
Top Non-Alcoholic Beer for Dry January
Ceria Grainwave NA White Ale
This unfiltered Belgian-style white ale from Ceria is brewed with blood orange peel, coriander and Hallertau Tradition hops. The result is a medium-body ale that's bright and pairs well with anything fried or spicy.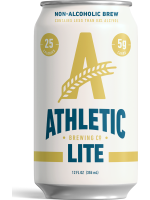 Athletic Brewing Lite
What sets Athletic Brewing brews apart from others is its proprietary brewing method that results in a high-quality brew that imparts all the flavors of traditional brewing without the alcohol. For consumers who are looking for an easy-to-drink, everyday beer, Athletic Brewing's Lite Non-Alcoholic is a perfect option that's refreshingly crisp.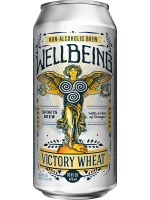 WellBeing Brewing Victory Wheat
WellBeing Victory Wheat is the first non-alcoholic craft beer that's brewed with a full spectrum of all-natural electrolytes, vitamins, protein, antioxidants, and anti-inflammatories. As part of a quickly emerging subcategory, this functional non-alcoholic beer is purposefully-made to replenish electrolytes and vitamins lost during strenuous workouts and fitness activities. Big notes of orange zest make this wheat beer equally refreshing as it is hydrating.
Top Non-Alcoholic Wine for Dry January

Gruvi Bubbly Rosé
Gruvi's rosé, produced from Californian-grown grapes, is fruity on the nose, with tiny, effervescent bubbles that compliment notes of tart, green apple and fresh strawberries. This non-alcoholic sparkling wine is gluten-free, sulfite-free, Kosher, and vegan-friendly and comes with only 60 calories per bottle. Choosing to use 275ml over the standard 750ml bottles ensures a consistent effervescent experience.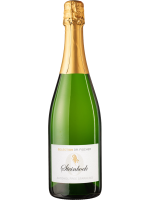 Dr. Fischer Steinbock Non-Alcoholic Sparkling Brut
What started in 2020, as an idea to deliver a high-quality alternative beverage to those who abstain from alcohol, Dr. Fischer Steinbock Sparkling Wine ensures that no one is excluded from enjoying the beauty of a glass of bubbles with friends. The nose consists of fragrant aromatics while the palate contains juicy notes of white pulp fruit, white blossoms and citrus.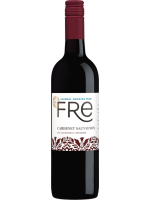 Fre Cabernet Sauvignon
Fre alcohol-removed Cabernet Sauvignon is produced using the revolutionary spinning cone column which removes the alcohol while maintaining the fragile aromas and flavor of the wine. The dealcoholized wine is then blended with un-fermented grape juice to produce an alcohol-free wine with all the big, bold essence that's characteristic of Cabernet Sauvignon.
Top Zero-Proof Spirits for Dry January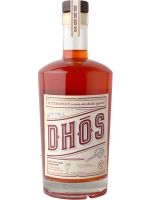 Dhōs Bittersweet NA Aperitif
The Dhōs Bittersweet is a zero-proof aperitif that reflects a bouquet of bitter rhubarb, brulée of oranges, cinchona, gentian root, and bitter herbs. The result is a complex and layered beverage that can be mixed in cocktails or enjoyed on its own with a splash of soda over ice.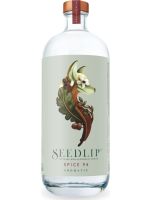 Seedlip Spice 94
Spice 94 from Seedlip is a sophisticated non-alcoholic spirit alternative featuring a blend of allspice berries and cardamom. Bark distillates provide warm, baking spice notes that finish zesty and bright. Best enjoyed with tonic water over ice with a twist of citrus.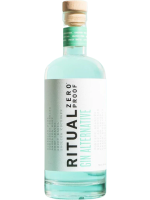 Ritual Zero Proof Gin Alternative
For gin martini lovers abstaining from alcohol, this zero-proof spirit alternative from Ritual provides the crisp, refreshing bite of gin without the booze. A true 1:1 spirit replacement, Ritual Gin Alternative is also gluten-free, low-calorie and includes no artificial flavors. Ritual practices sustainability by using recycled materials, plastic neutrality and applying carbon offsets so consumers can feel good and do good at the same time.