For an industry as old as beer brewing, the beer world's ability to keep up with the times is almost second-to-none. While it's easy to romanticize the old-world methods of brewing beer, the industry has largely moved on. Long gone are the days of wild-fermented beer made five gallons at a time in old oak barrels. Today, the craft beer industry is one of the most tech-fueled businesses in the world. Looking at the inside of a brewery, uninformed eyes may be unpleasantly surprised by the number of stainless steel fixtures and digital readouts. Beer isn't as rustic as it once was. But in an industry as trend-prone as craft beering, it's no surprise that breweries rely on modern-day tools and methods to keep ahead of the curve. With all of that in mind, we're taking a deep dive into some of the past and current technological innovations fueling the craft beer world.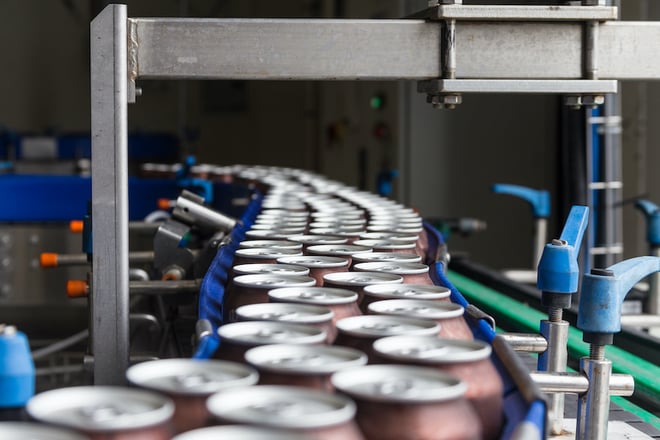 Some of the biggest pieces of technological advancement for brewers have been hardware related. As the craft scene began to grow and develop throughout the 2000s, brewers needed to keep up. Thrive or perish, right? To help this happen, several production-related pieces of tech came to the forefront of the beer landscape.
One of the most impactful of these was canning. Today, most drinkers take it for granted -- craft beers are sold in cans and sometimes bottles. But, there was a time when the mark of a good beer was a glass bottle. During those dark days, any hoppy libation in an aluminum can was perceived as barely-drinkable at best. Today, canning is the unsung hero of the craft beer revolution. This one innovation has undoubtedly opened doors for the industry like no other.
In its infancy, canning was an unattainable process for small brewers. Canning beer is basically a seven-step process that once required significant investment and manpower. Today, canning lines have been entirely transformed through the use of advanced computing and AI. Modern canning lines feature integrated components that all 'talk' to each other along each step of the process. A large part of the canning process is dedicated to purging air from the can (and keeping it out). One way brewers have been able to do this is through the use of Nitrogen canning.
Nitrogen canning first came to prominence with perhaps its most famous example: Guinness. In the 1950s, Guinness was the first brewer to establish a successful nitrogen canned beer. Throughout the 90s and into today, popular breweries like Left Hand heavily feature nitrogen-canned beers for their extended shelf life and unique texture. Although the nitro beer may just be a trend, there's no doubt that it's been very relevant in recent years.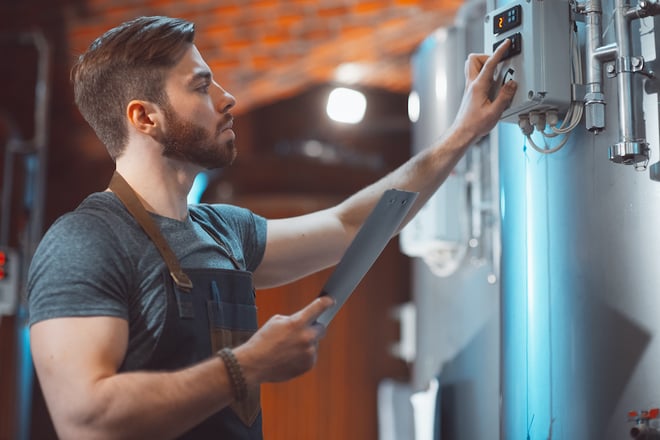 When we look at the present and onward, we can see that software is becoming a major player in the craft beer segment. While production methods continue to improve, so does the software that breweries use. There is perhaps no better example of tech taking hold of beer than a project called IntelligentX. The service uses AI and machine learning to understand the individual taste of its users. From there, IntelligentX cross-references the user's preferences with supply chain and production constraints to find similarly-inclined drinkers. Once a certain volume threshold has been passed, IntelligentX produces a beer to suit the specific tastes of that group, while keeping production and sourcing issues "in mind". The long and the short of it? AI-brewed beer.
While this might seem like Star-Trek-level-brewing (and it is), the foundational elements of IntelligentX are being utilized at various points across the entire beer industry. One "big" piece of this is known as Big Data. This is a process by which companies (or pieces of software) analyze large volumes of consumer data to better understand their customers. By using everything from POS data and off-premise sales to social media and blog content, craft brewers can gain valuable insights into the needs of their demographic. With each passing year, this type of data will be easier and easier for craft breweries to access and leverage.
One great example of Big Data in action is the startup company FliteBrite. The company has invented what can be only called a "smart flight" for restaurants and bars to use. These serving systems allow restaurants to tap into the data collected by FliteBrite to inform their menu development and serving cadences.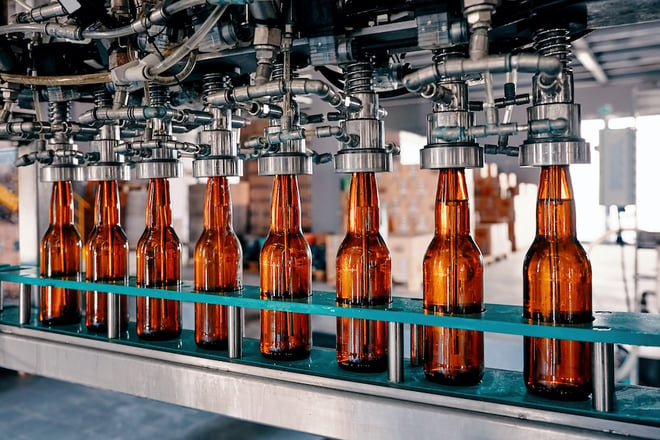 Another driving force for the use of technology in craft brewing is sustainability. Once just a buzzword, sustainability is now a large motivating factor for the young consumer that many craft brewers target. One brewery that has led the charge in sustainable beer is Colorado-based New Belgium. Emphasizing eco-friendly production has always been a core value for New Belgium. One way the brand has gone green is by implementing accurate, lean, and efficient manufacturing processes.
As they began to grow and expand their operation, that became more and more difficult. Scaling a brewery is a tough gambit, and New Belgium found themselves inefficient and wasteful as they navigated their new demand. Enter: Wonderware manufacturing execution system (MES).
Wonderware MES was (and is!) used to automatically track and record New Belgium's entire production bottling process. The software harnessed this data to highlight the chokepoints and problem areas at New Belgium. The results of this were nothing short of jaw-dropping. The MES reported that New Belgium was only making about 150,000 cases of beer per week, but could potentially produce almost 300,000 with just a few adjustments. They were eventually able to increase overall efficiency by 30 percent and decrease downtime by 50 percent, all while saving the company $400,000 in labor. These radical improvements were great for business and even better for the environment.
From start to finish, technology has continued to shape the way beer is made and consumed. This has happened at all points of the craft beer supply chain, and we certainly don't expect a slowdown any time soon. While the days of robots making all of our beer are probably far off, there can be no doubt that big tech means big changes for craft beer.