In today's digital world, nearly four out of every five millennials use online restaurant ordering services. More than 50% of all Americans have used a restaurant delivery service, and one out of every four are repeat users. Customers across the country have come to appreciate the ease and convenience of quickly placing an order online and receiving their food at home.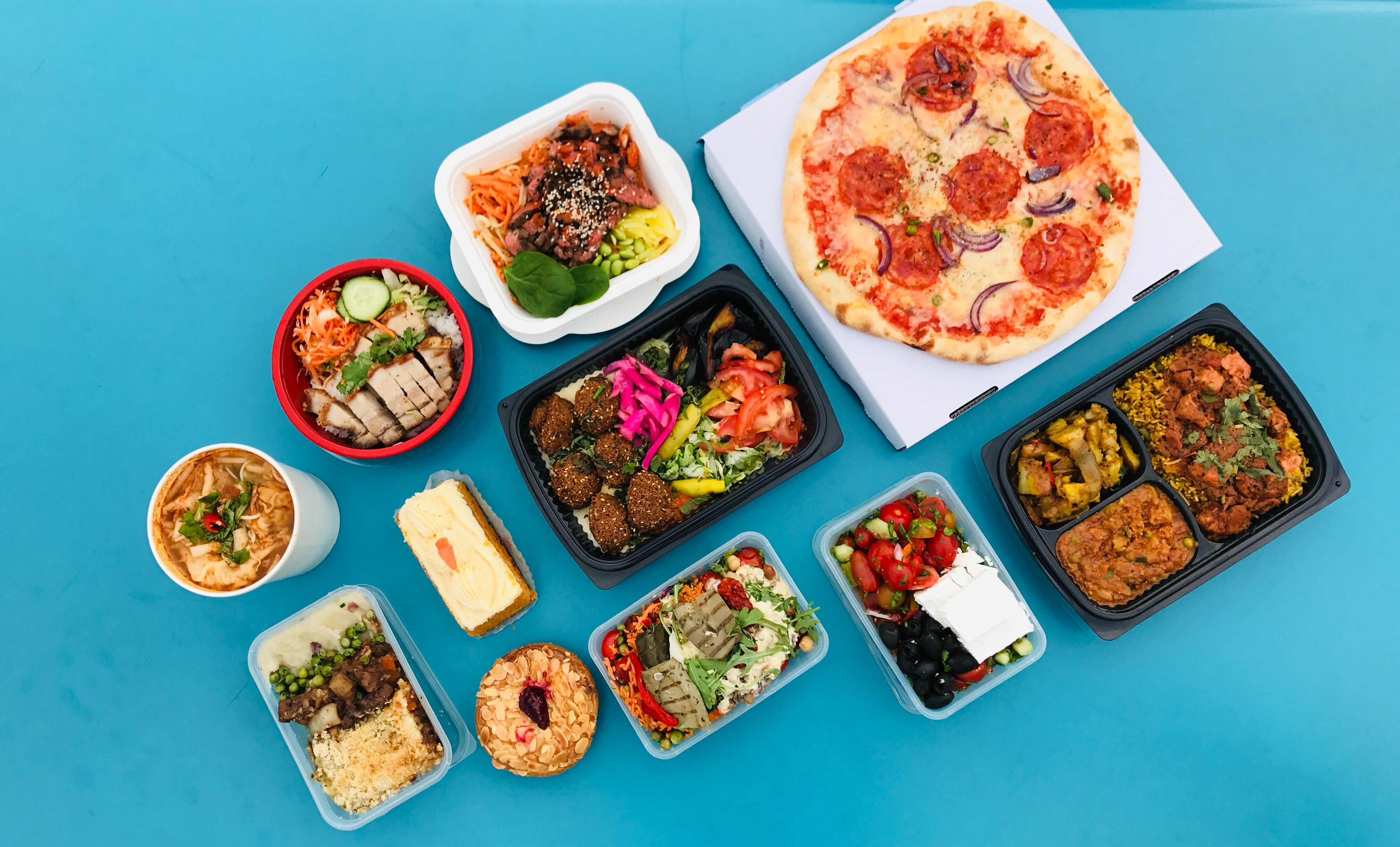 This growing consumer interest, coupled with pandemic-fueled shutdowns and stay-at-home orders, has allowed restaurateurs to innovate with new digital technology--although they may quickly realize much more is involved in setting up an online ordering system than simply joining an app. Owners and managers quickly discover dozens of online ordering and delivery app systems and tools to help create in-house ordering systems, and differing pros, cons and costs associated with each. With so many tools around, it can be difficult to determine which system is best for each business.
Full-Stack, In-House Online Ordering Systems
Restaurateurs can build online ordering and delivery integrations directly into their websites. With in-house ordering systems, your customer can place an order for delivery or takeout and pay directly on your website. The website, integrated with your POS systems, will trigger your kitchen to complete the order. Then, the customer will pick up their order or your delivery partner will prepare to pick up and deliver their purchase. The primary benefit of building your own system is that the restaurant will receive all of the revenue generated from online orders; given the expensive fees some third-party systems charge, this may be the best path for many owners.
It is important to remember that the reward of avoiding expensive service fees also means you will be responsible for building and maintaining your website. This means creating and updating the online menu, integrating payment methods, organizing and fulfilling delivery orders, and most importantly, maintaining the security and integrity of your website. For many restaurant owners, these responsibilities, and the added costs they may entail, still outweigh the service fees levied by third-party systems. There are even software services designed to tackle many of these responsibilities for you!
ChowNow, TouchBistro and 9Fold
ChowNow is an online ordering software service that can integrate into any existing website framework, allowing customers to place orders and pay directly through the restaurant's webpage. ChowNow has even created integrations for social networks like Instagram and Facebook, allowing customers to place orders without ever leaving the app. ChowNow also allows restaurant owners to take control of the delivery pricing strategy--all deliveries through ChowNow are on a fixed-price-plus-mileage formula, allowing the owner to choose how much of the fee the restaurant will absorb and how much will be passed to the consumer.
TouchBistro is a POS solution that also integrates directly into your website, allowing diners to place orders and make payments directly from your website. The best part of TouchBistro is that all revenues received from online orders go directly to your business, not TouchBistro.
9Fold, another online SaaS ordering system, allows owners to create a branded in-house ordering system for their restaurant. 9Fold allows for customization of menus and prices and provides owners the tools to create and manage marketing campaigns. 9Fold has a dedicated customer success team that works directly with restaurants prior to launching their service. While this service can take time to launch, the associated cost savings can be worth the wait. For a flat, monthly rate, restaurateurs can receive a branded online ordering platform as well as built-in delivery with no additional costs or commissions.
Platform to Consumer, Third-Party Online Ordering Systems
Third-party ordering apps like GrubHub, DoorDash and Uber Eats are designed to be customer-friendly platforms. They feature a range of local restaurants that consumers can efficiently browse and place a delivery or takeout order. For restaurant owners, these third-party apps can stick your restaurant right under the nose of that hungry consumer that might not have seen you otherwise. Once the customer places an order, the restaurant receives a notification it can either accept or deny. If the order is accepted, the restaurant adds the order to the POS queue, manages the kitchen and communicates with the appropriate delivery driver.
Third-party SaaS applications can have a number of benefits, including convenience to both the customer and the restaurant. The customer receives an easy, efficient ordering method for food delivery. The restaurant does not have the additional time-consuming task of managing a website, nor does it have to assume the responsibilities of hiring and managing delivery drivers. But these conveniences do come at a cost. Many third-party systems charge restaurants service fees per each delivery transaction. These fees can quickly add up unless your restaurant has a volume of delivery orders high enough to minimize these fees.
GrubHub, DoorDash and Uber Eats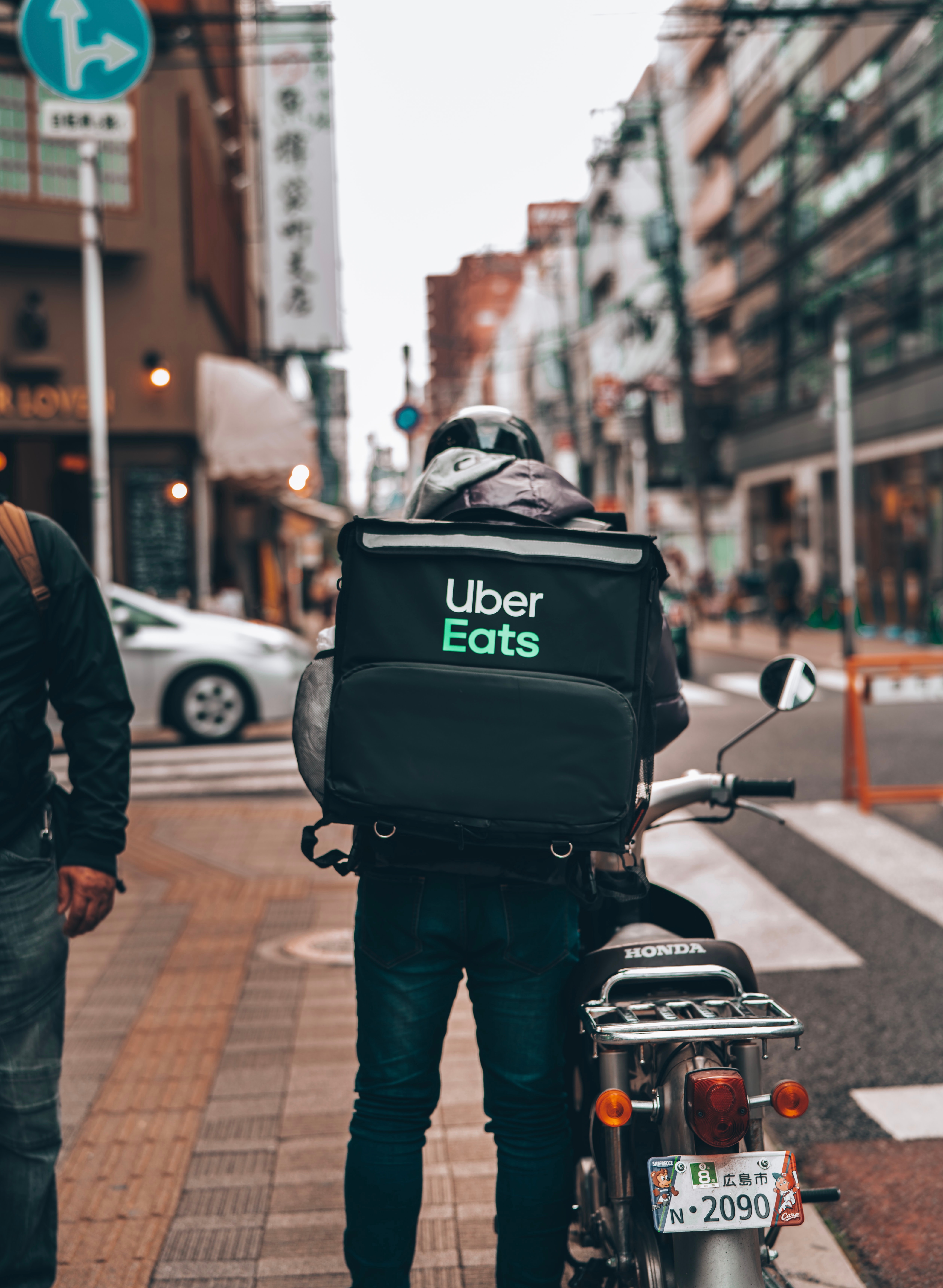 Third-party applications, while different in their interfaces, are often similar in the way they work. Some of the top third-party SaaS ordering systems include GrubHub, DoorDash and Uber Eats. These companies partner with restaurants to provide delivery services to local customers. The customer pays service and delivery fees as well as tips, while the restaurant also pays service and delivery fees. All of these companies charge commission fees, offer food delivery and invest in marketing tactics to attract and retain diners and restaurateurs. Each company does have its important differences.
On GrubHub, restaurateurs can pay a higher marketing commission to reach a wider network of customers. Those restaurants paying the highest marketing commission will often be shown first in search results, leading to more eyes on their menu and more sales.
With Uber Eats, restaurateurs pay a flat commission rate per order. Restaurants also benefit from the overtly aggressive marketing campaign Uber uses in general, such as Uber-sponsored customer promotions.
Through DoorDash, restaurant owners can benefit from one of the lowest commission rates within the industry while also having the opportunity to thoroughly vet delivery drivers before handing off a customer's order.
Naturally, these are just a few of the many different in-house and third-party mechanisms in place to aid restaurant delivery services. What works for one restaurant may not work for the next. Regardless, it's important to understand that demand for restaurant delivery will continue to increase as customers continue to appreciate the efficiency of online ordering systems. For the customer, this increased efficiency in ordering and paying for meals leads to a better customer experience. For restaurants, better customer experiences make for additional new and returning customers and, ultimately, more sales and revenues. As a restaurant owner, it is important to evaluate your own business's needs, capabilities, and budget to ensure the platform you choose will continue to aid the success of your restaurant.