How do you bottle authenticity? Or rather—how do you can it? That's the question Ruby Honerkamp asked herself in the middle of 2020, when she began thinking of ways to continue the legacy of her family's famed dive bar, the Stephen Talkhouse. Not long after, she was the co-founder of Talkhouse Encore—a spirits-based RTD grounded in fresh ingredients and embodying the spirit of a community that only dive bars can produce.
I sat down with Ruby to chat about what makes a great RTD, standout bar memories and how to craft an authentic brand.
The field of RTDs is booming, there's no question about that. So when Honerkamp decided to start up a brand of her own, she knew there needed to be something different about it.
"I wanted the values and what Talkhouse stands for to translate beyond the physical footprint of the venue itself," says Honerkamp. "We had thought about doing a craft beer years ago, but we're not known for our beer. We don't even have draft beer on tap. So it didn't make sense for who we are. Also, I have celiac—so I had to be sure I could enjoy and taste test my beverage line (laughs)."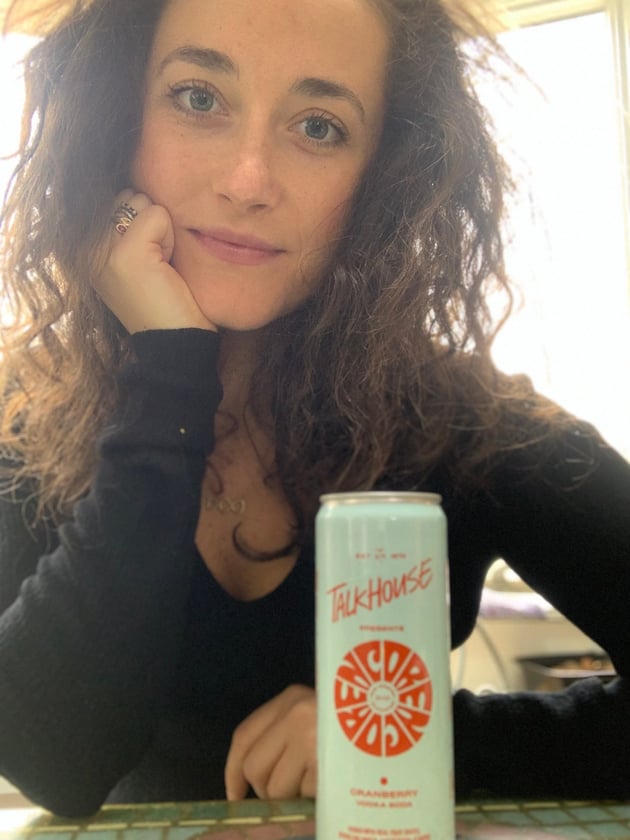 But beyond the obvious need for something that tastes good, there's a consistency that RTDs offer that Honerkamp knew she wanted to tap into. "Most beer is 5% ABV, so you get consistency with that. But cocktails can be inconsistent—everything from strong pours to dirty garnishes to sweet or unsweet juices can affect the taste. We wanted to make sure that we could have a drink that is the same every time."
Consistency is key in a lot of businesses, not least of which are those in the beverage alcohol world. No one likes going to an establishment and ordering a cocktail and receiving something that bears little resemblance to the drink they know and love. Just as the way the drink is made plays a factor in taste, what the drink is made of is equally as important. In a world of RTD saturation, Honerkamp knew that being authentic meant being real—and that includes ingredients.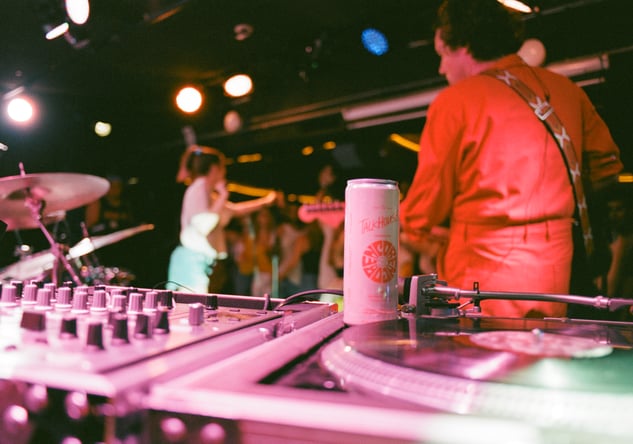 "For me, the Talkhouse brand is about taking care of the people, the customer and the community. It's about having a great experience. And the consistency of the experience is what translates into the product, and that means being authentic and real. We use real fruit juice and no artificial flavoring. A lot of our competitors in this space—no matter their flavor—their drinks are clear. So when we use real fruit juice we show that: our cranberry is red, our grapefruit is pink, our blood orange is orange."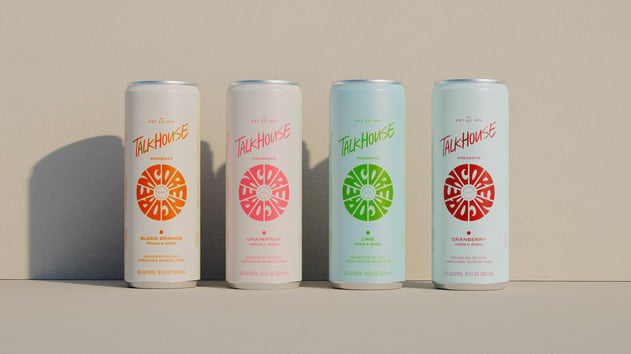 An RTD cocktail that looks like a cocktail is a fresh look indeed. So what made Honerkamp want to focus on those flavors to start? "It was all rooted in data," she says. "Since vodka and tequila are often the most-ordered drinks at dive bars, we decided to start there." The thought is to have multiple flavors for all the dive-bar classics, including rum, gin, whiskey and more. But she knew that you've got to start building the bar somewhere.
Speaking of getting her start, I asked Honerkamp about being a woman founder in a traditionally male-dominated industry. Even though gender parity in the beverage alcohol industry is slowly making inroads, there's still plenty of work to be done. But instead of talking about the negatives we're all aware of, Honerkamp focused on the positives of being a woman in the industry. "It's hard to be a female in a male-dominated industry, especially one that has been around for so long with very little innovation. But what's exciting now is that gender issues are a topic of discussion. People are receptive and excited about the changes. I've come across stores that allocate a certain amount of shelf space to women-funded businesses. It ensures there are ways to tell our stories."
The Talkhouse brand is about taking care of the people, the customer and the community. It's about having a great experience.
There's also a sense of sub-community, as Honerkamp calls it—a 'space within the space' where women are supported and rewarded. "It can be like having a mom or an aunt in the industry who checks in on you. When I talk about tied-house laws, the three-tier system, the difference between an importer or retailer or wholesaler, I lose people pretty quickly. So being able to speak to women in the industry about this stuff, and us all lift each other up, it's great. I hope that by being a part of [the business] there's an impact being made so the next generation can see there's room for women at the top."
So how does Talkhouse Encore stand out in the RTD conversation? It comes back to having the authentic brand. It's not just about cool colors or flashy commercials. There are real people and a real story behind the Talkhouse Encore label. "There are always stories to be told," says Honerkamp. "I think consumers now are realizing a lot of the competition feels artificial, so they're making the choice to go premium. Talkhouse Encore has real vodka, real tequila and real ingredients. Being an authentic brand with an excellent tasting product goes a long way."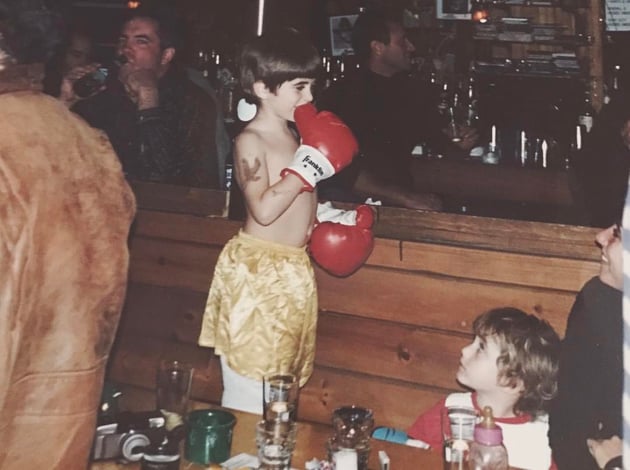 Talkhouse Encore is currently available for buyers in New York State (shippable to consumers in 32 states), but what's planned next for expansion? For the moment, Honerkamp wants to keep it local.
"What we've learned is we don't want to be everything to nobody. We want to be grounded in who we are and who our audience is. It's about finding the right partners first and building our family brand. So while we've been doing that, we're hoping that this summer will be our breakout moment."
Honerkamp recently took some cans in a suitcase to sip on the beaches in Florida, so she has her eyes set on the sunshine state, but also Texas and Tennessee where there are great music scenes. "We just need to scale it right so we can keep up."
While we were on the subject of music scenes, I couldn't let the interview end without touching on seminal dive bar music moments. Honerkamp laughs when I ask her most impressionable bar memory. "When I was 3 years old, Sting played at the Talkhouse and my mom told me I had to wear my prettiest dress. So I grabbed my heavy velvet Christmas dress, in the heat of summer in August. I remember watching Sting on stage and shoving ice cubes down my dress."
With an industry start like that, it's no surprise that Talkhouse Encore embodies the spirit of good times and authenticity.
Want to add some RTD authenticity to your next beverage order? Head on over to Provi and add a few cases of Talkhouse Encore to your cart.