To say the Food and Bev world moves quickly would be a huge understatement. Every month there's a hot new thing in the industry and customers are either taking part or trying to jump ahead and find the next trend. What's more, customers are never afraid to ditch what they see as outdated or passé. That means it's incredibly important to stay ahead of the curve and constantly keep your ear to the ground. If you want to keep up with the latest and greatest, you should be tracking new and upcoming beverage alcohol trends, so here are some tips on how to do just that.
Why "New" Matters
You probably don't need us to tell you that the restaurant industry is immensely competitive. Between high closure rates, low profit margins and the constant movement of trends, staying relevant in this business is difficult. Even the most successful bars and restaurants cannot rest on their laurels or rely on past accomplishments to carry them into the future. Having new brands in stock can mean repeat customers always have something new to try, while a rotating selection keeps things fresh for those on the lookout for something they haven't tried before.
Expanding Market Share
Consider this: virtually no single brand can capture an entire market. The world's finest whiskey is not going to appeal to people who just want a decent cocktail for a good price. Within our industry, there are endless versions of this phenomenon. So, it's crucial to constantly expand your inventory. The more new brands you can bring into your restaurant, the more you can expand your market penetration. The result from this can will be an immediate increase in sales.
Meeting Ever-Changing Demands
The wants and needs of the consumer change on a whim. Tastes, preferences and expectations in the Food and Bev world go through endless cycles that evolve almost weekly. People are constantly hyping up some type of new product.
You don't want to be left in the dust as these cycles continue. Though there is something to be said for timelessness, even the most timeless bars and restaurants are not immune to the trend cycle. You've got to consistently offer your customers something new and exciting. Carrying the latest brands and products is a great way to do just that.
Meeting the new demands of customers may not increase sales outright, but it will ensure that sales do not falter over a long period of time. In our business, that's the veritable golden goose of success.
The Intangible "Cool"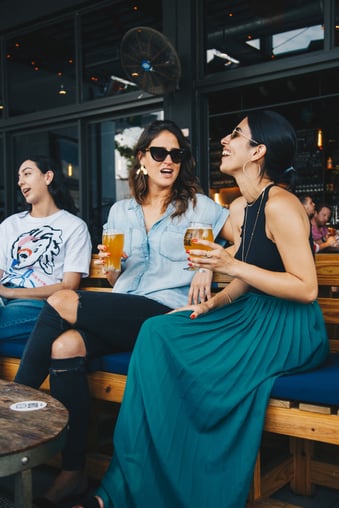 Carrying new brands of products is going to do wonders for your "cool" appeal. Although not a live-or-die metric, having some street cred keeps patrons interested in your establishment. You don't want your bar or restaurant to be thought of as outdated or behind the times, only serving the big name beers or just having a house wine option. Staying on top of new trends and movements in the industry is a way to signal value to your guests. If they know you are constantly offering the latest-and-greatest, they are sure to keep your bar in mind when it's time to go out.
How to Keep Track of New Brands and Trends
With all of the above being said, it can be difficult to keep track of what's new. Trends and brands come and go with lightning speed. So, here are a few different ways you can keep track of what's coming up next.
Have Conversations with Reps and Producers
One of the most effective ways to keep track of new trends is by talking to the people that sell them! Beer, wine and liquor reps make a living being on top of the latest and greatest. Don't be shy about having conversations with them. Pick their brains for new brands and companies that they see coming up. Ask them about sales and sales forecasts to better understand movements in the industry. By building these relationships, you'll be the first to know about exciting new brands coming in the door.
Spend Time Online
Everything is online and you should be too! Read popular industry blogs and newsletters to stay on top of hot news. Keep an eye out for murmurings, trends, or new products that are set to debut. If certain ingredients are getting lots of mentions online and within the industry, consider bringing them into specials or new menu items. Reading popular industry websites is a great way to keep your ear to the ground as far as new brands and bottles coming up.
Attend Trade Shows
Industry events and trade shows are often where trends break into the mainstream. These types of places are often used as testing grounds for new companies and new ideas. Be sure to stay in the loop on these events, and try to attend as many as your schedule permits so you can learn about the brightest and best new brands in the industry. You can sample new products and talk directly to the people making them. You can also network at these events to see how your fellow industry professionals feel about the brands/items in question. This can give you some perspective on whether or not new brands will ultimately catch on.
Keep Track of "Industry Leader" Menus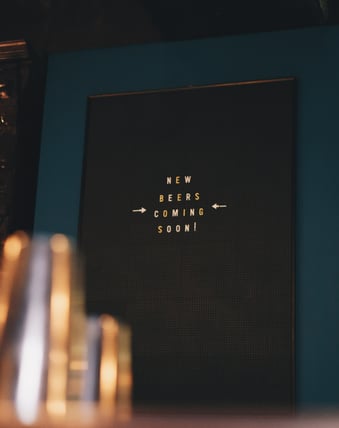 In the restaurant industry, there's a bit of a trickle down effect with trends. New trends, brands, and products tend to find their footing in ultra-high-end restaurants or bars. From there, versions of these ideas trickle down to casual establishments. So, to keep track of new brands, always check what the "best of the best" restaurants are doing. What products do they serve that others do not? What new ideas can you borrow from their menus and put onto yours? Periodically visit or research these industry leaders to stay ahead of the trends.
In the fast-moving bev-alc world, you don't always have to be the one that sets the trends, but if you don't make sure to pay attention to what's happening and at least follow some of the examples of those leading the pack, your customers might find somewhere else to spend their hard-earned money.