Not too long ago, whiskey had an image problem: one that was exclusive to middle-aged dads and smoke-filled rooms. The mixology renaissance coupled with millennials' love affair with everything craft, transmogrified this image into one inclusive of all genders and younger generations—marking the rebirth of this barrel-aged spirit.
According to Provi sales data in 2021, whiskey's share of the market has grown by 8.8% — the most of any other spirit category. Within whiskey, bourbon still remains the top choice, holding 40.16 percent of share in the category. Bourbon is followed by Irish Whisky (19.16 percent), American Whiskey (11.74 percent), and Rye (9.26 percent).
Taking advantage of whiskey's popularity with your patrons will do more than just increase customer satisfaction; it will increase check sizes. We wanted to highlight the top performing whiskey products from craft distilleries to help you increase satisfaction and your check averages.
The Top 7 Craft Whiskeys You Need on Your Bar Rail
1. Few Bourbon Whiskey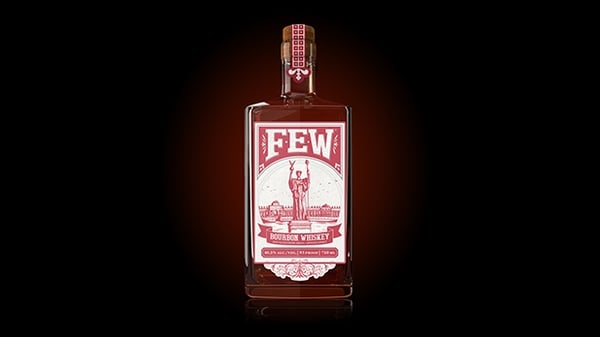 Hailing from the birthplace of prohibition in Evanston, Illinois, FEW Spirits is a rebellious craft distillery on a mission to deliver the finest spirits created from locally sourced ingredients. According to Provi spirit sales data, the rebellious spirit producer has increased sales by a minimum of 20 percent quarter-over-quarter (QoQ), growing as much as 318 percent in the first quarter of 2021.
Increasing sales by a 20 percent every quarter, the brands flagship Bourbon is aged in charred oak barrels, infusing southern tradition with northern spice to provide a balanced profile of vanilla, clove, toffee and warm smoky goodness. This medal-winning Bourbon is the perfect for spicing up a classic Manhattan.
2. Sweetens Cove
We recently gave Sweetens Cove the distinction of Best New Bourbon and for good reason. This brand initially made waves in 2020 by being crafted by Marianne Eaves, Kentucky's First Female Bourbon Master Distiller, and having the backing of football Hall of Famer Peyton Manning and former tennis world No.1 Andy Roddick. Their 13-year supply sold out in rapid succession, so they released a second blend to keep up with the demand. Since then, their pedigree has only grown.
3. WhistlePig 10 Year Old Rye Whiskey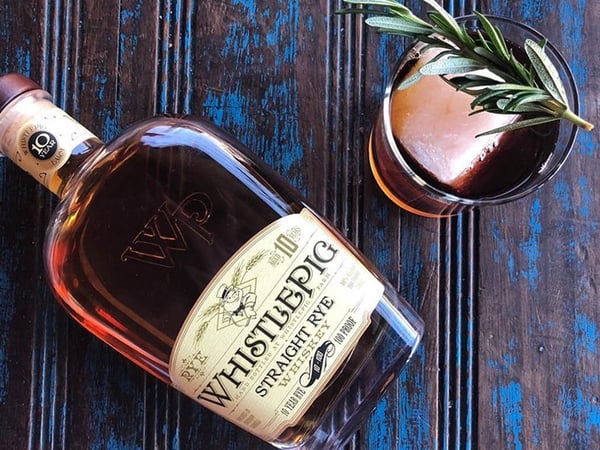 Nestled in the plush countryside of Vermont, on a farm spreading hundreds of acres, is a beautiful 150-year-old barn where the distillery creates one of the fastest growing brands in the country, Whistlepig.
Created by Maker's Mark former master distiller, WhistlePig 10 Year Old Rye Whiskey has is packed with 100 percent rye and zero percent bullshit. The success of this product is apparent in it's 36 percent QoQ growth in 2018.
4. Wyoming Whiskey Small Batch




Crafted by master distiller Steve Nally, formerly of Maker's Mark, this small batch bourbon is distilled completely from Wyoming-grown ingredients. Smells like vanilla bean and caramel pudding in the air, goes down tasting like brown butter and cinnamon, and finishes with a hint of toffee.
Shop Wyoming Whiskey Small Batch on Provi
5. Widow Jane 10 Year Straight Bourbon Whiskey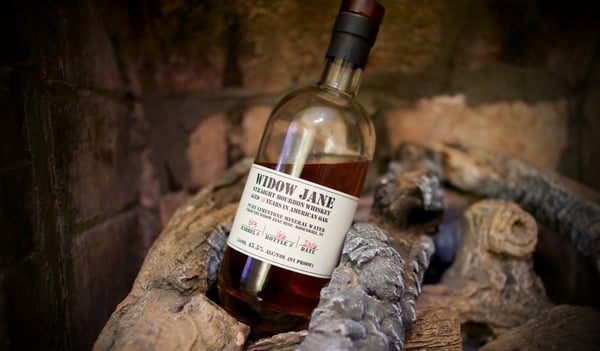 Shop Widow Jane 10 Year Bourbon on Provi
Brooklyn's rapidly growing whiskey distilling scene has produced a bourbon so good that it's been used as a political olive branch between senators sitting across the aisle.
Named GQ's #1 Bourbon, Widow Jane is giving Kentucky bourbon a run for its money. This bourbon is aged for ten years in oak barrels and cut with mineral water created from the limestone used to build the Statue of Liberty and the White House. Widow Jane 8 Year Straight Bourbon Whiskey is rich with notes of cherry, orange, clove and American spirit.
6. Chattanooga Whiskey - Bourbon 91
Founded in 2011 with a mission to bring "Whiskey back to the people," Chattanooga actually became the first distillery in the city on over a century. With the power of people and community behind them, they released their first batch in 2019 to great acclaim. Aged a couple years and finished in charred white oak barrels, this smooth bourbon highlights a rich, malty character. With tasting notes of dried apricot, sweet tea and honeyed toast, it's got plenty of flavor in the 44.5% ABV.
Shop Chattanooga Bourbon 91 on Provi
7. Rabbit Hole Kentucky Straight Bourbon Whiskey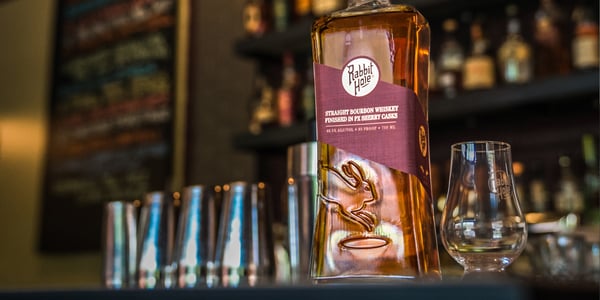 Shop Rabbit Hole Bourbon on Provi
Like many good stories, this one starts with a girl. Kaveh Zamanian was living in Chicago when he met Heather, who introduced him to bourbon. He fell in love with both simultaneously and thus Rabbit Hole Distilling was born in 2014.
If you haven't heard of Rabbit Hole Distilling, don't worry, you soon will. Their Kentucky Straight Bourbon Whiskey is built on a strong foundation of vanilla and wood with notes of spice, finishing off with a rich and custardy finish. Its corn base is complemented by three malted grains — wheat, barley and honey-malted barley. Perfect for sipping, pair this whiskey with your favorite stogie.