As Provi publications, the award-winning online magazine SevenFifty Daily and Beverage Media Group's (BMG) iconic print publications, together, foster a deeply-connected trade community and acts as an essential advertising platform for reaching retail and bar and restaurant buyers. Each month, BMG's print publications deliver the latest products entering the beverage alcohol market. To bring them online, we highlight the latest featured product releases for on- and off-premise buyers to know about on Provi.
Discover The Latest New Product Releases on Provi

RumChata Coconut Cream
Uniting Caribbean rum, Wisconsin dairy cream, and Mexican spice, RumChata is a smooth, comforting cream liqueur. The horchata-like drink, also available in limón and peppermint bark flavors, has a new ripe-for-summer coconut cream variant that calls to mind beach getaways.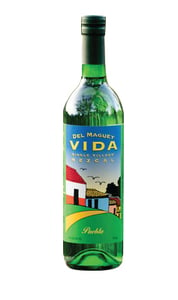 Del Maguey Vida Puebla
Del Maguey, founded by artist Ron Cooper, is the brand that introduced Americans to mezcal, and its Vida Puebla expression (an extension of the classic, bartender-beloved Vida Clásico made in Oaxaca) will now shine a light on the less well-known mezcal-producing state of Puebla. Crafted at a palenque in Axocopan, it expresses a minerality redolent of volcanic rock found in the Puebla soil.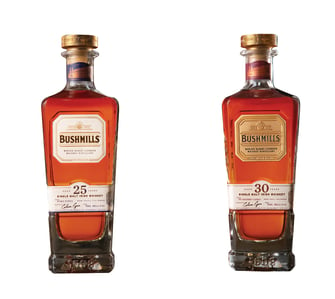 Bushmills 25 & 30 Years Old Non-Chill-filtered Single Malt Irish Whiskey
Two ultra-premium 92-proof single malts have elevated the Bushmills Irish whiskey portfolio. There's the 25-year-old, aged in bourbon and sherry casks before finishing in first-fill Ruby Port wine pipes for 19 years, and the 30-year-old. Matured for nearly 14 years in bourbon and sherry barrels, its liquid then patiently rests in Pedro Ximénez sherry casks for another 16.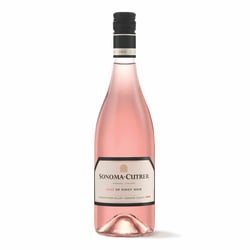 Sonoma-Cutrer Rosé of Pinot Noir 2022
Sustainable producer Sonoma-Cutrer's 2022 Rosé of Pinot Noir has arrived. Made with grapes from the Vine Hill and Owsley vineyards in the Russian River Valley, the Burgundian-style wine opens with aromas of tangerine, wild strawberry, and raspberry, leading to a rush of red berry fruit on the palate.

Maker's Mark Wood Finishing Series 2023 BEP Barrel Finished Bourbon Whisky
For the fifth and final offering in its Wood Finishing series, which launched in 2019, Maker's Mark presents BEP. Capitalizing on its 110-barrel entry proof, this limited-edition 2023 release embraces virgin-toasted American oak staves to maximize a flood of soft vanilla and brown sugar notes.

McQueen And The Violet Fog Hibiscus Berry Flavored Gin Ultraviolet Edition
The Ultraviolet edition of McQueen and the Violet Fog Brazilian gin stands out for its arresting purple hue sprung from a mix of natural vegetable juices and carmine. Like the original, its recipe is centered on 21 botanicals, including lemongrass, jasmine flower, and pomelo peel but invigorated by red berry and hibiscus flavors. When citrus or tonic meets Ultraviolet, its color immediately morphs into pink.

Calirosa Reposado Tequila
Calirosa, founded by Adam Levine, Behati Prinsloo, and long-time tequila producers the Real Family, has completed its collection of pink-tinted, red wine barrel-aged 100 percent Blue Weber agave spirits with Calirosa Reposado. Straddling the Rosa blanco and añejo (there is also an extra añejo and limited-edition Cinco Años Extra Añejo), the reposado was matured for nine months and meant to be woven into cocktails like the Paloma.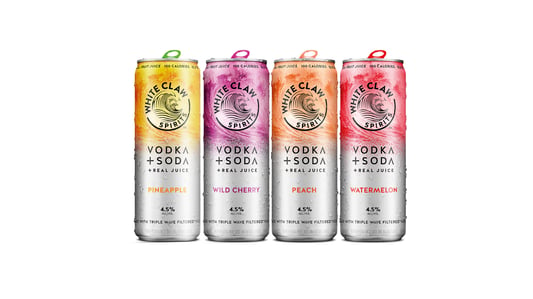 White Claw Spirits Vodka + Soda Variety Pack
It disrupted the hard seltzer market, and now White Claw has turned its attention to Triple Wave Filtered premium vodka. Distilled five times from 100 percent American grain, it undergoes pressure equal to three 30-foot-high waves and is filtered through activated carbon from charred coconut shells. In addition to mango, black cherry, and pineapple spin-offs, there is the 100-calorie, ready-to-drink White Claw Vodka & Soda (4.5% ABV) in flavors of pineapple, peach, watermelon, and wild cherry.