Chances are you've heard of Patagonia — you may even have a few articles of their clothing hanging in your closets or lining your shoe rack — but did you know they also have a sustainable, organic beer line? While the company has been in the news recently for a different reason — the company's founder, Yvon Chouinard, transferred the $3 billion dollar-company to a nonprofit environmental trust — we're going to focus on the libations aspect, Patagonia Provisions Beer.
As we noted in our Provi Pulse report The Rise of the Conscious Consumer, what people choose to buy and why is changing up the way the alcohol industry is making, packaging and selling beverages. While some of these products — organic wines, non-alc spirits and low-ABV beers — have been around for years, they've only recently been part of a larger movement by consumers to be consumption conscious. For example, around 75 percent of organic product lines ordered on Provi this year have been in the last 3 months (as of Oct, 2022)!
In the case of Patagonia Provisions, their collaboration beers are made with organic ingredients that help "restore the planet," including the revolutionary Kernza© grain developed by the Land Institute (more on them later). These companies are together changing up what it means to be an organic beer, so let's dive into this special offering and see what makes it stand out in the category.
Before We Talk Beer — What is Kernza?
Patagonia Provisions didn't just want to create a regular organic beer, they wanted to go beyond what was possible for crafting a beer, by putting out a product that tastes great and also helps the environment. So they paired up with the Land Institute, a non-profit research organization based in Kansas to use a grain that could not only do the job of being a great beer ingredient, but do the job of being a great environmental ingredient. From that partnership came Kernza, a perennial grain that is nothing short of an agricultural superhero.
Perennial grains are relatively new to agriculture and haven't been largely available before. Kernza is a new type of perennial intermediate wheatgrass invented by the Land Institute in 2008 that regrows every year, building deep root systems that not only hold soil but can help make minerals, prevent erosion and reduce carbon emissions over time.
The most important aspect of perennial grains is to protect the soil, and you can't get more environmentally conscious than that when brewing an organic beer! "If we can save our soils we can save our souls," says Wes Jackson, Co-founder of the Land Institute. It's an introspective thought for discussing beer brewing, but for an industry that has a significant carbon footprint, all sustainable efforts are welcome. The fact that they can take those efforts and create a flavorful beer is the key.
Long Root and Kernza Pils are Born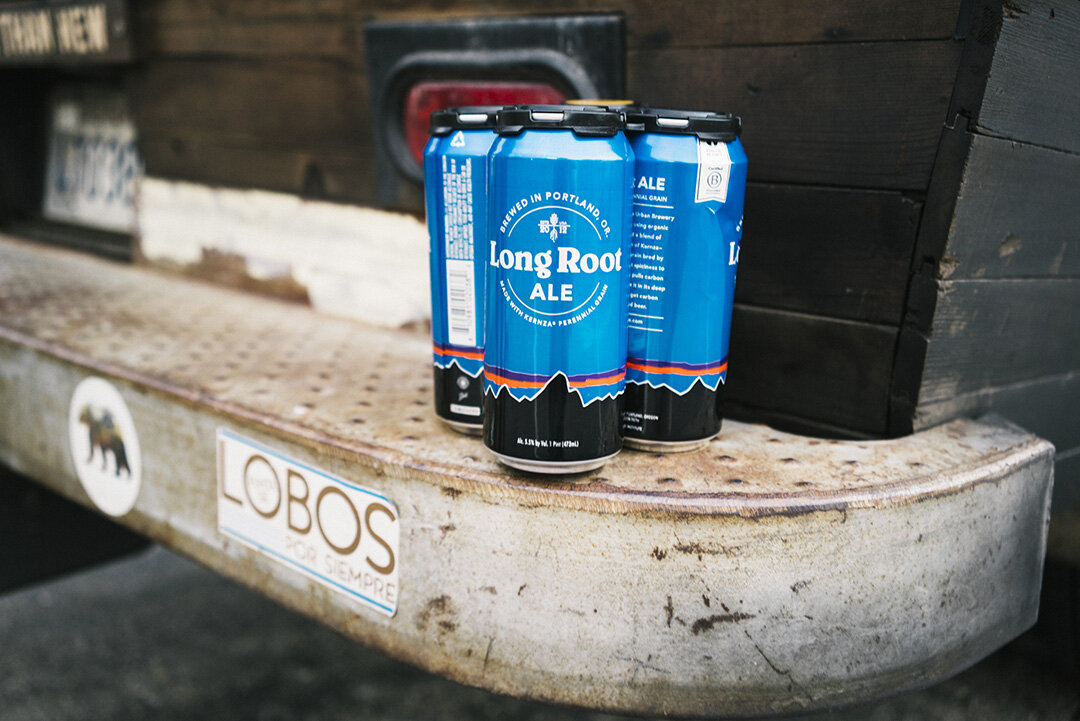 Patagonia Provisions and Hopworks Urban Brewery were the first to develop a commercial retail product made from the Kernza grain, with the production of the Long Root Ale. First available in California, Oregon and Washington in 2016, this line has since grown to incorporate Long Root Wit and Long Root IPA, all iterations being brewed with Kernza.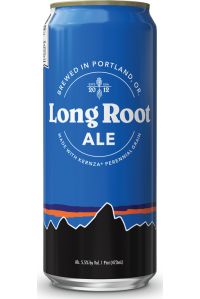 Then in 2021, Patagonia Provisions teamed up with Dogfish Head to craft the Kernza Pils. This crisp, refreshing German-style pilsner aims to "restore the planet with every sip." An admirable goal for both the brewer and the consumer. Available in 15 states, and of course on Provi!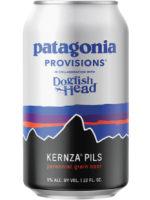 These beers helped pave the way for more sustainable ventures from other companies using the Kernza grain, including cafes, grocers and even pizza shops, not to mention additional breweries like Bang! in Minnesota and Blue Skye in Land Institute's native state of Kansas.
How Patagonia's Beer Helps Give Back
Patagonia Provisions — the food line which the beer lives under — gives back 1% of sales to "the preservation and restoration of the natural environment." Since 1985, they've awarded more than $140M in donations to domestic and international grassroots initiatives.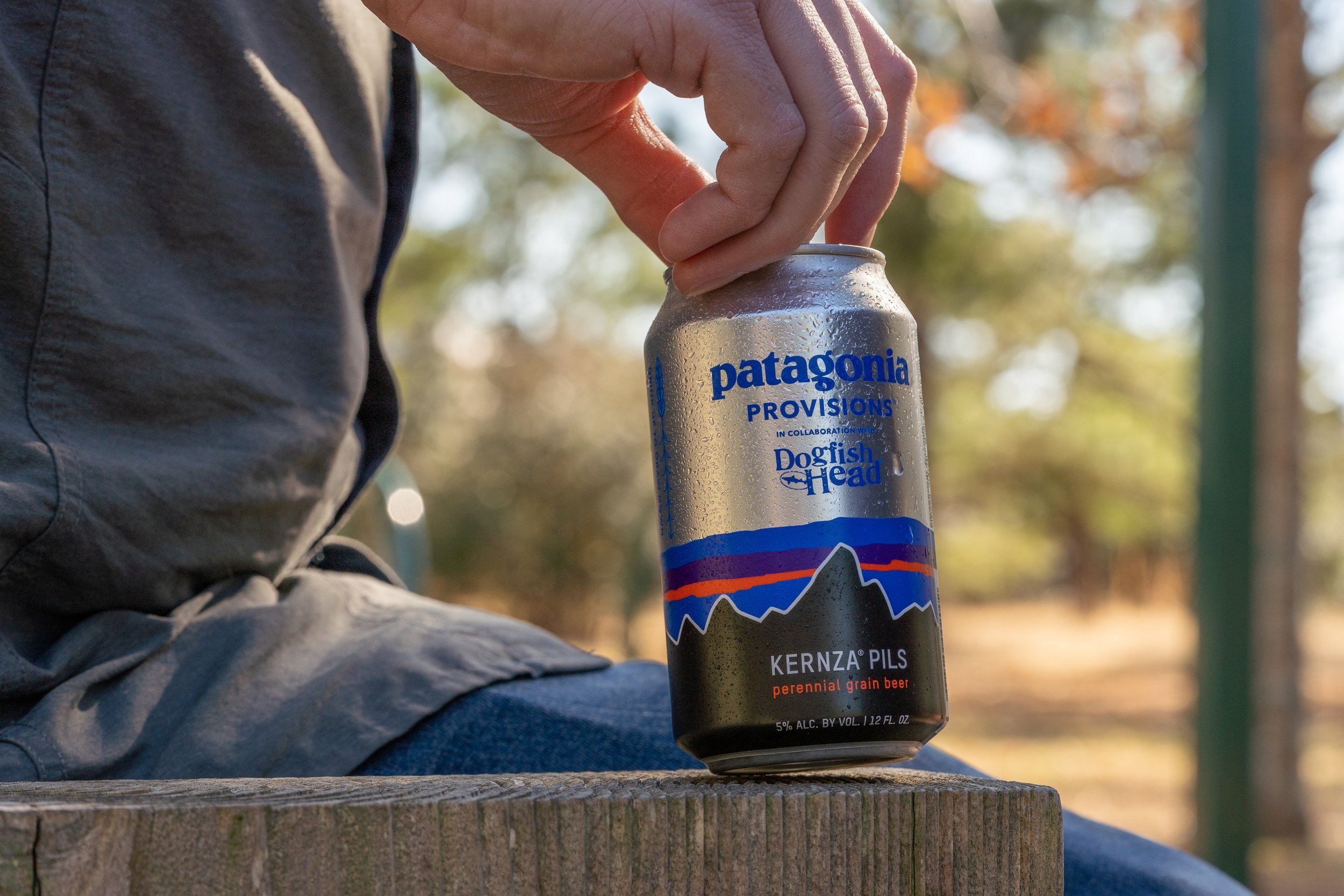 Even if Patagonia Provisions (and their beer) is news to you, this ethos probably isn't if you're at all familiar with Patagonia's brand. They've been crafting apparel with environmental responsibility as a top priority for decades, also choosing to make the most durable products possible to cut down on waste, and even have programs to trade in or fix your gear if it begins to deteriorate. By branching out into the organic beer game, Patagonia and their collaborators are further building what it means to craft a good product that holds powerful environmental and sustainable meaning.
What's Next for Organic Beer
While the movement of organic beer is more or less just out of its infancy, there is a long way to go for organic production. According to the USDA, organic corn and soybean acreage remains less than 1 percent of total production, but still managed to increase 124 percent from 2008 to 2019.
That being said, there is no shortage of breweries hopping on the organic beer train, producing tasty varieties that help the environment as well as your palate. When you buy products like Patagonia Provisions Beer or organic brews from other breweries, you're helping contribute to a more sustainable shift in the industry.