Together, the award-winning online magazine SevenFifty Daily and Beverage Media Group's (BMG) iconic print publication fosters a deeply-connected trade community and acts as an essential advertising platform for reaching retail and bar and restaurant buyers. Each month, BMG's print publications deliver the latest products entering the beverage alcohol market. To bring them online, we highlight the latest featured product releases for on- and off-premise buyers to know about on Provi.
Discover The Latest New Product Releases on Provi

Smoke Lab Saffron Flavored Vodka
Smoke Lab Vodka, distilled five times from Basmati rice and Himalayan spring water, is truly evocative of India. First came the classic and aniseed variants, and now there is an earthy, floral one created from prized, rare Kashmiri saffron grown in India's Kashmir Valley, surrounded by the Himalayas.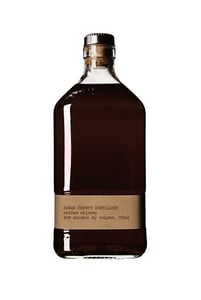 Kings County Distillery Coffee Whiskey
Kings County Distillery co-founder and distiller Colin Spoelman spent a year of R&D hatching a lightly caffeinated, 80-proof coffee whiskey with his team at their headquarters in New York City's Brooklyn Navy Yard. The star ingredient? Cold brew from Parlor Coffee, a Navy Yard neighbor. It imparts the bourbon and corn whiskey blend, reminiscent of amari, with layers of tropical fruit and creamy chocolate.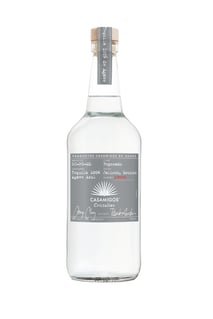 Casamigos Cristalino Reposado
Typically, cristalino tequilas have an añejo base, but the backbone of the Casamigos version is a smooth reposado double distilled from 100 percent Blue Weber Agave and matured in American white oak barrels. Charcoal filtration lends the crystalline spirit flavors of vanilla bean and dried raisin that stand out in riffs on the Martini and Old Fashioned.

The Prisoner Wine Company Blindfold Sauvignon Blanc
Blindfold, The Prisoner Wine Company's white wine label, has followed up its Blanc de Noir with an equally unconventional Sauvignon Blanc. After pressing the grapes from the North Coast of California, including a fraction of Sémillon, half the juice fermented in oak, while the other batch headed for stainless steel. Fusing them culminated in fresh, food-friendly notes of honeydew, nectarine, and grapefruit.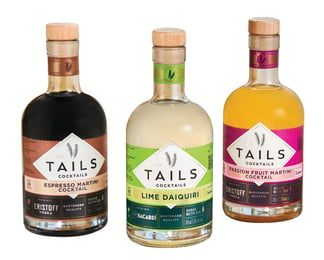 Tails Cocktails
A shaker, ice, and glassware are all that home bartenders need to serve Tails Cocktails from Bacardi. The pre-mixed libations (20% ABV per three to four cocktails) include the Bacardí Rum Daiquiri that yields floating ice crystals upon shaking, and the Espresso Martini and Passion Fruit Martini with Eristoff vodka that produces eye-catching natural foam when poured out of the mixing tin. Next up? The Cazadores tequila Pomegranate Margarita.

Meletti Coffee Liqueur
The Meletti distillery in Ascoli Piceno, on Italy's Adriatic Coast, has been producing after-dinner liqueurs like amaro, anisette, and sambuca since 1870. The latest 19th-century recipe to make its way to the U.S. is Meletti Coffee, a union of coffee infusions, cacao, sugar, and neutral spirit that boosts espresso martinis with its chocolate aroma and nutty finish.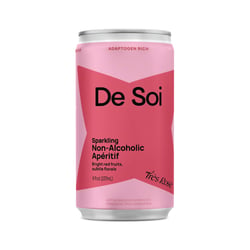 De Soi Très Rosé Sparkling Non-Alcoholic Aperitif
Recalling an effervescent brut rosé, the non-alcoholic aperitif Trés Rosé joins Katy Perry and master distiller Morgan McLachlan's De Soi lineup. The canned concoction (750-ml bottles are forthcoming) is laden with adaptogens and botanicals like lion's mane, saffron, and rooibos, with tastes of red fruit and lychee.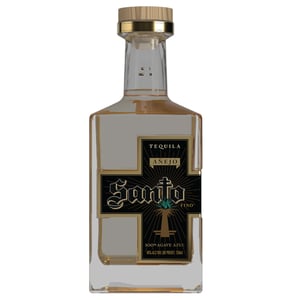 Santo Fino Anejo Tequila 100% Agave Azul
Sammy Hagar and Guy Fieri ramped up their Santo Spirits agave portfolio, known for its Mezquila, with a bold añejo. Crafted by third-generation distiller Juan Eduardo Nuñez and tequilera Karina Rojo at El Viejito Distillery from 100 percent Blue Weber agave, the additive-free tequila is aged for an average of 24 months in casks that previously held American whiskey to amplify the agave's sweet, peppery characteristics.

Poggio alle Gazze dell'Ornellaia 2021
Bolgheri wine estate Ornellaia has released its citrusy, floral Poggio alle Gazze dell'Ornellaia 2021. A reflection of the Tuscan coast, the Sauvignon Blanc-dominant blend is rounded out with touches of Vermentino, Viognier, and Verdicchio. The wine spent time in a mix of wood, concrete, and steel in the cellar before a year of bottle aging.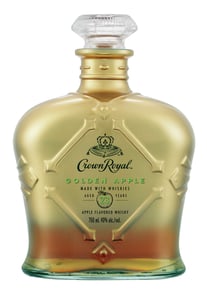 Crown Royal 23-Year-Old Golden Apple Whiskey
Tastes of Golden Delicious apples, vanilla, cinnamon, and toasted oak meld in Crown Royal's 23-year-old Golden Apple. The limited-edition whisky, lavishly presented in a golden bottle accompanied by a gold-foil collector's box and the brand's signature suede bag, also crosses over into lifestyle territory through a partnership with multidisciplinary artist Solange Knowles and her creative platform Saint Heron.