Join the Provi Team
Hungry for a change? Ready to make a big impact? We're only just getting started! Keep checking back, as we are rapidly adding new positions. Don't see a position open, but still think you'd be a great fit for our team? Email us at jobs@provi.com
How We're Changing an Industry
Provi works alongside the greatest bar managers, beverage directors and other industry professionals to build a marketplace that alleviates the headaches of beverage management, once and for all. Why? Because the ordering process really hasn't changed since prohibition—pens, paper and disorganized chaos have been the norm.

Until now.

Provi is a well-funded and hungry team, building a culture that thrives on supporting one another and innovating a $240 billion-dollar industry that is ripe and ready for change. We're the first beverage buying marketplace for bars, restaurants, retailers and anyone selling alcohol to the on- and off-premise.

From suppliers to distributors and bars to retailers, Provi provides total ordering transparency in a way that no beverage business has ever seen before.

The best part? We're only just getting started.
Step into our Chicago HQ and you'll notice it right away. Provi isn't just any workplace. It's a place of innovation. A place where people come together. We're a tight-knit bunch and we love to throw back a couple beers after a long day.
We're serious about what we do, but we don't take ourselves too seriously. We believe that every person on our team has a voice, and makes a meaningful impact. We also believe a collaborative environment is the key ingredient to ignite fresh thinking. Our departments come together to create disruptive ideas, which morph into new offerings. That's why we are innovators. We are game changers. We are Provi.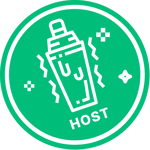 HOST
All people are welcomed, encouraged, and empowered. Every idea is considered, and differences make us stronger.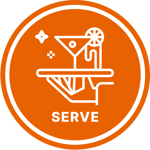 SERVE
Collaborate to be the best colleagues we can be. Solve problems together, have each others' backs, and pitch in.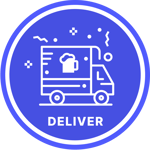 DELIVER
Obsess over excellence, and learn from our mistakes. Don't choose speed over quality - choose both, every time.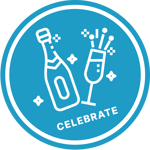 CELEBRATE
Work should be fun. While building a great business, we should build memories and relationships to look back on.
PEOPLE
Employee Spotlight