This smash-hit cocktail bar serves up drinks and small plates in Chicago's west loop. Provi sat down with Provi user Donavan Mitchem, Moneygun's Beverage Director, to chat about his role and how he helped to update Moneygun's strategy during the COVID-19 shutdown. Moneygun's interior was expanded and the business has also taken in the next-door outdoor space, Lou's Backyard, complete with a separate menu and fun activities.

Mitchem grew his experience in Chicago by working with some great and talented bar staff which eventually landed him his role as the Beverage Director of Moneygun.
"Being nominated for a Spirit Award was kind of the pinnacle of my time here," he proclaims. "We've been listed in publications and put on lists...it's a great bar to work at. They give me an alarming amount of creative control, which I haven't messed up yet."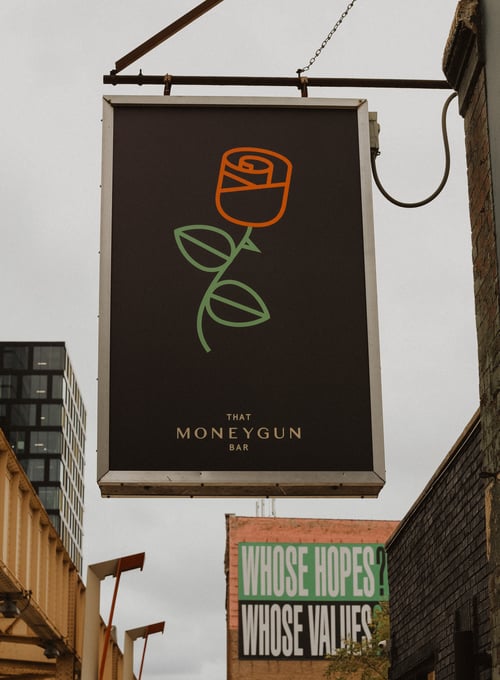 Despite all the accolades and the hype, Moneygun thrives on being "just a bar." They don't have a niche or an angle beyond that of just serving great cocktails. With a menu of 40 well-known cocktails, Mitchem banks on the familiarity of those staples keeping the business so popular. And even though the neighborhood competition is "cutthroat with great food and drink," Mitchem is keen on staying in their lane.

"The pandemic wasn't the best for us, but we stuck to our core values and what we wanted to bring to our neighborhood and the scene, and that's led us to be super successful."
When the pandemic first hit, Moneygun added pickup and delivery options that became commonplace among most businesses, but Mitchem felt it wasn't enough. He wanted to help create a safe space where people could feel comfortable whether there was a pandemic or not. So that's when they did a full renovation.
"People are really about going out and being in the experience now, and seeing them respond by lining up around the corner is a litmus test enough that we're doing the right things."

But now his career is taking a turn into the role of teacher. Mitchem is looking ahead to the next generation of bar staff and talent in Chicago. He cycles in bartenders often to let Moneygun's eclectic environment rub off on them. "It's a hell of an environment to learn in."

After everything that's happened, Mitchem is still confident the industry is on the cusp of a new renaissance. "The pandemic put a lot of great places out of business, which is very sad, but that leaves us with a surplus of talent, property and investors that are trying to get back into the space. I think that'll give a lot of people, especially black and brown people, the ability to enter our game. I think you'll see things you've never seen before."