Introducing November's new featured product releases courtesy of Beverage Media Group's latest print edition. This edition features a new, robust line of zero-proof offerings from Lucas Bols, a Pinot Noir from Cameron Diaz and Katherine Power's organic wine label, Avaline, and Bailey's Chocolate Liqueur — just in time for decadent holiday cocktail creations. See the full list below!
Discover November's New Featured Products on Provi

Belvedere 10 Vodka
A soaring, sculptural white bottle embellished with chiseled facets encases Belvedere 10, a small-batch, high-end vodka that refers to 1910, the year the Polish distillery opened. Via an innovative 10-step process, the spirit is crafted from a single harvest of organic Diamond rye sourced from just one field on an estate in northeast Poland. It expresses layers of coconut, vanilla, and cacao best savored neat or on the rocks, slightly chilled.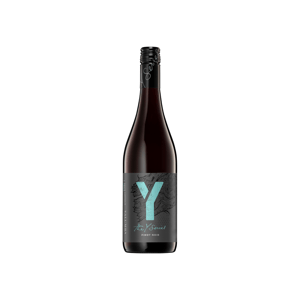 Yalumba The Y Series Pinot Noir
Australia's family-owned Yalumba Winery has a hit on its hands with Y Series, a line of minimal-intervention, vegan wines that now includes a vibrant Pinot Noir laden with strawberry and rhubarb notes. Like the other varieties, it is 100 percent wild-fermented with natural yeasts and packaged in a bottle bearing one of local artist Cindy Durant's colorful labels.

Chivas Regal XV
Sandy Hyslop, Chivas Regal's director of blending, and his team spent much time developing the 80-proof Chivas XV. The blended Scotch whisky is matured for a minimum of 15 years in French oak and selectively finished in Grande Champagne Cognac casks that impart the liquid with a golden sheen. With its rich flavors of poached pear, butterscotch, and toffee, it can be relished neat or in cocktails like The Gold Rush.

Bailey's Chocolate Liqueur
Just in time for the season of decadent holiday cocktails, Bailey's has expanded its roster with a chocolate liqueur kicked off in partnership with chocolatier Amaury Guichon. Combining Bailey's Irish Cream and real Belgian chocolate, it works as both a dessert shot or to heighten go-to tipples like the Espresso Martini.

Sonoma-Cutrer The Cutrer Chardonnay & Russian River Valley Pinot Noir
Sustainable California winery Sonoma-Cutrer has debuted three new bottlings from the director of winemaking Cara Morrison and senior winemaker Zidanelia Arcidiacono. The Cutrer Chardonnay 2021 is a rounder, oakier take on the variety than the ripe, bright Sonoma Coast Chardonnay 2022, while the Russian River Valley Pinot Noir 2021 mingles jolts of red berry, black tea, and spicy vanilla.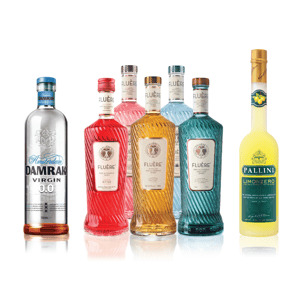 Lucas Bols Zero-Proof Spirits & Cocktails
Demand for non-alcoholic spirits continues to rise, and Lucas Bols is responding with a newly robust portfolio of zero-proof options. There's Damrak Virgin, a fusion of 10 botanicals from the original gin recipe, as well as Pallini Limonzero, which uses the same Sfusato lemons from the Amalfi Coast as its boozy limoncello counterpart. The Fluère lineup of cocktails—raspberry, spiced cane, smoked agave, and bitter—are all produced using hydrosteam distillation.

Avaline Pinot Noir
Cameron Diaz and Katherine Power are energizing their organic wine label Avaline with the launch of a Pinot Noir. Devoid of additives and containing zero grams of sugar per glass, the wine has fruit-forward notes of wild raspberry and just-picked cherry.

Seña
Seña, the iconic Chilean wine estate formed by Eduardo Chadwick and Robert Mondavi, has released its 2021 vintage. This Bordeaux-style blend of Cabernet Sauvignon, Malbec, Carménère, and Petit Verdot tastes of red fruit, blackcurrant, and dark chocolate, and shines a light on biodynamic farming principles and the Aconcagua Valley's terroir.