As Provi publications, the award-winning online magazine SevenFifty Daily and Beverage Media Group's (BMG) iconic print publications, together, foster a deeply-connected trade community and acts as an essential advertising platform for reaching retail and bar and restaurant buyers. Each month, BMG's print publications deliver the latest products entering the beverage alcohol market. To bring them online, we highlight the latest featured product releases for on- and off-premise buyers to know about on Provi.
Discover The Latest New Product Releases on Provi

Astral Tequila Reposado
Astral Tequila, known for its traditional production process utilizing the tahona and bagazo (agave fibers crushed by the stone wheel), has bolstered its blanco expression with a reposado and añejo distilled from 100 percent Blue Weber agave. The Reposado, aged for five months, works well in cocktails like Astral's signature Sun Beam Fizz with lemonade, ruby red grapefruit juice, and club soda, while the Añejo is matured for 12 months and can be savored neat.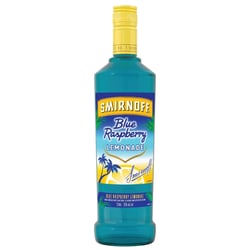 Smirnoff Blue Raspberry Lemonade Vodka
Joining Smirnoff's summery peach and pink lemonade vodkas is sweet-tart Blue Raspberry. Ideal for weaving into breezy libations like the Bramble, it's also available as part of the ready-to-drink Smirnoff ICE Neon Lemonades variety pack containing a dozen Miami-inspired cans of four different flavored malt beverages.



Rhum J.M Terrior Volcanique Rhum Vieux Agricole
Rhum J.M has been producing rhum agricole on the French island of Martinique since 1845. To celebrate its tropical Caribbean landscape and sustainably managed volcanic sugarcane fields, the distillery has rolled out Terroir Volcanique. A blend of rums that are at least three years old, it is matured in new American oak barrels that are distinguished by custom heavy toasts and double-charred at the on-site cooperage.

Cupcake Vineyards Pinot Grigio Citruskissed California
Uniting California grapes from warm and cool climates, Cupcake's Citruskissed Pinot Grigio balances appealing acidity with jolts of fresh lemon zest and Granny Smith apple. It's a suitable accompaniment to alfresco dinners, whether served on its own or as the backbone of white sangria.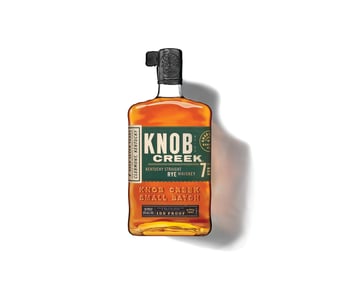 Knob Creek 7-Year Rye Whiskey 100 Proof
It exhibits the same taste profile of black pepper, vanilla, and caramel, but Knob Creek's 100-proof Kentucky straight rye whiskey now features an updated seven-year age statement. This additional time in the barrel translates to more nuanced layers of oak and rye spice.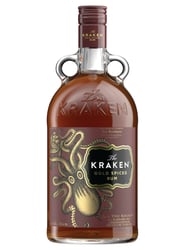 The Kraken Gold Spiced Rum
The Kraken ventures into new territory with its Gold Spiced Rum. Unlike the black-spiced original, this iteration opens with a rush of molasses, giving way to a subtly toasted oak and vanilla finish that makes it ripe for riffs on classics like the Daiquiri.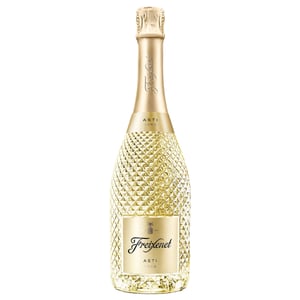 Freixenet Asti
Its Prosecco was a hit, and now the Spanish cava juggernaut Freixenet continues its journey through Italy with the sparkling, food-friendly Asti DOCG. Made with Moscato Blanco grapes from Piedmont, it mixes delicate notes of peach, citrus, and a touch of white flowers.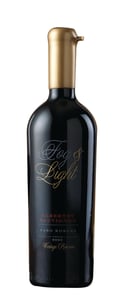 Fog & Light Vintage Reserve Paso Robles Cabernet Sauvignon 2020
Typically, it's the Monterey AVA that Scheid Family Wines is synonymous with, but its new Fog & Light label, overseen by winemaker Dave Nagengast, shifts the spotlight to the Paso Robles AVA. It's first offering, the full-bodied Vintage Reserve Paso Robles Cabernet Sauvignon 2020, capitalizes upon the region's warm days and chilly nights to elicit well-structured tannins and ripe fruit notes accented with tobacco and cedar.



Bacardí Mango Chili Rum
In Mexico, one of the most clamored-for street snacks is mango sprinkled with chile pepper, and that interest has propelled Bacardí's latest flavor. Launching in the U.S. following a successful run in Mexico, this mango chile flavor marries white rum, natural mango extracts, and fiery spice that can either jazz up Mojitos or star in a simple shot garnished with a Tajín rim.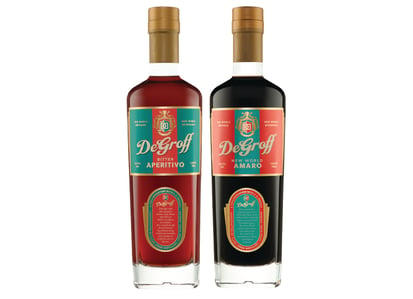 DeGroff Bitter Aperitivo and New World Amaro
More than a decade ago, legendary bartender Dale DeGroff and absinthe distiller T.A. "Ted" Breaux collaborated on Pimento Aromatic Bitters. Now the duo has teamed up with Oregon's Clear Creek Distillery to craft the Italian-style Bitter Aperitivo and New World Amaro. The former heightens Negronis and spritzes alike; the latter shows off Caribbean spices that can enliven Mai Tais and Manhattans.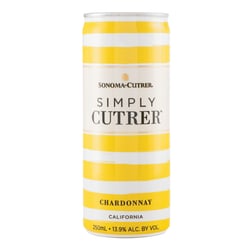 Sonoma-Cutrer Simply Chardonnay
Sonoma-Cutrer has made its first foray into the versatile canned wine realm with the yellow-striped Simply Cutrer. The Chardonnay, with its lively peach, nectarine, and melon notes, is sprung solely from grapes sourced throughout well-known California wine regions.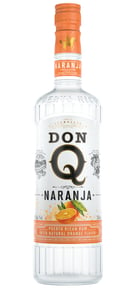 Don Q Naranja Rum
Don Q has extended its slate of flavored rums—Don Q Coco, Don Q Piña, Don Q Limón, and Don Q Pasión—with Don Q Naranja. Mellowed with natural orange essence and flavor for up to 18 months in American white oak barrels, the low-proof (21% ABV) variety is an homage to Puerto Rico's bounty of fresh, tropical fruits.