Although we're still unsure who or what governing body decides national [enter any wine, spirits, beer, or cocktail here] days, we're happy they do. Thanks to whoever you are! That aside, National Mojito Day [July 11th] is only a few days away. In celebration of one of the most revered cocktails in the world, we're taking a look at the spirit that makes up its foundation: rum.

But first, let's dive into the cocktail itself and explore why it's a barroom staple the world over.
A Brief History of The Mojito

Like many cocktails, the Mojito's exact origin is lost somewhere in history, but several stories claim fame for this legendary blend of rum, mint, lime juice and soda water. Its alleged origin dates back to the 1500s with Sir Francis Drake, whose crew suffered from dysentery and scurvy and after landing in Cuba, benefited from a local medicinal concoction of Aguardiente de Cana, mint leaves and the juice from sugar cane and limes.
Sometime after the latter, Aguardiente was replaced with rum and changed from El Draque (after Sir Francis Drake) to the Mojito. When this occurred exactly is unknown, but the Mojito in its modern form first appeared in cocktail literature in the 1932 edition of "Sloppy Joe's Bar Cocktail Manual," which stemmed from the famous Cuban institution.

The Mojito has been a beloved cocktail since, being a personal favorite of famous writer and passionate imbiber, Ernest Hemingway, who is said to have frequented Havana's La Bodeguita del Medio where the cocktail was served. Visitors can still visit the storied watering hole with framed photographs of celebrities and mojitos—which they also claim to have invented. Regardless of the exact origin, the Mojito is a revered cocktail with many interpretations, adaptations, twists and riffs.

Let's take a look at the foundational element of the Mojito: rum. In the spirit of craft distilleries, here are three craft and small-batch rums to try in your next Mojito.


3 Incredible Craft Rums to Try for National Mojito Day
Saison Pale Rum
Classic, Fruit-forward, Workhorse Rum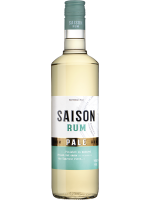 This fruit-forward, lightly-aged rum contains subtle notes of vanilla and banana flambé, bookended by a honeyed finish. While Saison is a rather new rum to hit the market, its makers come from a long, storied lineage of distillers. Saison is distilled by the Tessendier family, who has famously grown and distilled cognac since 1880. Brothers Jérôme and Lilian Tessendier have turned this family tradition into a new passion for making rum. Their four-step process starts by selecting three distillates from Barbados, Trinidad and Jamaica, that are then refined and shipped to France to be blended by Cognac Master Jerome Tessendier, leveraging the same methods used for blending cognac. The rum blend then rests in mature French oak barrels on the banks of the Charente River for three months until gradually reduced to 40% ABV. The end product is both fresh and unctuous, making it a perfect workhorse rum when shaking up a mojito.

Nose and Tasting Notes: Vanilla, banana flambé and honey
Distillerie Patrick St Surin Clairin Milot Rum



Unique, Grassy, Palette-pleasing Rum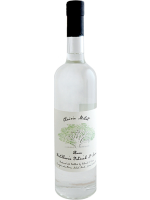 For rum fanatics—and for a truly unique, flavor-boosting twist on a classic mojito —turn to Patrick St Surin's unaged clairin rum. The rum is made in Carrefour Des Pères, Haiti, and is twice distilled from the juices and syrup of locally grown sugarcane on a small, alembic still. The sugarcane is grown and harvested by St Surin himself on a ten-hectare sugarcane farm, overseeing the entire farm-to-bottle process. St Surin started distilling this rum in 2012 and still bottles it by hand. Distillerie Patrick St Surin Clairin Milot Rum boasts a bold and complex nose with notes of underripe peach, clover honey, freshly cut grass, and confectioner's sugar that leads to a mineral-forward palate of mustard greens, red delicious apples, and dried apricot. The rum finishes dry and offers a lingering salinity and whisper of deciduous forest floor.
Nose and Tasting Notes: Underripe peach, honey, fresh-cut grass; mustard greens, apple, dried apricot, salinity and forest floor
Kasama Small Batch Rum 7 Year Old
Elegant, Baking Spices, Warming Rum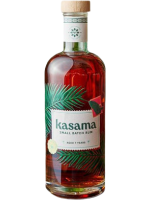 Kasama is the sunshine spirit. Hailing from the Philippines, Kasama is on a mission to bring a youthful attitude to an old spirit. The product of this philosophy is a seven-year-old rum that embodies the tropical archipelago, the coming together of friends and family (Kasama means "together" in Filipino) and the spirit of island optimism and good vibes. Kasama is distilled from freshly pressed noble cane juice before being aged in ex-bourbon American oak barrels. The final product contains all the flavors of the tropics: sweet pineapple, a hint of vanilla and a hint of ocean salinity. While this spirit has a considerable age on it, making it an excellent rum for sipping neat or on the rocks, it will do wonders in a mojito, especially when mixed with a demerara sugar syrup, fresh-squeezed lime juice and mint.

Nose and Tasting Notes: Pineapple, banana, vanilla and saline