It's hard to believe, but the holidays are here, and with it, the busy gift-shopping season. Consumers who are not sure what to get can look forward to gift guides to discover exciting new products to gift to friends, family and colleagues. This year, wine and spirit retail buyers can rely on Beverage Media Group's trusted publications made as go-to trade resource to bolster their shelf selection for holiday shoppers.
Read the 2022 Holiday Gift Guide from Beverage Media Group
We picked 10 of our favorite specialty wines and spirits featured in BMG's 2022 Holiday Gift Guide (as well as additional gift sets on Provi) and highlighted what makes them a great choice for gifting this year alongside the important brand details you've come to expect from Provi.
10 Top Wine & Spirit Gifts from BMG's 2022 Holiday Gift Guide

For the holidays, offer consumers the option of chilled bubbly anytime, anyplace. From the House that helped revolutionize Champagne, comes a 750ml bottle of its classic brut yellow bottle alongside an innovative ice box. The Veuve Clicquot Box is a gift box that transforms into a portable ice bucket that's as stylish as it is convenient.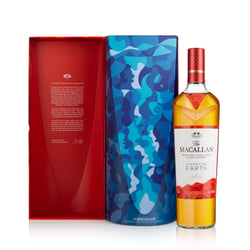 The Macallan "A Night On Earth in Scotland" tells the story of Scotland's world-famous Hogmanay festivities celebrated annually on 31st December and captures the universal joy of celebrating the change of year with those close to us. This seasonal release is a collaboration with acclaimed Japanese-French illustrator Erica Dorn, whose artwork has been featured in the films of director Wes Anderson. The Highland single malt is presented in a unique package that provides a special unboxing experience.
Synonymous with a warm, cozy holiday evening, a bottle of ultra-premium brandy is a great gift idea for that special person in your life. Gran Duque d'Alba was first launched in 1945 and is known for its exceptional brandies made in the traditional Solera method. It's a delicate blend of high-quality ingredients, including cream, cacao and vanilla with its famous Gran Duque d'Alba brandy. This gift set comes with a branded snifter "goblet" glass that enhances the brandies striking aroma and exquisite flavor profile.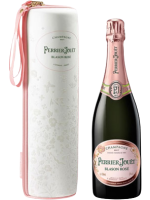 This elegant Perrier-Jouet Blason Rosé champagne set comes with a branded cooler bag to preserve the ideal temperature en route. Gift recipients can enjoy all the classic notes of ripe strawberry and bright red raspberry with a touch of citrus and earthiness that comes with Perrier-Jouet's indelible fizzy rosé.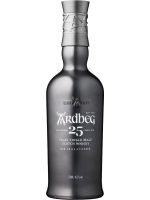 Ardbeg 25 Year Single Malt Scotch Whisky is singularly one of Ardbeg's most complex and oldest whisky editions produced. The result is an Islay that has smoky power, like that of a campfire mellowed by a delectable, smooth sweetness. Hallmark Ardbeg peat, pine resin, fennel, banana and toffee round out this very limited edition bottling, making it a special gift for scotch lovers.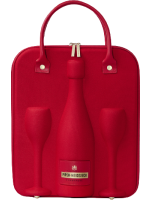 Signature of the Piper-Heidsieck House, this Cuvée Brut is a non-vintage champagne that is both harmonious and lively, recalling the great richness of its blend of 100 crus. This set comes in its chic red travel case, containing 1 bottle of 750ml and two branded champagne flutes, making it a perfect gift for touting to any holiday party — or special occasion — where bubbles are involved.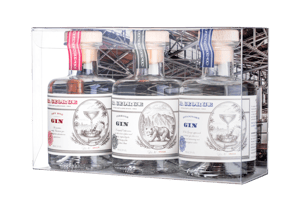 For gin lovers, the St. George Gin combo pack comes equipped with three 200ml bottles of St. George's Botanivore, Terroir and Dry Rye Gins. It's a great gift for mixing up unique and diverse martinis hearthside during holiday celebrations.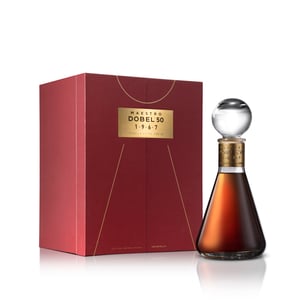 Maestro Dobel commemorates 1967, a transitional year that included events that changed how art was appreciated and sparked the beginning of social and ideological revolutions that transformed the entire world. This limited edition extra Anejo tequila comes in a decorative red gift box and is a reflection of the effort and grand passage of time. This robust and incredibly elegant tequila makes a wonderful gift for agave connoisseurs to enjoy on special occasions.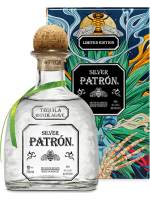 This collectible bottle of Patrón Silver Mexican Heritage is presented in a vibrant, collectible tin inspired by the legends of Mexico and makes a great gift for lovers of agave spirits. Notes of roasted agave, fresh citrus, tropical fruits and pepper make this classic silver tequila a perfect bottle for sipping on the rocks or mixing in a cocktail.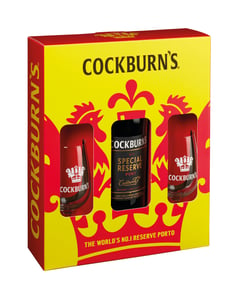 The elegance of age and sophistication define this special reserve port from Cockburn's. Its softness is achieved through the slow process of aging in old oak barrels. This port bursts with vibrant fruit and slight peppery spice on the palate and is best enjoyed with cheese and desserts, and with the addition of matching port glasses, makes it a wonderful holiday dinner accompaniment for two.