BEVERAGE ORDERING MADE EASY
All your reps. All your products. All your orders. All in one easy-to-use platform.

Manage your ordering across multiple distributors. Chat with assigned reps, view their up-to-date portfolios, see deals, submit orders and more.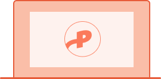 FIND PRODUCTS AND PRICING
Search a trusted database of 750,000+ drinks, with robust search filters, pricing, product details and more direct from our distributor partners.

BRING YOUR ORDERING ONLINE
View your in-progress orders together on one screen. See your entire order history and reorder from multiple distributors in seconds.
What Provi Users Are Saying
Provi made my job a lot easier by turning what would normally be four separate orders into one.

Jennifer McElroy —

Atrium Hospitality

This is just so easy and quick to use. I rate Provi so highly because it took me all of 5 minutes to place an order. Now that's maximum efficiency!

Brian Kightlinger —

Deno's Swiss House

Finally a tool that makes our lives a bit easier.

Erika Elizondo —

Costa Azul Grill & Bar

Provi makes ordering faster and efficient. Their system lets you know the total and time of your order, and when it was seen and accepted by the distributor. All it takes is a click of a button to add products, review and submit.

Bar Manager —

Lodge Management Group, Chicago
New York Distributor Catalogs Available on Provi
More SKUs, sales reps and beverage buyers than ever before.
A Cappione Inc
A J Missert
A L George
AB MV GROUP Production
AB Wine & Spirits
Abelha Organic Cachaca
Agua Mágica
Aidil Wines & Liquors
Alain Junguenet Selection
Allied Importers USA
AMASS Brands
Amber Wine
American Estates Wines
Angels' Share Wine Imports
Anheuser Busch Sales of New York
AP Wine Imports
Apollo Fine Wines & Spirits
Archipelago Traders
Arthur R. Gren Co.
Artisan Wines
Artisanal Cellars
Athenee Importers
Avant Garde Wine & Spirits
Aviva Vino
Bacardi
Back Home Beer
Baiting Hollow Farm Vineyard
Baldor Specialty Foods
Balkan Beverage
Ballers Brands
Banville Wine Merchants
Baobab Wines
Barking Irons Spirits
Baron Francois
Barrels & Corks
Barriere Freres
Barterhouse Rare & Fine
Barterhouse Wines & Spirits
Bayfield Importing
Bedell Cellars
Bertrand's Wines
Bespoken Spirits
Bevi Imports
BGA International USA
Black Button Distilling
Black Sea Imports
Blue Danube Wine Company
Blue Ridge Distilling Co.
BMC Imports
BNP Distributing
Boening Brothers
Boisson
Boivin Selection
Bomb Wines
Bonhomie Wine Imports
Bowler
Bradley Alan Imports
Bravo Distributing
Breakthru-IL-Summit
Breuckelen Distilling
Bridge Test Vendor
Brilliant Drinker
Brooklyn Spirits
Brooklyn WInery
Brown Forman
Buttonwood Grove Winery
C&P Wines
California Wine Cellars
Camille Riviere Selection
Cancion Tequila
Cann Social
Canopy Wine Selections
Carousel Beverages
Catskill Brewery
Cava Oinos
Cayuga Ingredients
Celina Imports
Channing Daughters
Chile Spirits
Christopher Imports
Chronicle Wines
City Moonlight
City Winery
Clare Rose
Classic Wines Inc.
CNS Imports
Cocktail Garnish
Coeur Wine Co.
Cognac One
Col Bleu Vodka
Communal Brands
Corkhoarder
Council Rock Vines
Craft Beer Guild
Crazy Beautiful Wines
Cremor Irish Cream Liqueur
Crescent Imports
Critical Mass Selections
Cuvee Imports
CWD Distributing
Cynthia Hurley French Wines
D-I Wine
D. Bertoline & Sons
Dale DeGroff's Bitters
Dana Distributors
Dark Star Imports
David Milligan Selections
De Maison East
DeCrescente Distributing
Delaware Phoenix Distillery
Demitri's Gourmet Mixes
Despacito Distributors
Despana Brand Foods
Direct Wine
DiSalvo Wines
Disruptive Craft Spirits
DNS Wines
Do Good Spirits
Doc Herson's Natural Spirits
Doen Zhumir
Domenico Valentino
Don Cano Hawk Vine Story
Dozortsev & Sons Enterprises
Drink Monday
Duclot La Vinicole
Duggan's Distillers
Dutchess Beer Distributors
Eagle Beverage
Eastern Liquors USA
Elenteny Imports
Elevation Wine Partners
Eleven Wine Group
Elmira Distributing
Empire Merchants Metro
Empire Merchants North
Empire Spirits Project
Empirical
Empson USA
Encore Wine Imports
Endless West
Enlightenment Wines Meadery
Enotria Wine Imports
ENTOURAGE
Etruria Wine
Fat Barrel Wine Company
Field Blend Selections
Filomena Selections
Finger Lakes Distilling
Fireside Wine Distributors
Five Flights Wines and Spirits
Flyers Cocktail Co.
Flying Tumbler
Forthave Spirits
Forziati Wine Imports
Franciacorta Imports
Frank Johnson Selections
Frederick Wildman
Gabriella Importers Inc
Gasko & Meyer
Geandre Wine Importers
Georgian Toast Imports
Ghia
Gladiator Wine Distribution
Goatboy Selections
Golden Ram Imports
Golden Vines
Grace O'Malley Spirits
Grand Cru Selections
Grape2Glass
Grapes and Greens Wines
Grapevine Distributors
Greenport Distilling
Grossberg/Kopman Selections (GK Selections)
Gun Hill Distribution
Halftone Spirits
Halleck Vineyard
Happy Hearts
Harbor Head Brewing
Harridan Vodka, Inc.
Haus Alpenz
HB Wine Merchants
Hetta Glogg
HG Wine Merchants
High Peaks Distributing
Hiro Sake
Historia Imports
HP Selections
Independence Wine & Spirits
Indie Wineries
Interboro Spirits & Ales
Inversa
Israeli Wine Direct
Jan D'Amore Wines
Jandell Selections
Jeffrey Alpert Selections
Jenny & Francois Selections
Jerome Selection Wines
JFC International
John G Ryan Inc
John Given Wines
Johnson Brothers
Jose Pastor Selections
Joseph Victori Wines
Juliet Wine Inc
KAS Spirits
Kastra Elion
Katunar Estate Winery
Kermit Lynch Wine Merchant
Kings County Brewers Collective
Kings County Distillery
Kinson
KMS Imports
KNiT Wine
Kyodo Beverage
La Caravelle Wines
La Ville Imports
Lake Beverage
LanVal Wine Imports
Las Chingonas
Latitude Beverage
Lauber Imports
Les Riceys
LibDib
Liberty Coca-Cola Beverages
Lieber Fine Wine & Spirits
Lionstone
Liquid Altitude
Little Peacock Imports
Little Wine Company
LiveWire
Living Roots Wine & Co
Living Wine
LNJ Brands
Long Arm Distributing
Loubaton Imports
Louis/Dressner Selections
M.S. Walker
Macari Vineyards
Maison Barriere
Maison CR Imports
Maison Cubi
Maison Marcel NY
Mal Spirits
Manhattan Beer Distributors
Martine's Wines
Massanois Imports
McCall Wines
McCraith Beverages
Medco Atlantic
Meridian Prime
Metal House Cider
Metropolis Wine Merchants
Meycorr
Mezcal Campante
Mezcal District
MFW Wine Co.
MHW Ltd
Mindful Brands
Misguided Spirits
Monsieur Touton Selection
Montcalm Wine Importers
Montebruno Wine
Mount West Estate
MPP Selections
MTC Sake
Mucci Imports
Mutiny Distribution
Nahmias et Fils Distillery
Nassau Wine Trading
New Vintage Selections
New York Mutual Trading
NLC Wines
Nomadic Distribution
Northern Eagle Beverages
Northern Rose Spirits
Norwich Beverage
Oak Beverages
Old Spirit Distillery
Ole & Obrigado Direct
Omniwines Distributing
One Woman Wines
Onondaga Beverage
Opici Family Distributing
Orchard Hill Cider Mill
Originals
Other Half Brewing
Out East
Pa'lante Rum Co
Paleewong Trading Co
Palinkerie/Fine Hungarian Imports
Palmateer Wine Group
Palmer Vineyards
Panebianco Wines
Parador Selections
Pares Balta
Park Street Imports
Paumanok Vineyards
People Wine Corp.
Percy Selections
PgM Wines
PM Spirits
Polaner Selections
Privatus Wine
Pure Goods
Purely Greece Imports
PW Distributors of NY
Quinn Rose
Quintessential Wines
R & S Wine and Spirits
Red Garden Imports
Regal Wine Imports
Remarkable Liquids
Restaurant Depot Cash & Carry
RGI
Rhythm Direct
Richard's Rainwater
Ripe Wine Imports
Ritual Beverage Company
River Valley Foods
RocaBella Brands
Rocco J Testani
Rock Town Distillery
Romilly Cidre
Rooftop Reds
Rosaluna
Rosenthal Wine Merchant
Roust New York
Royal Wine Corporation
S.D. Selection
Saint Lawrence Spirits
Salomon Estate
Sand City Brewing Co.
Sanzo Beverage
Sapere Originis
Saratoga Eagle
Sarene Craft Beer
Satyr Picks
Sauvage Distillery
Savio Soares Selections
Savorian Wines
Schatzi Wines
Schenectady Distilling Co.
Sea Breeze Syrups
Selected Estates of Europe
Selection Massale
Selection Pas Mal
Seneca Beverage
Serendipity
Serge Dore Selections
Sheehan Brothers
Shiverick Imports
Silas Wines
Simone International
SKI Beer
Skin Contact Wines
Skurnik Wines & Spirits
Soberon Wines
Social Hour Cocktails
SoilAir Selection
Sol Stars
Sommelier Imports
Soto Sake
South Hill Cider
Southport Wines
Sovi Wine Co.
Spanish Wine Exclusives
Specialty Ice & Cocktail NYC
Spirit & Sanzone Distributors
Spiritless
Square One
St. Agrestis
Standard Wormwood Distillery
Steep Hill Imports
Steven Graf Wine
Stonecrop Wines
Stoutridge Distillery
Summit Selections
Sunday Beer Co.
Sunshine Reserve
Sunshine Wine Distribution
Surely Wine
Sussex Wine Merchants
SUYO Pisco
Symphony Importers
Symphony No. 3 Rum
T. Edward Wines
Talkhouse Encore
Taprm
TD Selections
Ten To One Rum
Terrell Wines
Terrestrial Wine Company
Test Distributor
Thatcher's Imports
The Better Man Distilling Co.
The French Corner
The Frolish Wine Merchants
The House of Burgundy
The River Wine
The Source Imports
The Spanish Acquistion
The Vine Collective
The Wine Trust
Three Spirit
TJ Sheehan Distributing
Top Shelf Trading
Torch & Crown Brewing Company
Traditions & Innovations
Tradizione Imports
Transatlantic Bubbles
Tri-Valley Beverage
Tri-Vin Imports
TriBoro Beverage
Try It Distributing
Tubi 60
Twins Bordeaux
Twisted Alchemy
Unifying Spirits
Union Beer Distributors
UpEnd Distilling, Inc.
USA Wine Imports
Van Brunt Stillhouse
Venture Beverages
Vias Imports
Vignaioli Selections
Village Wine Imports
Vinaio Imports
Vinifera Imports
Vinocity Selections
VINOFIAMMA
Vinotas Selections
Vintage Imports
Vintage Rockefeller Wine & Spirits Group
Vintus Wines
Vinum USA
Vision Wine Brands
Vivanterre
Volcanic Selections
Volker Wine Co.
Vom Boden
VOS Selections
Voss Water
Votto Vines
Warwick Valley Winery & Black Dirt Distillery
Weis Vineyards
Westchester Margarita Man
Weygandt Selections
Whitecliff Vineyard
Wild East Brewing Co.
Williams Corner Wine
Wilson Daniels Wholesale
Windyside Spirits
Wine Avenue
Wine Dogs Imports
Wine Emporium
Wine for the World
Wine Icons
Wine Mc2 Selection
Wine of Japan
Wine Source Group
Wine Symphony
Wine Twist Import
Wine Universe
Wineberry
Winebook - Maisons Marques & Domaines
Winebow
Winedom Imports
Winemonger Imports
Wismettac Asian Foods, Inc
Wolfpack Worldwide
Woolco Foods
World Sake Imports
World Traveler Imports
WP Wine Imports
Wright Beverage Distributing
Wunderwein
YOLA Mezcal
Zev Rovine Selections
FREQUENTLY ASKED QUESTIONS
What does Provi cost?
It's completely free to organize your beverage orders through Provi.
Which products can I order on Provi?
Provi's searchable catalog currently includes most distributors in each state. If for some reason a product isn't listed, let our team know and we will work on adding it for you.
Can I pay for my orders on Provi?
Depending on your state, certain account holders may pay for their orders using ProviPay. For more information, contact us.
Why should I choose Provi?
Simply put: It makes your job easier! Provi is the largest digital marketplace in the bev-alc industry, providing you with access to more than 750,000 products from nearly 1,300 distributors. Not only that, but it helps you strengthen your inventory organization, enhance communication with your reps and allows you to save time on your beverage ordering processes.
One tool for all your ordering needs